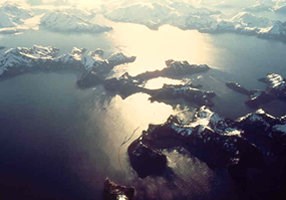 Air taxi services will drop you off and pick you up in the park. Planes may be equipped with floats, wheels for beach landings, or skis for landing on the Harding Icefield. Some planes are large enough to carry kayaks or small boats.
Many air taxi operators also offer scenic overflights, but operators that solely offer Flightseeing Tours may not be listed here since air taxi services only require a permit if they land in the park.
Helicopters are not allowed to land within the park except under terms of a special permit generally issued for research or emergency response.