Photos & Multimedia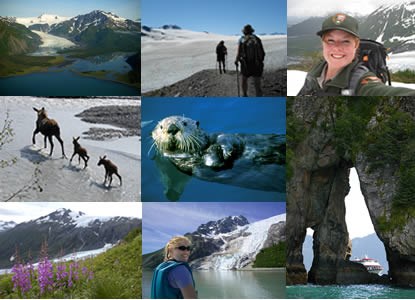 Multimedia Presentations
Do you want to learn more about your favorite national park? Check out our many videos for a fascinating in-depth look at Kenai Fjords.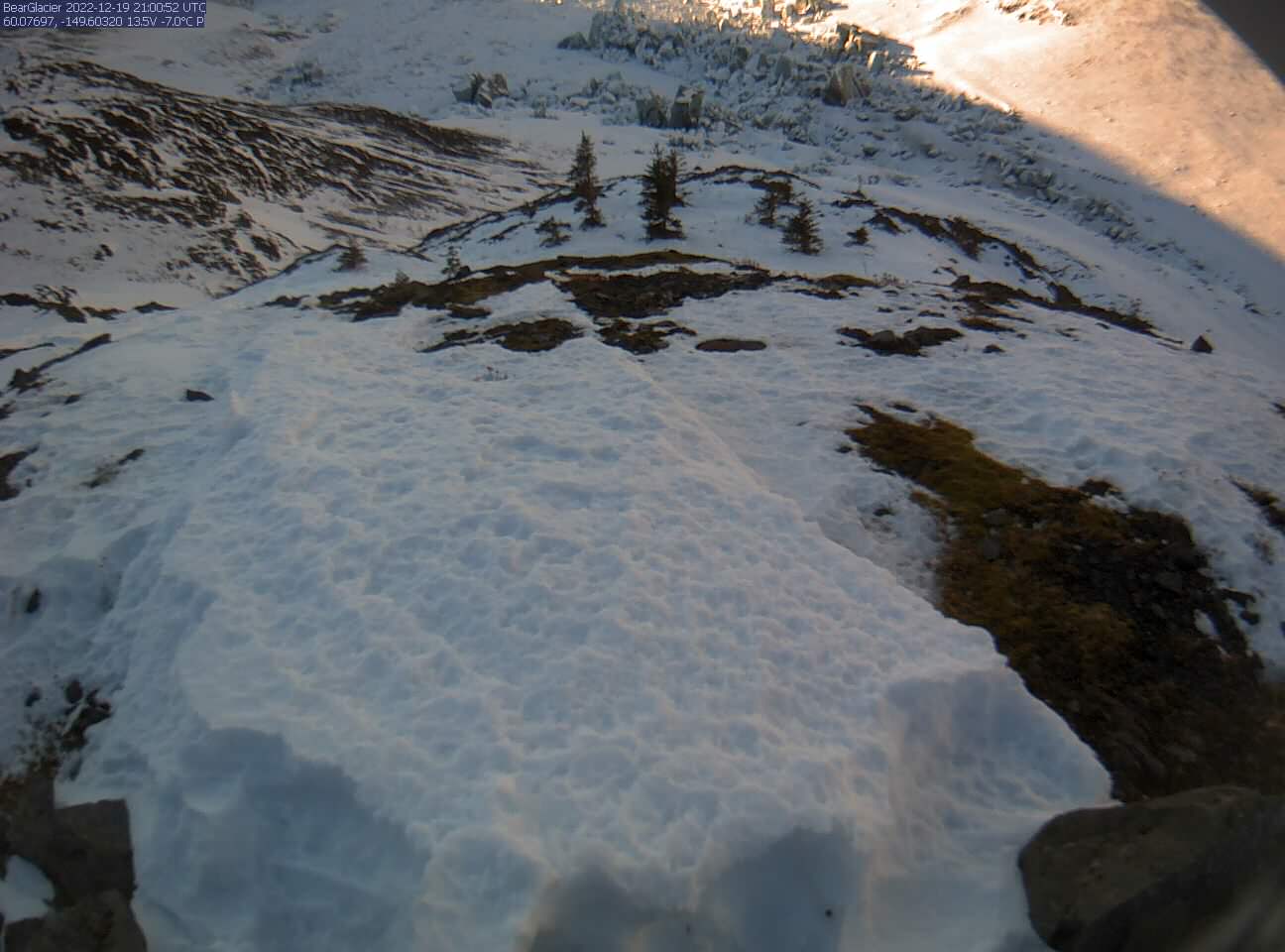 Webcam
6.5 miles (10.5 kilometers) up-glacier from the terminus of Bear Glacier in Kenai Fjords National Park, an ice-dammed lake fills and drains in a cycle that produces near-annual glacial lake outburst floods. In 2017, park staff installed a camera to monitor this source lake to better understand the dynamics of this cycle and reoccurring event. This camera provides a daily image that allows Kenai Fjords National Park researchers to monitor the behavior of this lake and, by analyzing the photos, we are working to better understand the timing and frequency of the drainage events that lead to flooding in the proglacial lake at Bear Glacier's terminus. This camera was purchased with NPS recreational fee funds and is maintained and monitored by Kenai Fjords National Park.

Updated 09/02/2020
View Webcam

Facebook
Like Kenai Fjords and get more than just News Releases delivered to your personal News Feed in
Facebook
. We share exciting photos and happenings as they occur!

Instagram
Follow
@KenaiFjordsNPS
and enjoy some of the best photos from the park as well as our amazing visitors. Tag
#myKenaiFjords
to share your experiences.

Twitter
Receive tweets from us to your smart phone or Twitter feed. Stay up to date with news of the park and our friends. Follow us
@kenaifjordsnps
.

Flickr
Check out Kenai Fjords' page to view and download
park photos
. See images of the amazing wildlife, glaicers, fjords and landscape that have been captured throughout the years by park staff.

YouTube
Watch videos
about the fantastic resources and scientific research that is found here at Kenai Fjords.

Pinterest
Inspired by your visit to Kenai Fjords and want to share your photos with others? Planning on visiting and want learn about the most interesting things to see and do? Visit our
Pinterest
page and begin the journey.
Copyright and Permissions
The National Park Service, under the Department of Interior, is a federal agency, and therefore most images and video produced by Kenai Fjords National Park are part of the public domain and may be reproduced without permission. Some exceptions apply. For more information about the policies regarding public domain, see the following:


Last updated: September 2, 2020