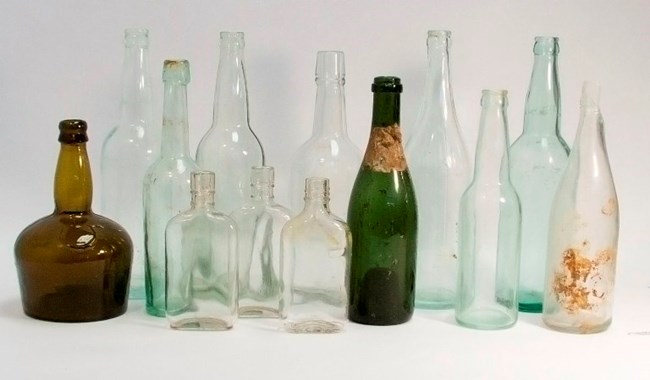 Kenai Fjords' museum collection consists of more than 250,000 objects including herbarium specimens, preserved small mammals, stone artifacts, photographs, and oral history recordings. The collection supports the park's research and preservation strategies based on its enabling legislation with additional guidance from the park's Foundation Statement, General Management Plan, Scope of Collections Statement, and park interpretive themes.
The collection of natural and cultural specimens began soon after Kenai Fjords was established in 1980. During the early 1980s, park rangers focused heavily on the collection of plant specimens and wildlife observations. Later, two significant archeological collections were made as a result of the National Park Service (NPS) Systemwide Archeological Inventory Program survey of the mid 1990s, and the Kenai Fjords Coastal Archeology project in the early 2000s. Beginning in 2003, the NPS Natural Resource Inventory and Monitoring Program (I&M) initiated surveys within Kenai Fjords. I&M collections of mammals, plants, fish, invertebrates and associated records quickly became the park's most aggressive collecting endeavor. In 2013, collections continue to grow with the primary contribution being park generated records.
The park archives consist of an extensive collection of official park records, visitor registers, research project materials, images, oral histories They also includes archeological project documents, historic records, park administrative documents, resource management records, maps, drawings, documents associated with natural resource studies and inventories, photographs, reports, oral histories and electronic media.
The majority of Kenai Fjords' collections are housed at two facilities. The NPS Alaska Region Curatorial Center is the repository for the majority of the park's archives, archeological collections, herbarium specimens, and a few natural and historical objects. The University of Alaska at Fairbanks holds a large number of herbarium and mammal specimens.