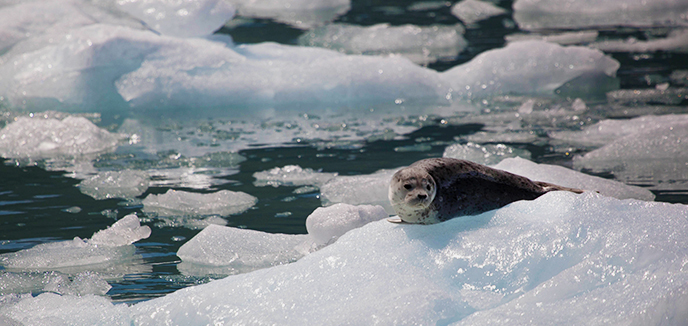 Kenai Fjords National Park is a dynamic intersection of rugged coastlines, massive glaciers, and incredibly diverse life.  While nature continues its cycles of migration, tides, flowing glaciers, and melting snow, our work at the National Park Service also ebbs and flows with the seasons.  Because of weather and access most of our research is done in the summer, and this time of year field staff are coming back, going through trainings, and preparing for a diverse and exciting summer of research!
Much of our research investigates change over time, whether it is bald eagle populations, the effects of climate change on glaciers, or archaeological resources, so many of the stories you'll be hearing about on the blog this summer will be building on posts from previous years.  Our goal this summer is to provide a more in-depth look at what these projects actually entail through photos and video, as well as summarizing what we are learning from this research.
As the summer progresses we'd love to hear from you about projects you're interested in learning more about and we hope you will join us in sharing the fascinating stories and unique research.
For this next week's blog we'll be seeing a very seldom visited part of the park.  Any guesses where we are?