Crisscrossed alder thickets, devil's club thorns, spider webs, and caterpillar tendrils enveloped our bodies as we pushed through the wetlands around Exit Glacier Road - a typical Seward bushwhack.  In this beautiful weather, there is nowhere else I'd rather be.  Wetlands can be buggy, muddy, stinky, dirty, and challenging to navigate, but what a wondrous place they are: Moose, cotton grass, and greater yellowlegs - wetland diversity is exciting.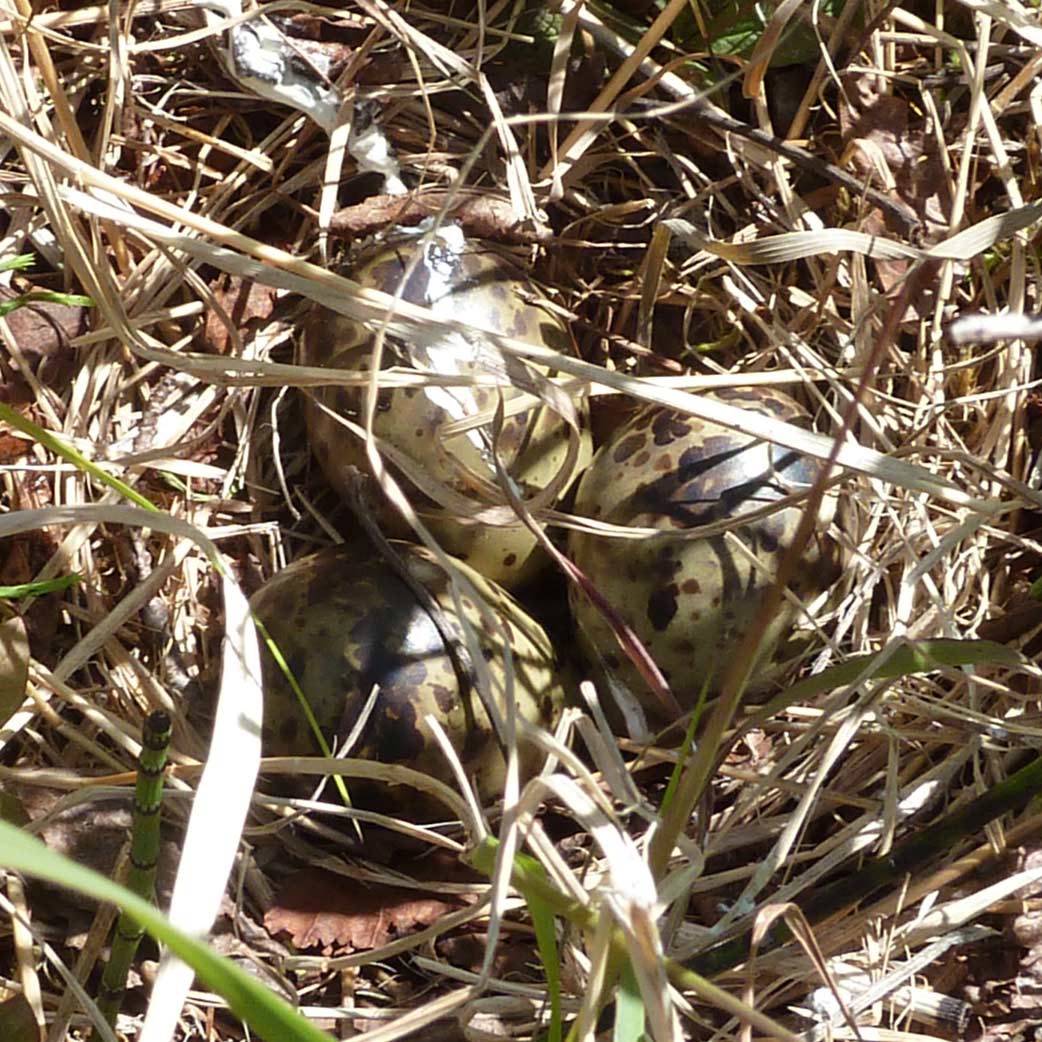 Snipe eggs near one of our wetland sampling sites.  (Photo: NPS/Deb Kurtz, 2012)
Equally exciting is the dynamism displayed by the Exit Creek braided river system.  Yesterday we travelled to an area of newly flooded willows, the water teasing the tops of our XtraTuf boots.  Freshly deposited sand and silt covered the bases of all woody plants in a coat of grey; attempts by horsetail to remain upright flagged.  We tried to travel back to these sampling points today.  Exit Creek denied us at every turn!  Overnight, several braids had coalesced - any crossing would have overtopped our boots.  At 8 pounds per gallon, water is a powerful medium when teamed with gravity and is a significant geomorphological force in the valley.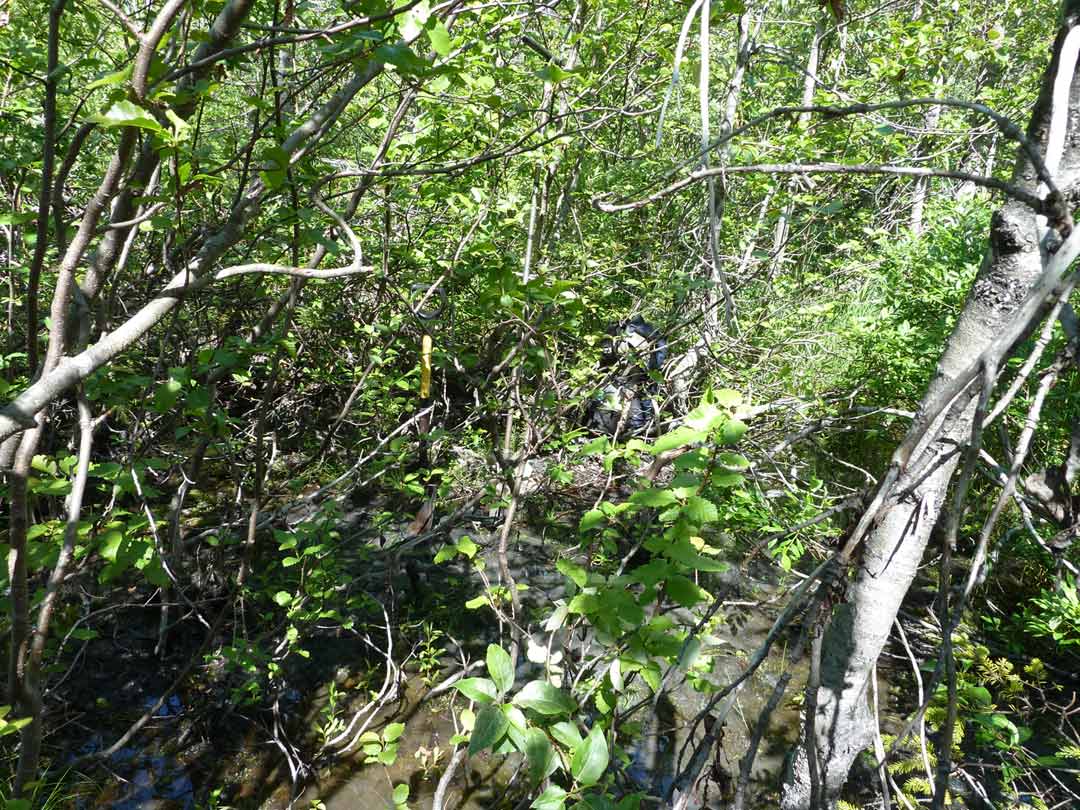 Typical wetland bushwhacking in Seward! (Photo: NPS/Deb Kurtz, 2012)
For the past several days we have been determining the extent of the wetland areas and collecting water chemistry samples around Exit Glacier Road with the assistance of scientists from the Kenai Watershed Forum because each summer since 2009 the road has flooded and park staff is working toward a remedy.  Before a permanent decision can made we need to know where the wetlands are and describe them to comply with the NPS policy of no net loss of wetlands.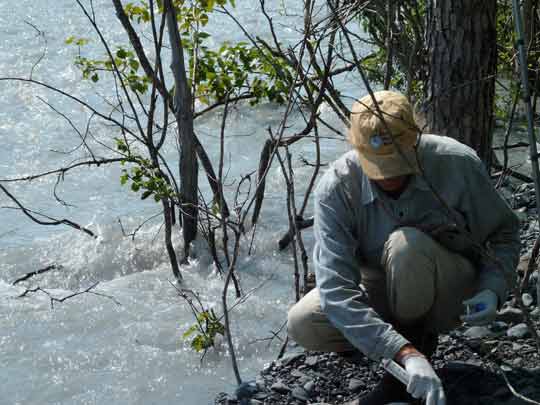 Taking a water sample from Exit Creek for isotopic analysis. (Photo: NPS/William Clark, 2012)
Historic photos (1950) indicate that this section of road was built upon old flood channels of Exit Creek.  Braided river systems engage in a constant battle between aggradation and degradation within the outwash plain.  It appears the southern portion of Exit Creek has aggraded to a point that it is now pushing the summer melt waters north, toward the road.  The confluence of Resurrection River and Exit Creek, combined with the groundwater-fed wetlands in the area and nearby Paradise Creek will make for quite a management challenge!