I am Ranger Luke.  This is my 4th summer as a seasonal education ranger at Kenai Fjords National Park.  I started my first summer as an SCA and then merged into the ranks of the "Flat Hatters".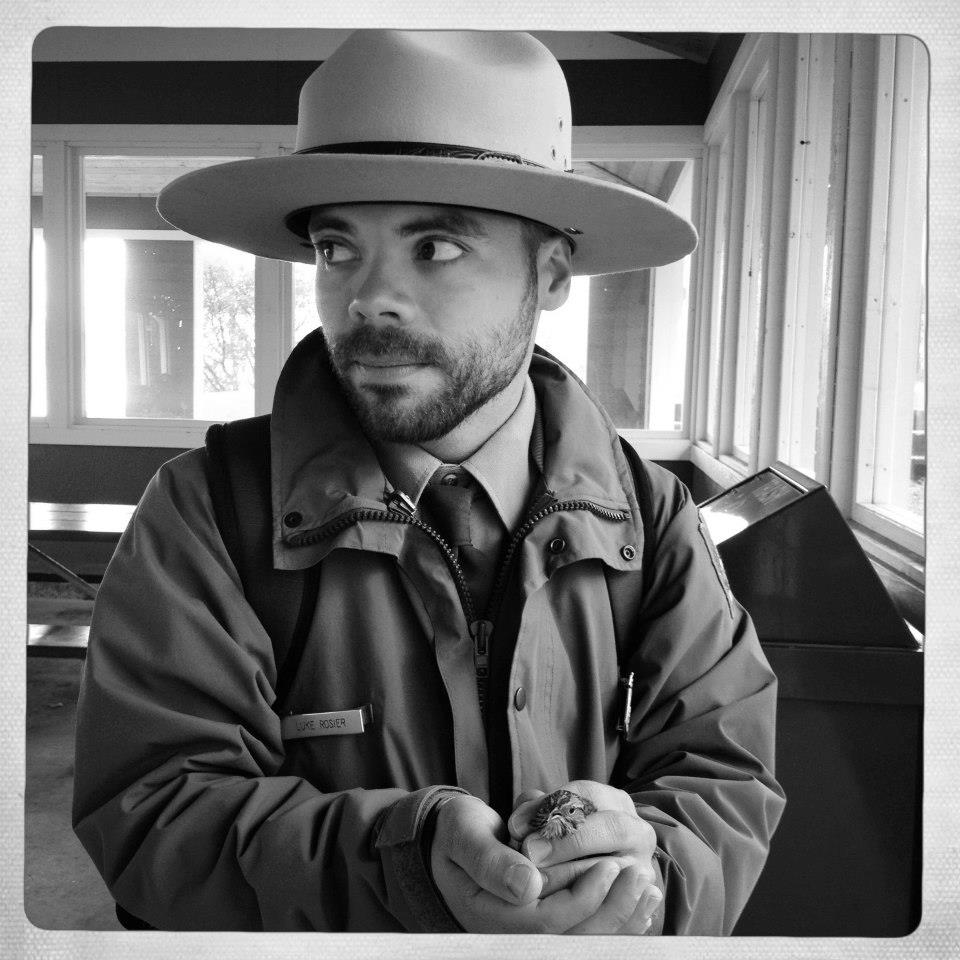 Birds have been a passion of mine since a young age.  From backyard feeders in Detroit, MI and bird walks and banding programs in nearby nature preserves, I gained an appreciation for our feathered friends.  As I went on to the University of Michigan to study Ecology and Evolutionary Biology I took every bird class available and participated in a summer MAPS (monitoring avian productivity and survivorship) station in northern Michigan.   That experience was my ticket into working in the natural world.  I traveled to and explored coastal New Brunswick, Canada, and spent 2 winters in Puerto Rico all in the name of studying birds.  As much as I loved mist-netting birds and the field work involved with ornithology studies, I lacked a certain fulfillment in the minute details of science work.  I longed to connect people to birds and the natural world.
National parks are tasked with preserving unimpaired the scenic and environmental integrity of natural and historical places for the enjoyment, education and inspiration of this and future generations.  Thus they set an ideal stage and allow me to connect with the natural world myself, but also to work at cultivating that same appreciation in and with others.
I would like to share some of my encounters with birds this summer via this blog.  I can base some of my postings on reader comments, so if there's any bird(s) in and around Kenai Fjords National Park that you would like to hear about let me know