On the twenty-first of June, we had our eighth annual Exit Glacier Road weed pull. We pulled invasive plants like dandelions and sweet clover.  It was fun and the weather was very nice.  We also got to meet lots of new people.  A group of Student Conservation Association (SCA) crew members from all over the state came and helped along with some high school students from Anchorage.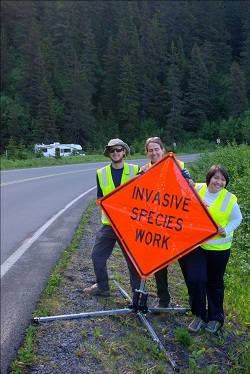 We set up signs to warn traffic while we were pulling weeds.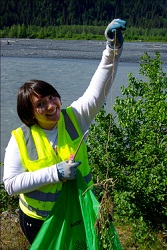 We had a competition to see who could pull the longest root. Rain, who was a YCC last year and now works with Resource Management on archaeology projects, found this sweet clover root.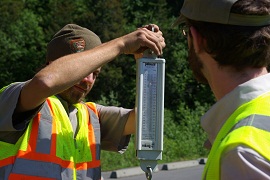 This is Travis and Eric weighing a bag of weeds.  At the end of the event, we had pulled 172.5 pounds of invasive weeds.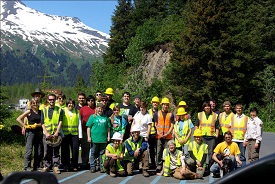 Overall it was pretty fun and we got to meet a lot a new people.