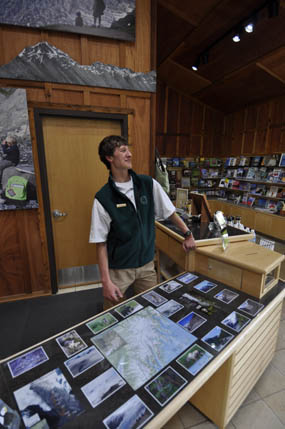 Hello, my name is Jacob Marshal. I am 18 years old and I have grown up in Seward all my life. I am a YCC with the interpretation division. I have thoroughly enjoyed my job so far. The people I work with are great. They are fantastic people. I enjoy doing cart talks, which are talks that we as YCCs do at Exit Glacier. There is a cart with different activity kits. The activity kits are premade with accessories that deal with whatever the YCC chooses to talk about. Some cart talk topics include moose, bears, predators and prey, and mountain goats. My job as a YCC is to answer any questions visitors might have about what's on the cart. The reason I love cart talks is because I love interacting with people and explaining why an animal behaves the way it does, and what makes the animal important to our ecosystem. I love talking to visitors about their travels, and how their trip is going. For me, it's sort of relaxing, talking about animals I love and how the animal connects with us. It's hard to exactly explain the feeling of doing a cart talk, but I enjoy them. So far the job is good.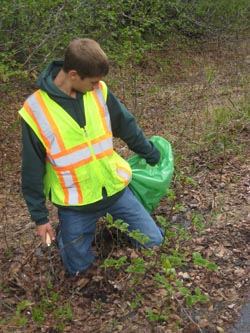 I'm Brandon Moore. I am 15 and go to Seward High School. I do cross country running, basketball, and track and field. I'm doing this job because I like being outside and it seemed like it would be fun. I am expecting and hoping to see lots of wildlife and learn new things.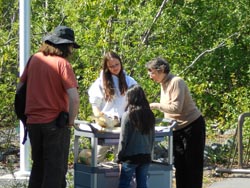 Hi, my name is Meret. I have lived in Seward, Alaska all my life. Three years ago my sister worked as a YCC interpreter in Kenai Fjords National Park. This inspired me to do the same. In the few days that I have already worked here, I've gotten to meet all of my amazing and fun coworkers.  I am looking forward to working with these fantastic people this summer!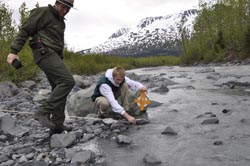 Hello, I'm Matthew Moore, I'm going to be a Junior this year. I do cross-country , track and field and my favorite sport that I play is basketball. I have lived in Alaska almost all of my life, along with Colorado. I have lived in Seward for three years. I wanted this job because I like working outside, dealing with nature and learning about animals. I don't really fear anything at this job besides getting mauled by a bear, but that is what bear spray is for. This job should be fun and exciting. I'm looking forward to it. We are going to see lots of wildlife and be able to learn about Kenai Fjords National Park.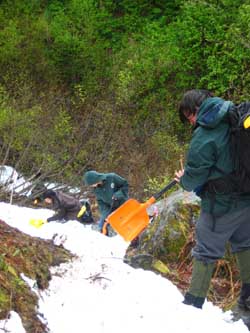 Hi, my name is Christian Tofson and I'm going to be a Junior this year. I love to play football and soccer. I became a YCC because I think that it's better to be outside in the fresh air. I'm expecting to see wildlife and get in shape this summer.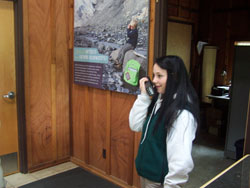 Hi, my name is Cori. I really like my job because of the community; the people here are super nice. The other day we had a baby bird come in to the nature center and that was super cool. I am excited for the Harding Icefield trail hike on July 13th. I also love that I'm taking part in something so big and meaningful.