Fall is here. Nighttime is an increasingly convincing presence in the wee hours of the morning, schools are starting up, and the Education staff at Kenai Fjords is kicking into high gear. The next month-and-a-half brings a deluge of K-12 classes on habitat, glaciers, and other pertinent topics, and we're busy getting ready for it. I'll personally be giving seven different programs in classrooms and out at Exit Glacier (and 6 of them are brand new to me) so there's a lot to learn! First off, I need to make myself an expert on the topics of all the programs by learning the right facts and concepts. Only female mosquitos suck blood because they need it to make their eggs, for example. After that, we need to present the information to school children in a fun and developmentally appropriate way. Such as…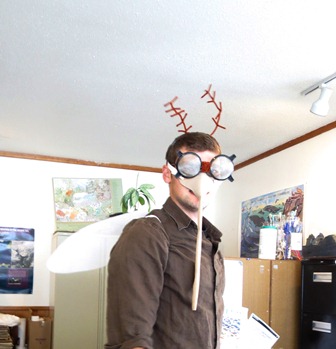 Photo: NPS / Luke Rosier
...dressing up a kindergartener in this costume to help the class discover what being a mosquito is all about.
Leading school programs takes a lot more than just learning the facts and figuring out how to say them. It also takes a massive amount of preparation. There are teachers to coordinate with, schedules to plan, and logistic hurdles at every corner. Fortunately, my supervisor handles those details with a frenetic grace. A flurry of clacking keys, telephone calls and calendar squares in the past couple of weeks has us booked solid for September. Which leaves us free to take care of the other really important aspect of school groups: preparing materials. There are GPS points to take, photos to laminate, activity kits to restock with props, and, of course, moose droppings to lacquer.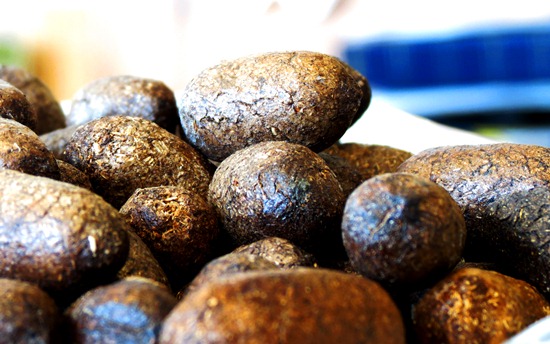 Photo: NPS / Max Odland
It's for a program, I promise.
Lacquer set and lessons planned, we'll be ready for next week.