The leaves have turned red, yellow, and orange.  The sun has been veiled by clouds and the rain has not stopped for what seems like weeks (Seward received over 27 inches of rain in September).  The sidewalks are empty.  Yes, the summer has passed.  It was a good one, though.  As the seasons change, so too does the staffing in most national parks.  For Kenai Fjords, that means this blog will slumber with the bears.  Hopefully, you have enjoyed the bouquet of readings we presented here: gulls, raptors, glaciers, soundscapes, and crustaceans to name a few.  Be sure to check back next year when staffing is replenished and researches have more first-hand accounts to share!
Till then, remember to explore your world, however you define it, and cheers!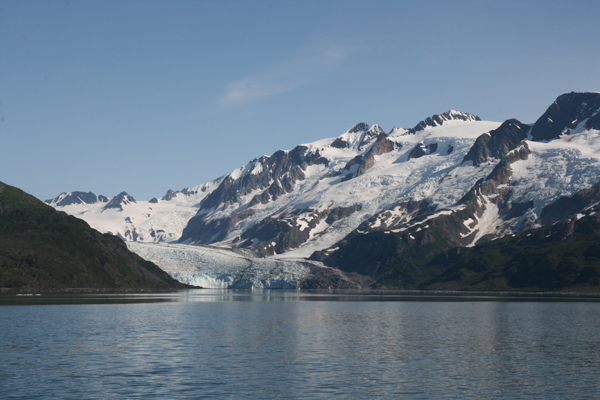 McCarty Glacier on a beautiful day in August.  Photo: NPS/Deb Kurtz, 2012.