This week, Jacob, Corianne and Brandon sat down and created some Exit Glacier inspired artwork.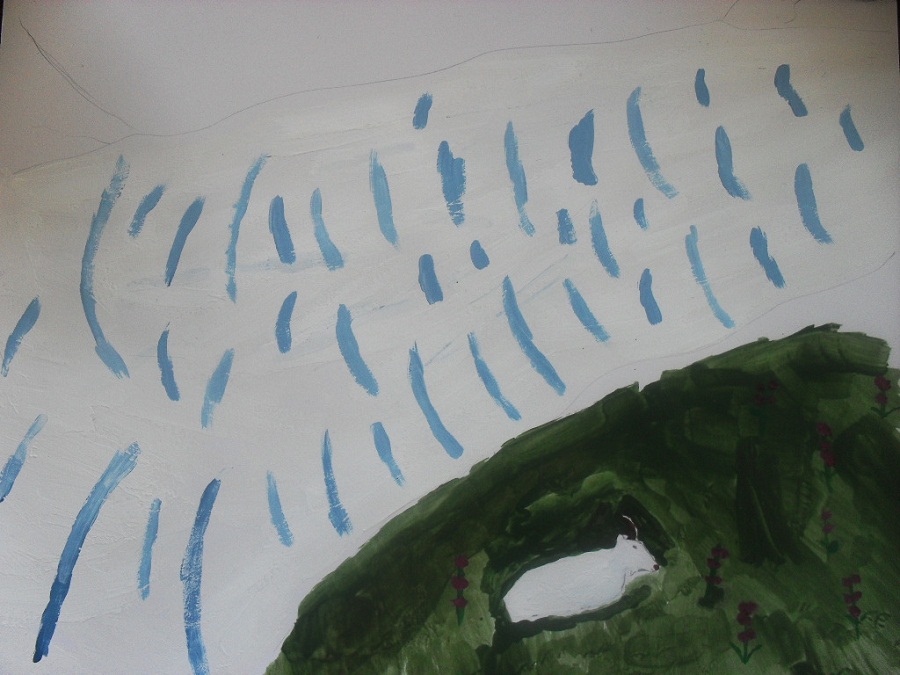 Jacob painted a mountain goat reclining on an alpine slope with Exit Glacier in the background.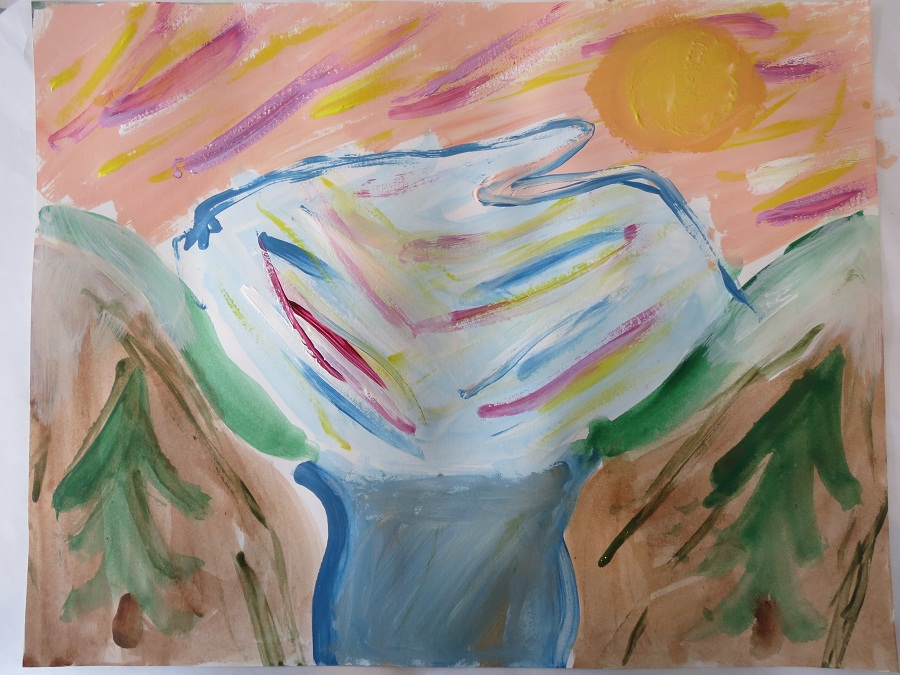 Corianne painted this picture of Exit Glacier.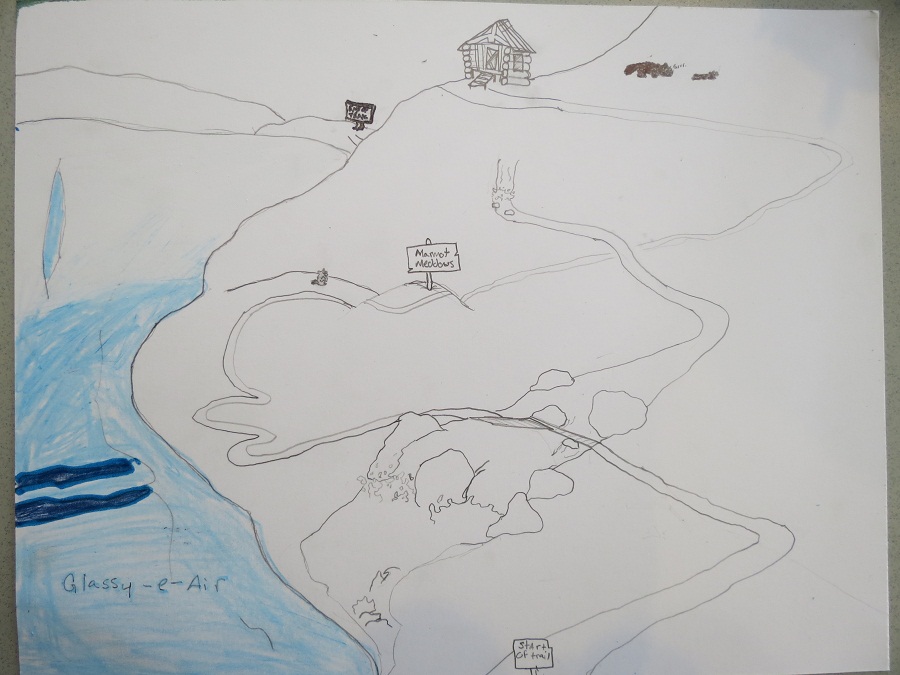 Brandon drew a map of the Harding Icefield Trail, complete with a depiction of the wolverine he saw chasing a marmot.