Throughout this season, I've been an avid spectator to Jacob and Matthew's competition to see who could get the most visitors at a cart talk. I've enjoyed watching the gradual escalation of bluster and bravado as they repeatedly broke each other's records. There was a lot at stake here: Bragging rights. Glory. Fame and fortune and renown. Okay, maybe just bragging rights - but that's nothing to sneeze at. Both boys knew that the winner would be able to hold the victory over the loser's head for years to come.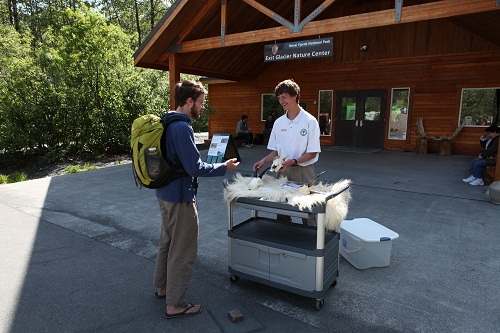 In the end, the contest was almost too close to call. In terms of most visitors at a single cart talk, Matthew is the winner, with 118 compared to Jacob's record of 112. We don't have an accurate tally of the totals for the whole summer, but Jacob and Matthew both agree that Jacob tended to score higher during the first half the season, whereas Matthew did better in the second half. Ultimately, both rivals ended the contest with a mutual, grudging respect for each other's abilities.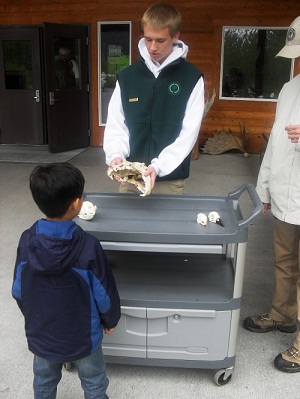 A side note: Corianne claims to have actually beaten Matthew's record of 118 visitors, a claim which neither Matthew nor Jacob dispute, but they insist that Corianne was never formally a part of the competition and therefore can't be the winner. We'll just leave it at that and let our readers decide for themselves.