Park visitors absolutely LOVE seeing bears.  We recently had a park visitor witness a lynx (a lynx!!) crossing Exit Creek, often a once in a lifetime opportunity for even the most seasoned field biologist, and the visitor looked glum and said "Oh, but I wanted to see a bear".
Bears, however, will sometimes let a visitor know that they are around without actually being seen.  A benign track or scat is always fun to spot but we have been seeing more mischievous marks left behind this month.  As a member of the Kenai Fjords Bear Management Team, I respond to bear incidents that occur within the park.  I have been pretty busy this June.
On June 10, park staff discovered this:
A tipped over trash can at Exit Glacier. Photo: NPS
Was it a rowdy teenager?  Delinquent youths?  A sudden gust of wind?  Nope.  Some gumshoeing reveals evidence our marauder was of the Order Carnivora, not the Order Primate.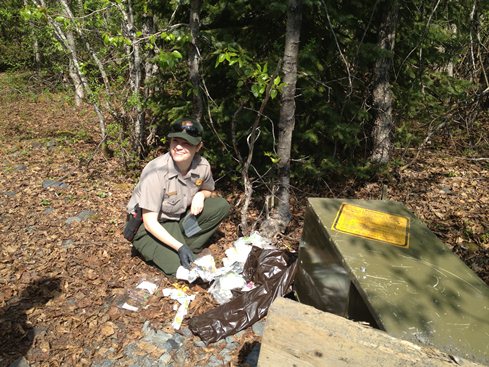 Wildlife Technician Leslie Adams discovers bear hair and bear prints at the scene. Photo: NPS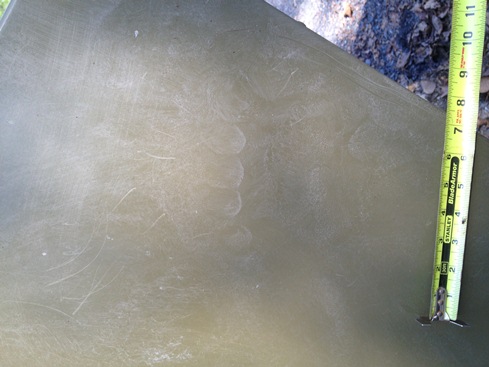 The size of a print can suggest whether the vandal was a brown or black bear. Photo: NPS
Must we cry over spilt garbage though?  Can't we just clean it up and move onto more important things?  No!  A bear that obtains human food on at least one occasion can quickly become conditioned to seek such food again.  The next target may not just be a garbage can either.  After looking around the area a bit more, we discover that this bear did indeed seek food from another human structure.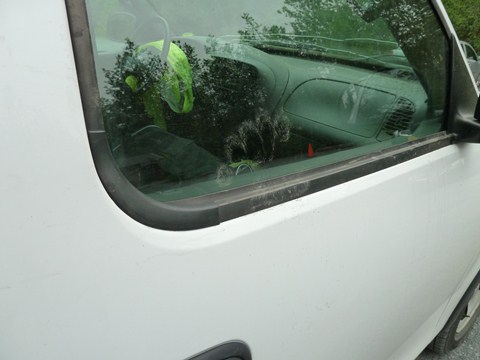 Bear print on car at Exit Glacier Campground. Photo: NPS
While this may seem like an innocent investigation, bears are fully capable of breaking into vehicles in search of food.  Unfortunately, a park visitor last fall learned this the hard way after leaving food in their car with their windows cracked.  The bear basically turned the inside of the car into a chew toy.  As a result, the park closed the campground for a few days to discourage any further bear-jackings.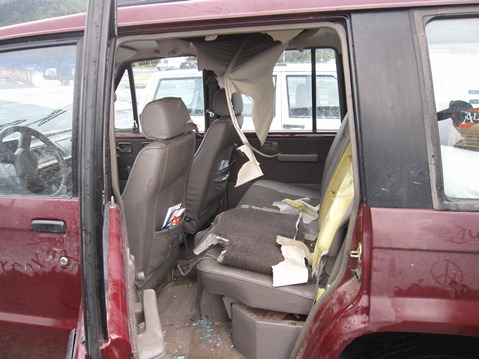 Car damaged by a bear last fall at the Exit Glacier Campground. Photo: NPS
This year, park staff increased their efforts to better secure our trash cans and educate visitors about not leaving food in their cars.  The Bear Team also set up a trail camera to try and detect which type of bear is causing the ruckus (Black? Brown? Cubs?).  So far, our camera has not captured the bruin but it did reveal our education efforts may be working; here we see a park visitor dutifully carrying their food from their car to our secure food storage locker!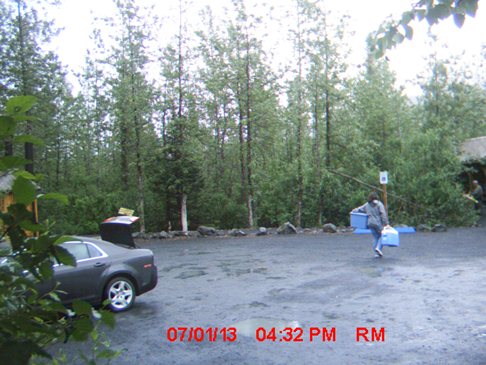 Candidly carrying coolers across the campground. Photo: NPS
To see how the story unfolds this summer, check out our Bear Activity page on the park website (https://www.nps.gov/kefj/planyourvisit/bear-activity-update.htm).