This morning I was alerted to the possibility of spotting more Sandhill Cranes.  But this time they were supposedly on the ground instead of just flying by Seward.  On my way to the Seward Elementary school to give a presentation I decided to take a look around for the birds.
As it is only the 1st of May, Kenai Fjords National Park is still nestled below a hefty layer of snow.  Even out at the (normally) road accessible Exit Glacier area there is still several feet of snow on the ground.  The plow work has only just been started to clear the access road.  So I will be undable to capture the earliest spring bird happenings within the park boundaries.  However, adjacent to Seward's small airport, there is an estuary marsh environment that is often bustling with the earliest of springs arrivals.  It was here, that Ranger Max and I went to look for the grounded Sandhills.  We were not disappointed: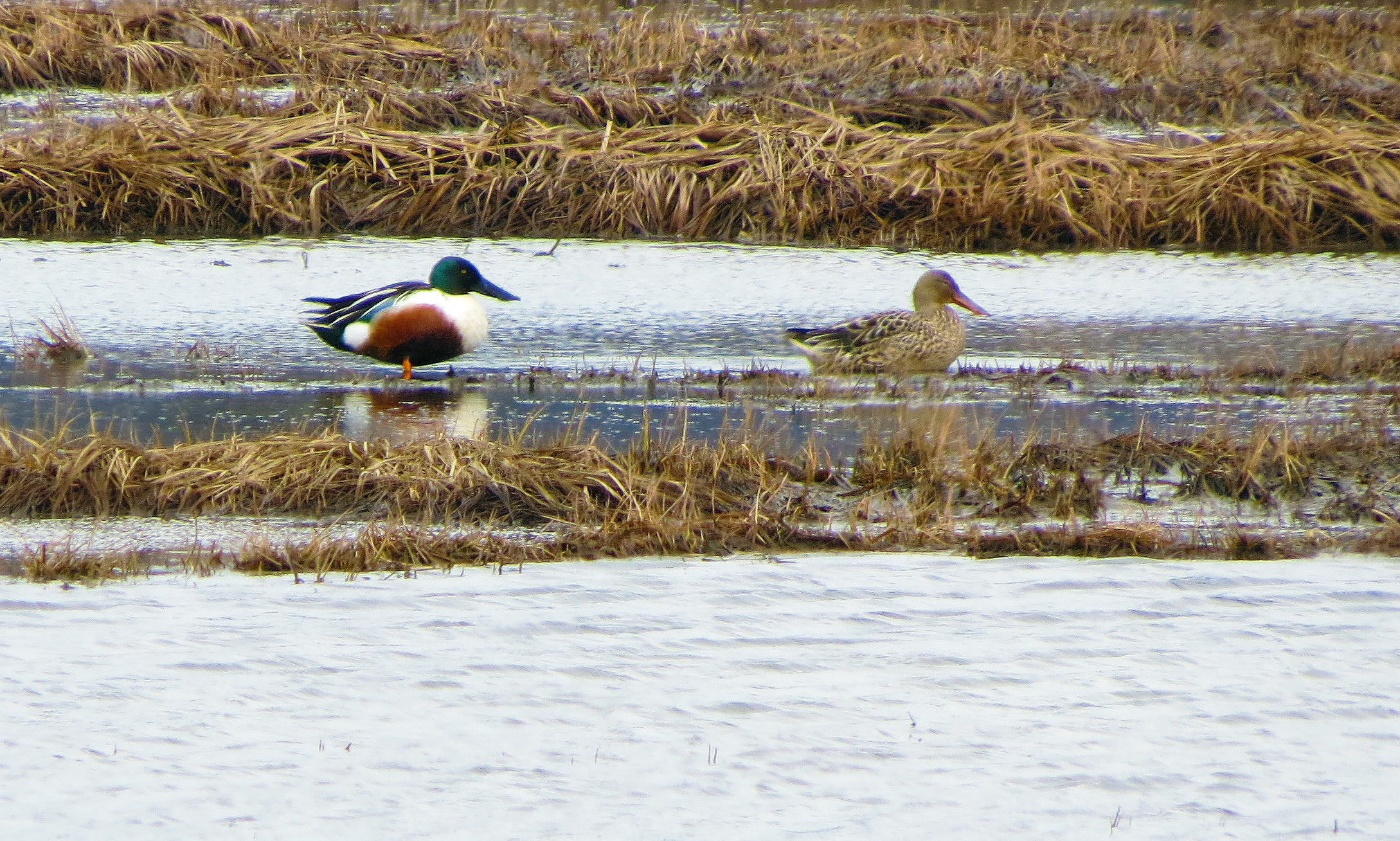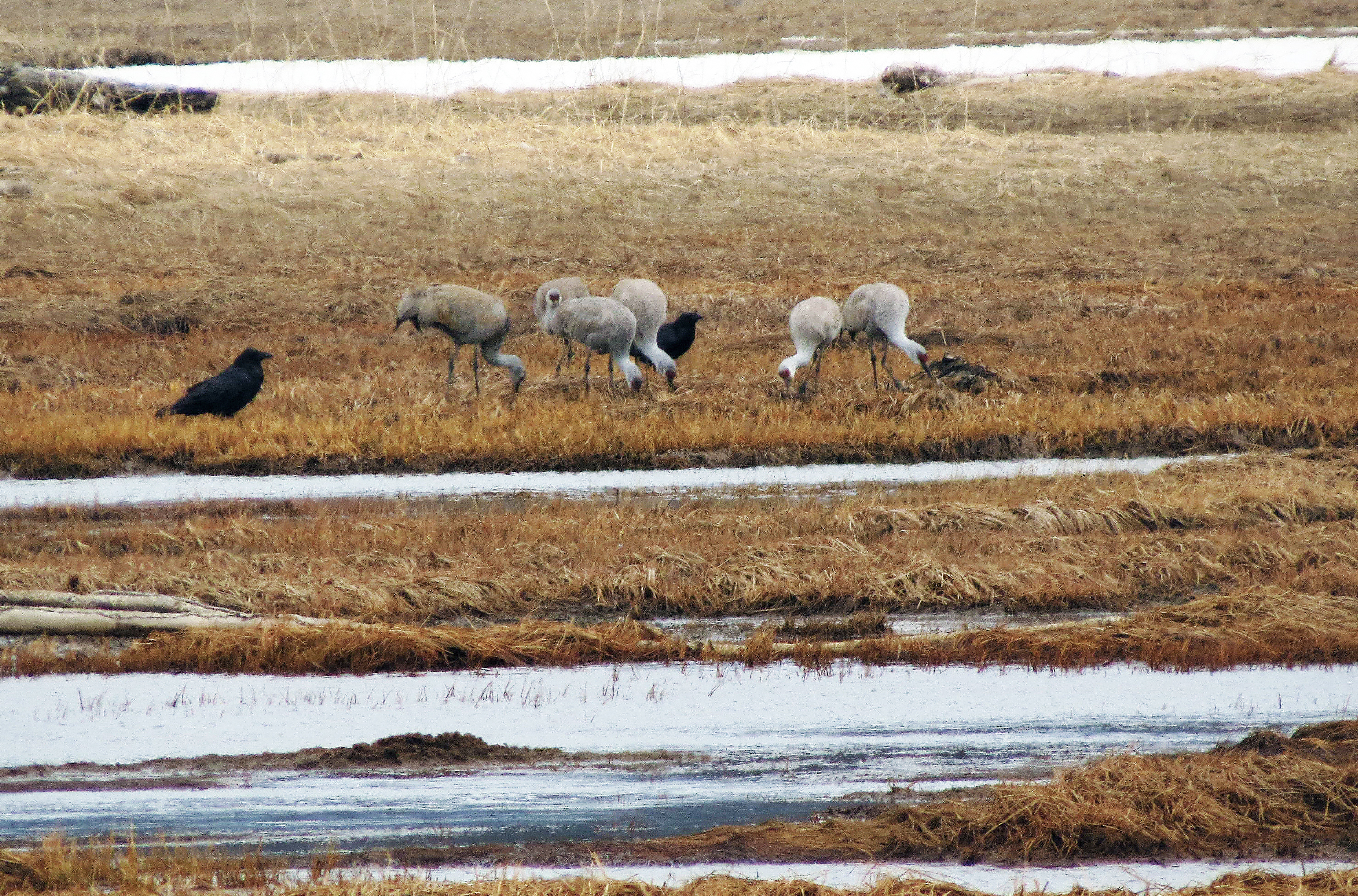 As we first arrived we immediately noticed several species in small open water areas.  This included Green-winged Teals (Anas crecca), Northern Shovelers (Anas clypeata) and a Greater Yellowlegs (Tringa melanoleuca).  I noticed some Ravens (Corvus corax) out in a drier, grassier portion of the marsh but it took a minute to distinguish the small group of Sandhill Cranes (Grus canadensis) from their surroundings nearby.  Interestingly, the Ravens seemed to be paying very close attention the Crane's feeding habits.  Standing over the group like prison wardens over a "chain-gang".  Perhaps they were waiting for a family of voles to be flushed out of hiding.  Knowing their intelligence, sometimes I give them the benefit of the doubt when it comes to unique behaviors.  Whatever they were doing it was amazing to see the size comparison while the two different species were in such proximity.