Public Transportation
There are several Metrorail and bus stations within walking distance of Kenilworth Aquatic Gardens. Visit Washington Metropolitan Area Transit Authority (WMATA) website for trip planning, maps, and more information on public transit options in the Washington, DC area.

The Deanwood Metro Station on the Orange Line is closest to the Kenilworth Aquatic Gardens entrance, about a 0.7 mile walk. Take the Polk Street exit from the station and then follow Polk street to the pedestrian overpass over 295. At the bottom of the overpass take a left onto Douglas St NE. Go down Douglas street until it intersects with Anacostia Ave NE and take a right. The park entrance will be on your left.
The Minnesota Avenue Metro Station on the Orange Line is the closest metro station to Kenilworth Park athletic fields (located next to Kenilworth Aquatic Gardens). It is about a 1 mile walk to the park entrance. From the bottom of the station take the Kenilworth Ave exit and go up the ramp which will take you on a pedestrian bridge over 295. After exiting the bridge, take a left on Hayes St. NE then an immediate right on Kenilworth Terrace NE. Then take a left on Burroughs Ave NE and you will be at a traffic circle. The Kenilworth Park entrance is at the traffic circle on Deane Ave NE.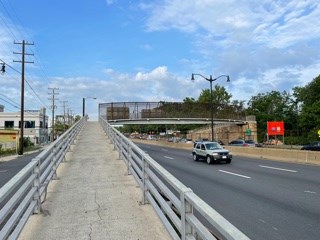 Last updated: September 6, 2022