For Kids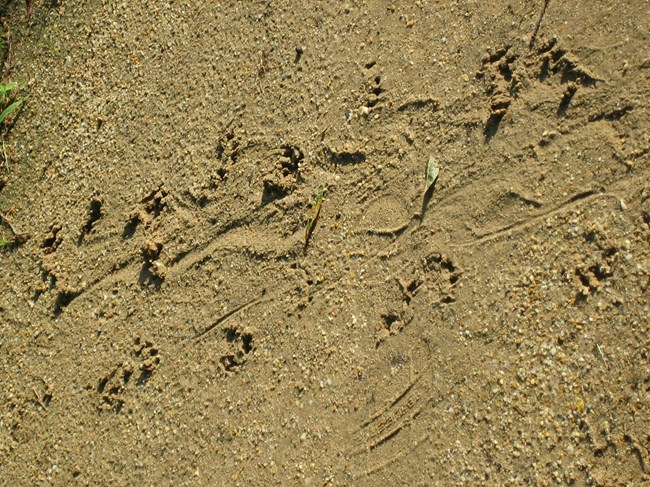 Look: for signs of insects, our most common animal group. Signs may be chewed leaves, or holes in the ground, egg nests in windowsills or plants, and the insects themselves.
What is the most common size of birds that you see? Does that mean it's the most common size of bird in the park, or just the easiest to see?
Can you see which area of the park has the most different kinds of plants? (Hint: they may not be showy and colorful)
Listen: to hear which of the sounds are birds, and which are frogs. Each species of frog has its own call, but some birds will mimic sounds they hear, including frog calls! Hear a low grumbling tone? That's a bull frog. A "glunk" or "eek" is a green frog. If you would like, participate in our frog count and help the park find out more about this critical resource.
Imagine: are there gnomes in the garden? Look around the base of trees and see if you can find our bald cypress knees. Do they look like gnomes to you?
How does a baby turtle get out of the shell of its egg, out of the underground nest, and cross the grass and road to get to the ponds? What obstacles might be there waiting?


Last updated: April 14, 2016