For Teachers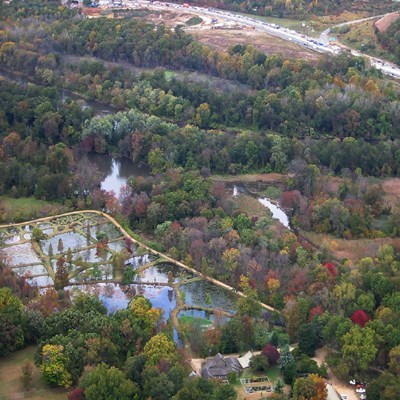 Class is in session! Trade Zoom calls for the rustle of leaves. Kenilworth Aquatic Gardens, your National Park, is a great outdoor classroom, providing a much-needed break from indoor learning.
Our approach to learning is just as much about teaching as it is about providing life experiences. Students use park resources to understand basic concepts that will help them succeed in school and life.
School Programs
If interested in bringing a school group, please call the park at (202) 692-6080. For everyone's safety, groups may NOT be larger than 30 people, including adults/chaperones. Scheduled school group tours are held on Wednesdays and Thursdays.
School Tour Options:
6th - 8th Grade: "Wings Over Wetlands" or "Pond Tour and Nature Study".
3rd - 5th Grade: "Reptiles and Amphibians" or "Pond Tour and Nature Study".
K-4th Grade: "Who Dirtied The River?".
K - 2nd Grade: "Insects and Spiders" or "Pond Tour".
For a complete description of school tour options please Click Here.
Call today to schedule a school group program (202) 692-6080.
For planing a field trip Grades Pre-K- adult
For curriculum materials for use in the school pre-K- 9 grade
For distance learning on wetlands for middle school and up.
For self-paced programs without a ranger
Kenilworth Aquatic Gardens is a site of the Bridging the Watershed Program for high school students. Click here for more information.


Last updated: October 1, 2020