Visitor Centers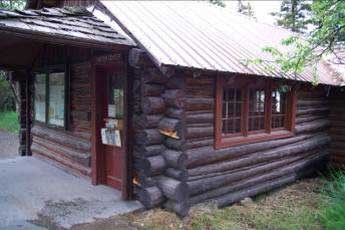 Brooks Camp Visitor Center

Open

Open from June 1 to September 17 each year

Location

On Naknek Lake near the mouth of Brooks River, 30 air miles from King Salmon.

Special Programs

All visitors to Brooks Camp are required to attend the 20-minute Brooks Camp bear safety orientation provided at the Visitor Center.
A variety of interpretive programs are available at Brooks Camp throughout the summer. Evening programs are presented nightly by park staff in the park auditorium. Each afternoon, a ranger-led cultural history walk takes visitors to a partially reconstructed native dwelling from the Visitor Center. Each day rangers also join Brooks Lodge staff to offer a guided bus tour to the Valley of 10,000 Smokes. Reservations for the bus tour must be made in advance at Brooks Lodge. Other special ranger guided hikes and activities may occur on an intermittent basis throughout the season. Check at the Brooks Camp Visitor Center for the current schedule.

Cooperating Association

Books, cards, posters, and videos are just some of the items available at the Alaska Geographic Association Bookstore.

Available Facilities

Backcountry planners and bear resistant food canisters (no charge) are also available for those exploring Katmai's trackless backcountry.

King Salmon Visitor Center

Open

Open daily year-round from 8 am to 5 pm

Phone

907-246-4250

Location

Next to the airport terminal in King Salmon

Special Programs

The King Salmon Visitor Center is an interagency facility. Partners include the National Park Service, U.S. Fish & Wildlife Service, Bristol Bay Borough, and Lake & Peninsula Borough. Contact the visitor center for a program schedule.

Exhibits

The visitor center has exhibits of the local area as well as interpretive staff who will provide information on the entire Katmai region.
Cooperating Association
The Visitor Center serves as an outlet for books, postcards, and other interpretive material offered through the Alaska Geographic Association.


Three Forks Visitor Contact Station

Open

Open from June 7 to September 17 each year. The building is open from approximately 12-3 each day during the Valley of Ten Thousand Smokes bus tour.
Location

Located 23 miles from Brooks Camp on the only road within Katmai National Park & Preserve. The Three Forks Station overlooks the famous Valley of Ten Thousand Smokes and is the starting point of the Ukak Falls Trail.


Last updated: December 23, 2015