Wildflowers
Katmai National Park and Preserve has a wide variety of habitats to support an abundance of different plant communities. This list is far from exhaustive, but here's a look at some of the wildflowers Katmai has to offer.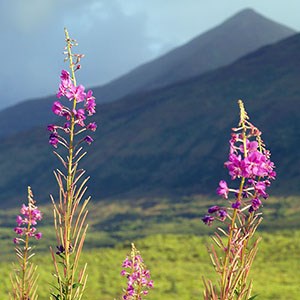 Fireweed (Chamerion angustifolium)
Fireweed is an extremely common perennial plant in Katmai. It is often the first plant to colonize recently disturbed sites, especially following fires. Flowers are typically present between June and August.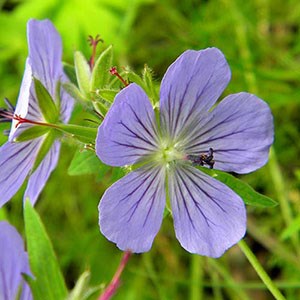 Northern Geranium (Geranium erianthum)
Also known as wild geranium or woolly geranium, this purple flowered perennial is common throughout forests, tundra, and meadows in Katmai. Flowers can typically be viewed between June and August.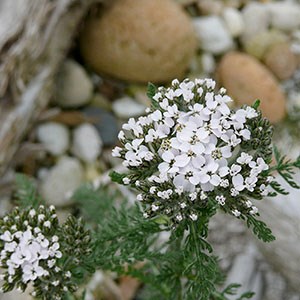 Common Yarrow (Achillea millefolium)
Common yarrow has clusters of small white flowers and its stems and leaves are extremely fragrant when crushed. This plant has been used in traditional medicine for centuries and young leaves have served as a food source. Yarrow can be seen in flower from June through September in the park.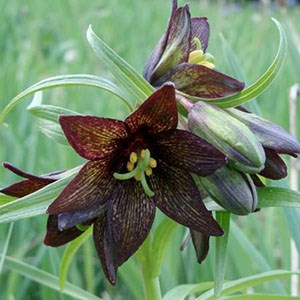 Kamchatka Lily (Fritillaria camschatcensis)
Also commonly known as the chocolate lily, this beautiful deep brownish-purple flower can be seen in moist areas of Katmai between May and July. The bulb of this plant has historically been eaten by natives as a winter food source. Blooms can been seen from June to August.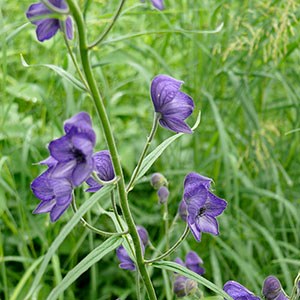 Monkshood (Aconitum delphinifolium)
These unique purple flowers can be found around the park from June through late August. Monkshood is the most poisonous plant native to North America.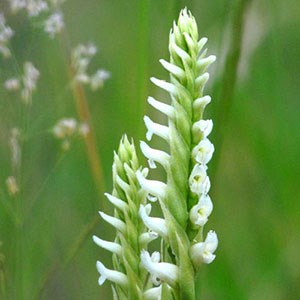 Hooded Ladies Tresses (Spiranthes romanzoffiana)
Katmai is home to a number of orchids, including hooded ladies tresses. This orchid can be found in bloom from June to August in parts of the park.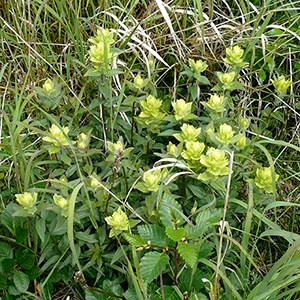 Alaska Indian Paintbrush (Castilleja unalaschcensis)
Alaska indian paintbrush is a unique wildflower because it is hemiparasitic, meaning it grows on and gains nourishment from the roots of nearby plants. These plants can be seen in bloom from June to August in the park.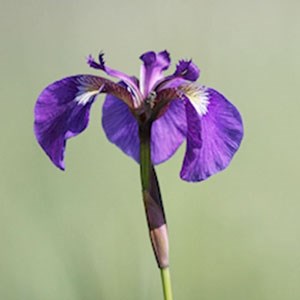 Beachhead Iris (Iris setosa)
The beautiful beachhead iris is a relatively common wildflower in Katmai. This plant can be seen in bloom from June through August.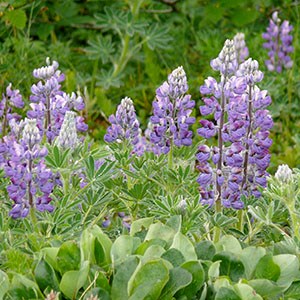 Nootka Lupine (Lupinus nootkatensis)
This member of the pea family is a very prevalent wildflower in much of Alaska. Lupine can be seen in bloom between June and September in Katmai.
Last updated: October 11, 2016