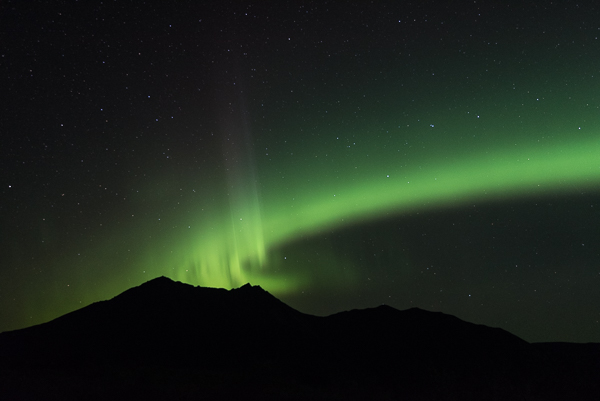 Aurora Borealis over Mt Katolinat - All Photos Courtesy of Russ Taylor
After a summer of long Alaskan days, the night sky has finally returned to Katmai. While we certainly enjoy our endless summer days with the ability to hike until well past midnight without headlamps, see bears in the forest on the earliest of mornings, and almost watch the plants grow as they absorb the long sun, we relish the return of the night sky.

 As we delve deeper into September, the angle of light shifts from overhead towards the horizon, the evening sky turns shades of orange as the sliver moon drops behind the mountains, and the aurora borealis makes an occasional foray into the southernmost skies of Alaska.
This time of year we find Katmai in its finest array and we rejoice in it.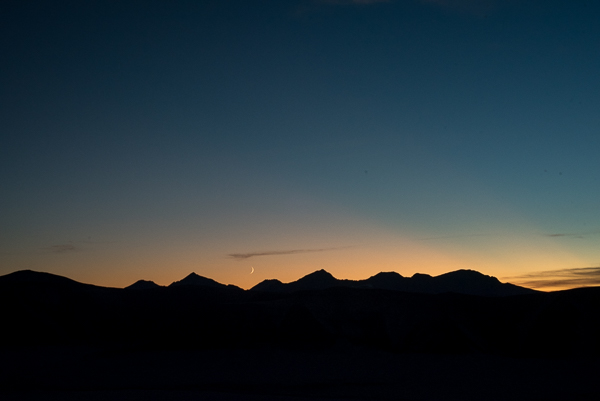 Waxing Sliver Moon Setting Behind Mountains in Silhouette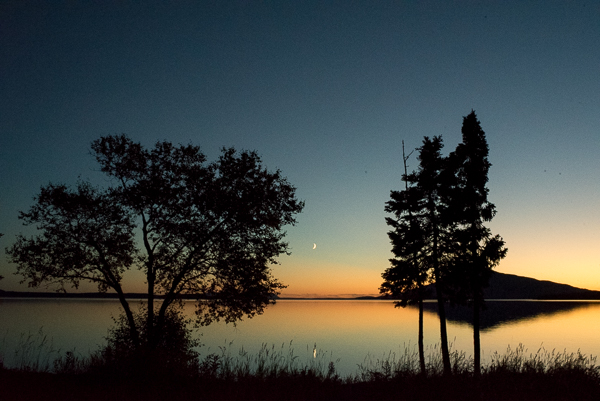 Sliver Moon setting over Lake Brooks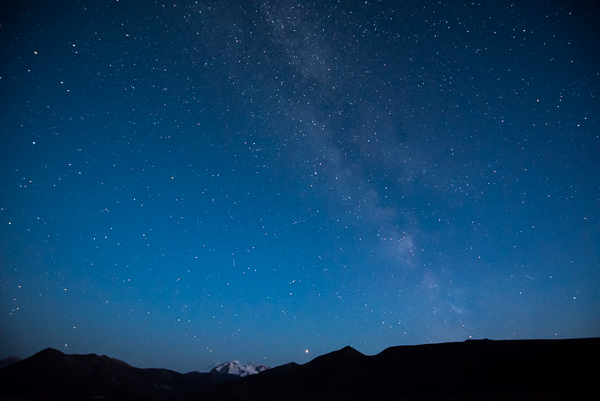 The Milky Way appears in a darkening blue sky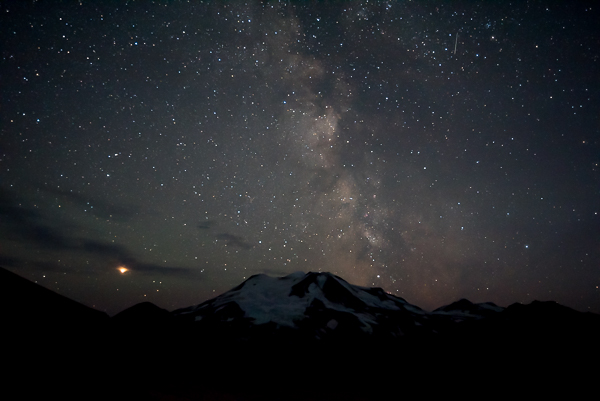 Mars, The Milky Way, Mt Mageik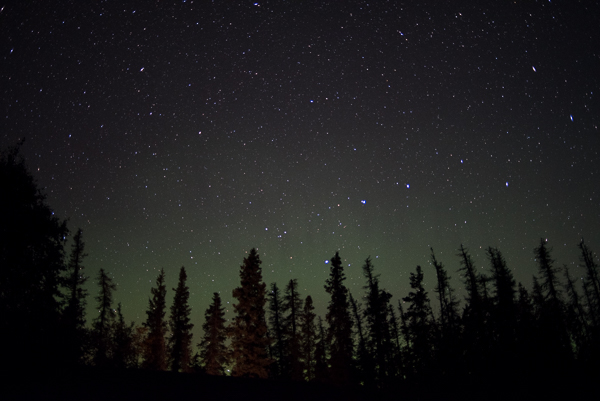 Aurora Glow and the Big Dipper over Brooks Camp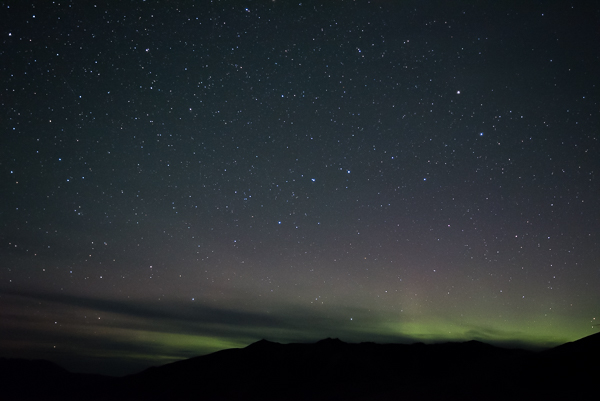 Faint Lights from the Aurora seen from The Valley of Ten Thousand Smokes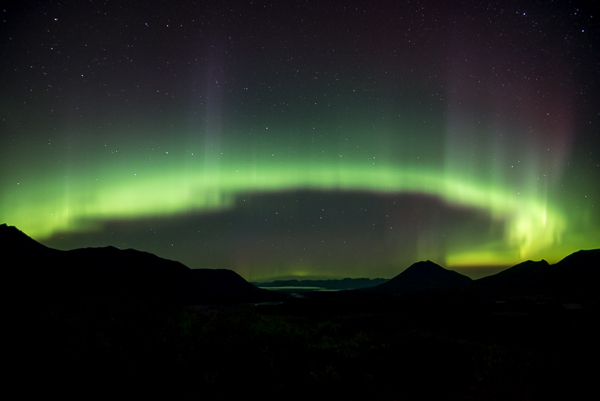 The Aurora Borealis seen from Three Forks in The Valley of Ten Thousand Smokes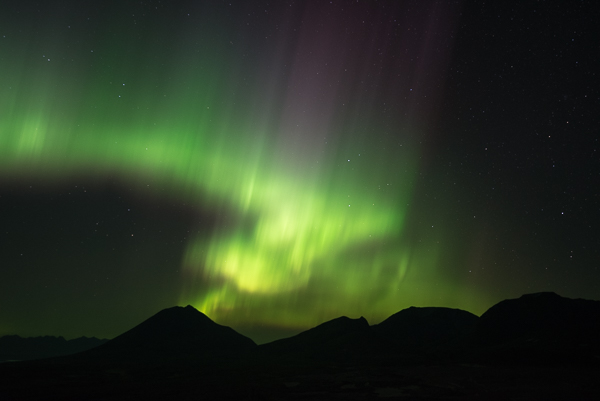 Green and purple lights over Ikagluik and mountain ridgelines