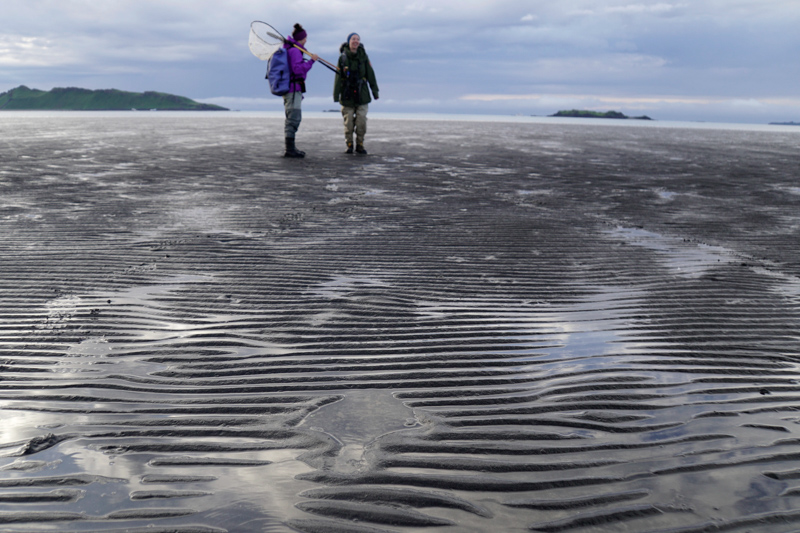 NPS Photo/K. Kunce.

Three scientists, a net, a stick with a knife tied to it, and miles of intertidal zone; we were on the hunt for flounder. 
After watching brown bears last summer fish for flounder, Researcher Joy from the Changing Tides project had decided we needed to get a sample of flounder. A part of the Changing Tides project is nutritional analysis of the resources on the coast, and how valuable they are to the brown bears that live there. If we could get a flounder, it would be freeze dried and processed to learn the content of fat, energy, and protein available. 
When watching the bear's fish during the low tide, it looked rather easy. It was almost as if they were just walking along the water line and would step on the flounder. 
Researcher Joy got a permit to catch a flounder for analysis and we began planning. If the bears could do it, why couldn't we? At peak low tide we put on our waders and began the long walk out to the water line. The thought being that we would be able to see the flounder in the shallow water and hopefully, with three of us, capture a flounder. Should be relatively easy right?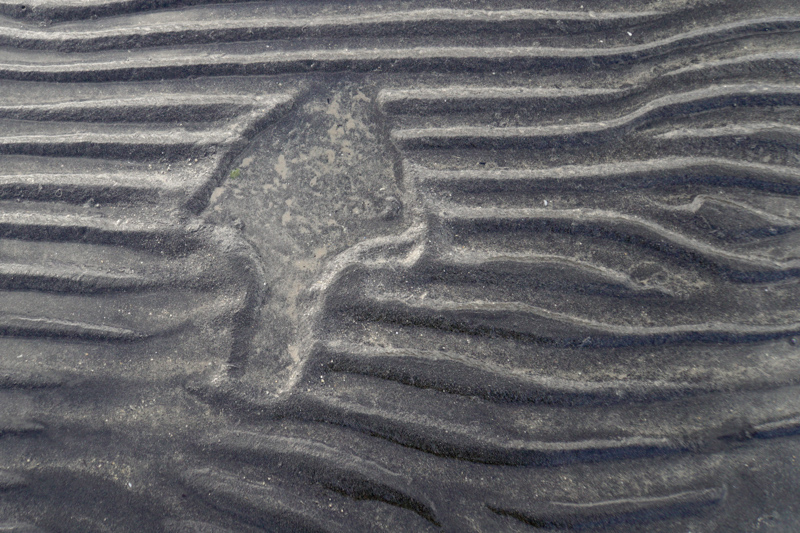 A flounder print gives us hope and points us in the right direction. NPS Photo/K. Kunce
We learned that this was not the case. After a long tiring walk through water and on sand, we only saw evidence that there was, in fact, flounder in the bay. We never saw one though. After a small brainstorming about how to improve our strategy, our spirits went up. This was just one attempt and now we knew we needed to do a little more research. As we made our walk back to camp, we saw a flounder! Unfortunately, it was already dead. Researcher Joy did take advantage of the moment though and cut two small samples out for analysis.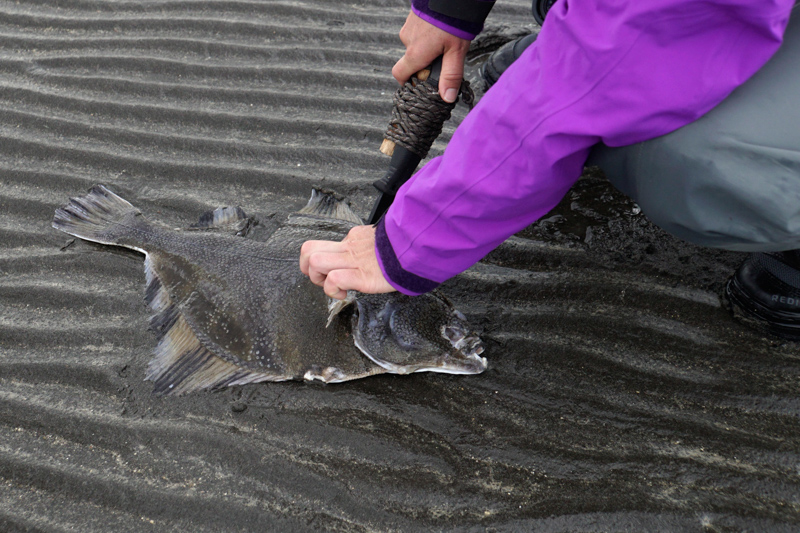 The flounder was thankfully not dead for long, so it is hopeful that we will get some information from samples. NPS Photo/K. Kunce
The hunt for flounder will continue another day.
 "Towards thee I roll, thou all-destroying but unconquering flounder; to the last I grapple with thee; from hell's heart I stab at thee; for hate's sake I spit my last breath at thee."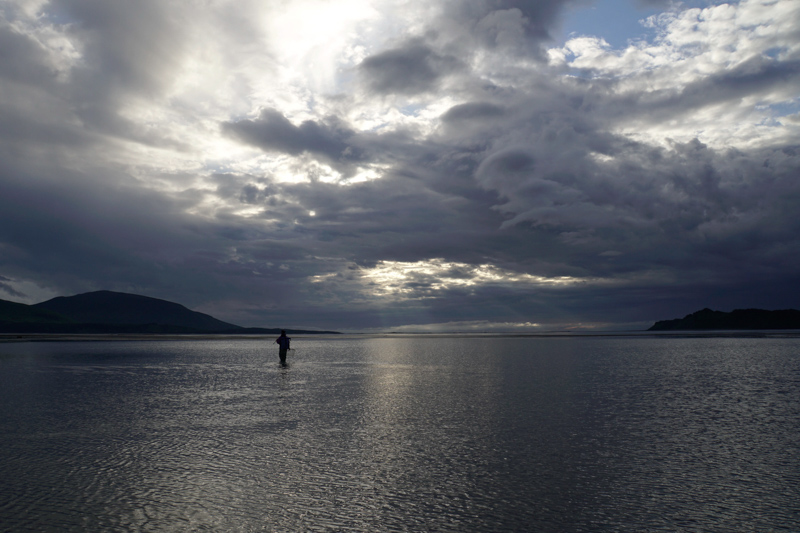 The Changing Tides project is a three-year study examining the link between the marine and terrestrial environments, specifically between coastal brown bears, clams and mussels, and people. It is a cooperative project of the National Park Service, U.S. Geological Survey, Alaska Sealife Center, and Washington State University.