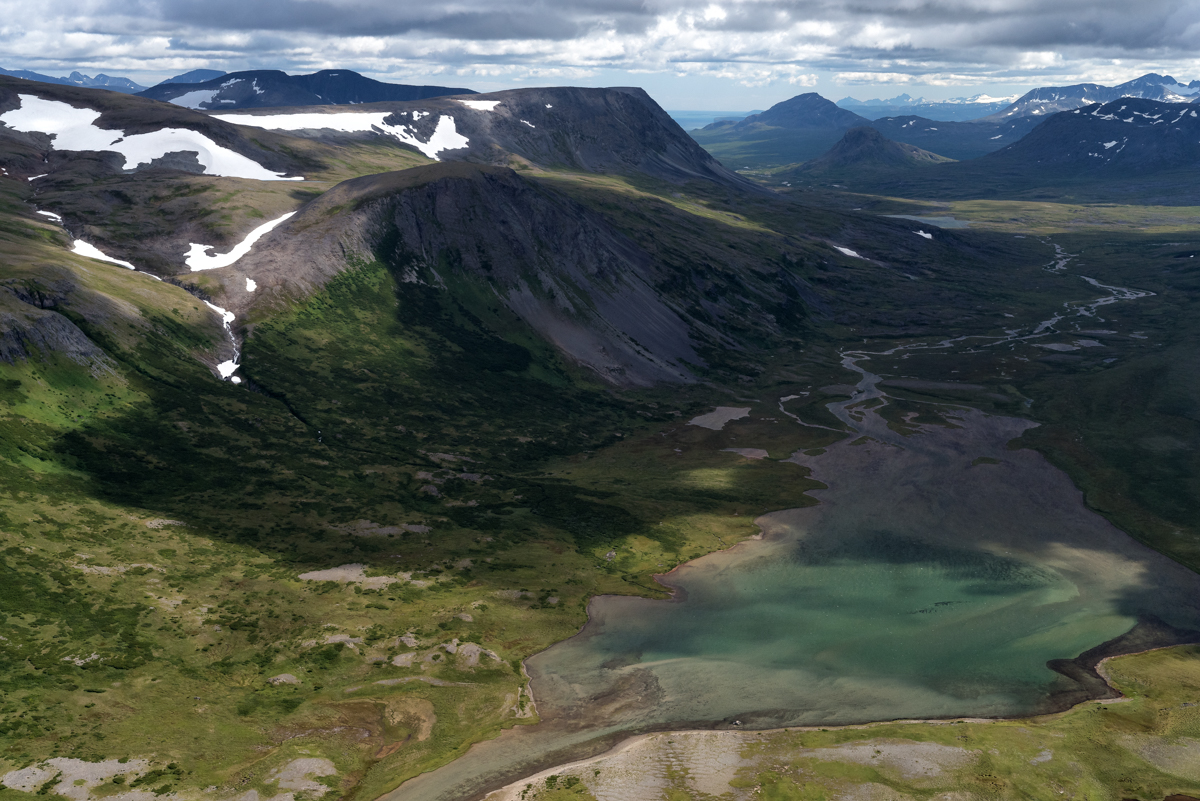 An aerial view of the Katmai Preserve - All photos NPS Photo/Russ Taylor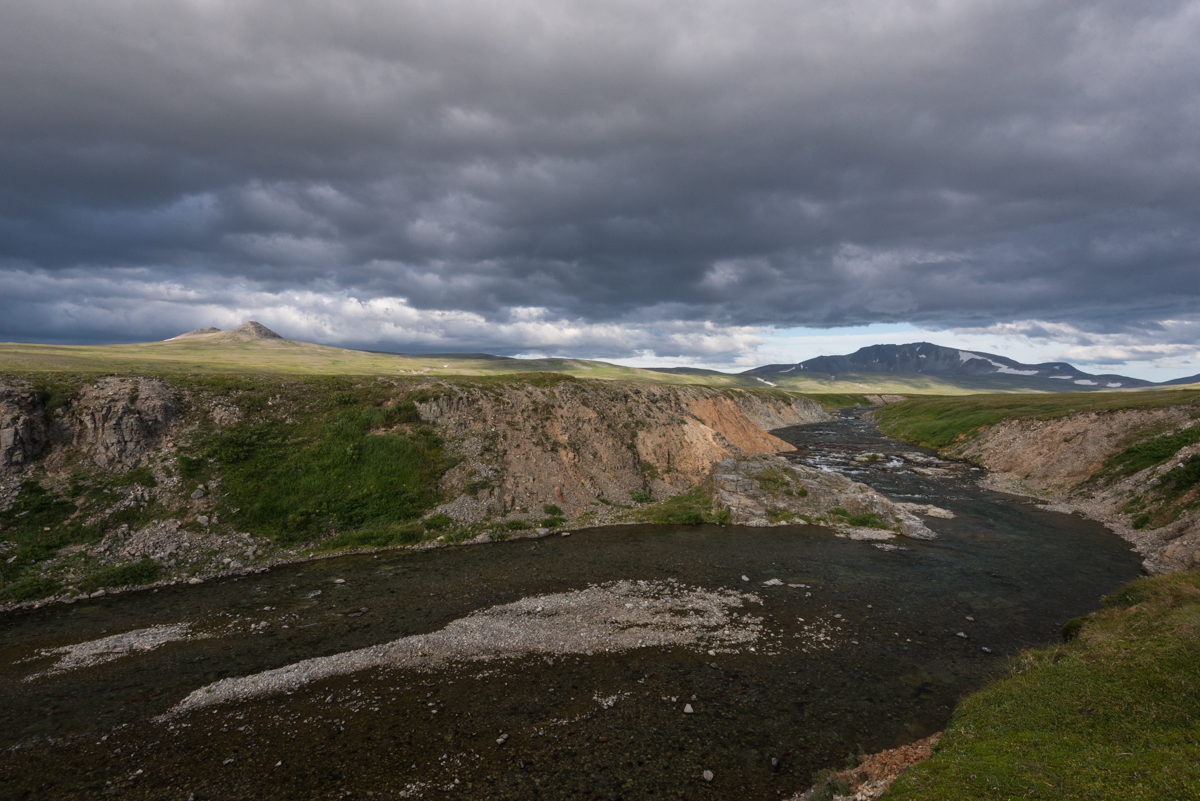 Funnel Creek in the Katmai Preserve
Between Brooks Camp and the Katmai Coast there lies another four million acres of wilderness that has had far more bear paws pass over it than human feet. It is a subarctic landscape of open tundra, mountains, and streams where salmon have made the most arduous of journeys from the Bristol Bay. It is wind swept with a fierceness that would rival Patagonia. It is the Katmai backcountry.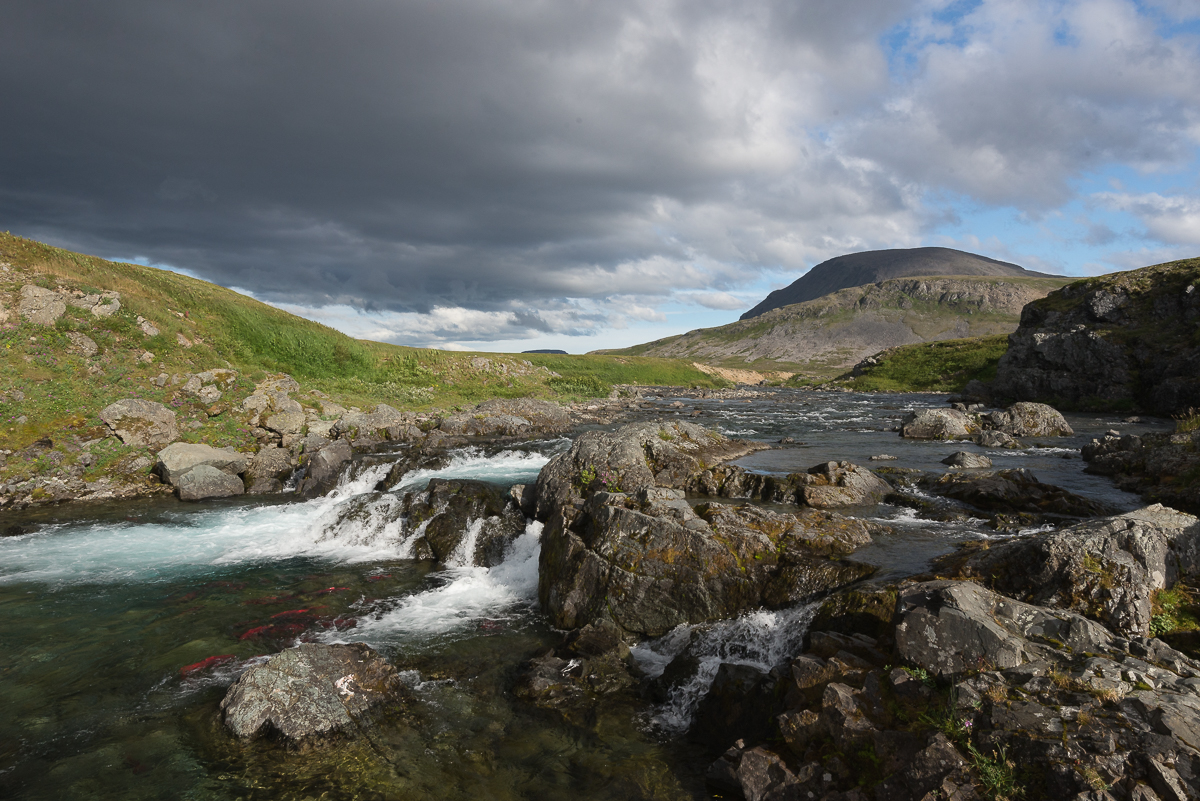 Salmon amass at the base of a waterfall waiting to jump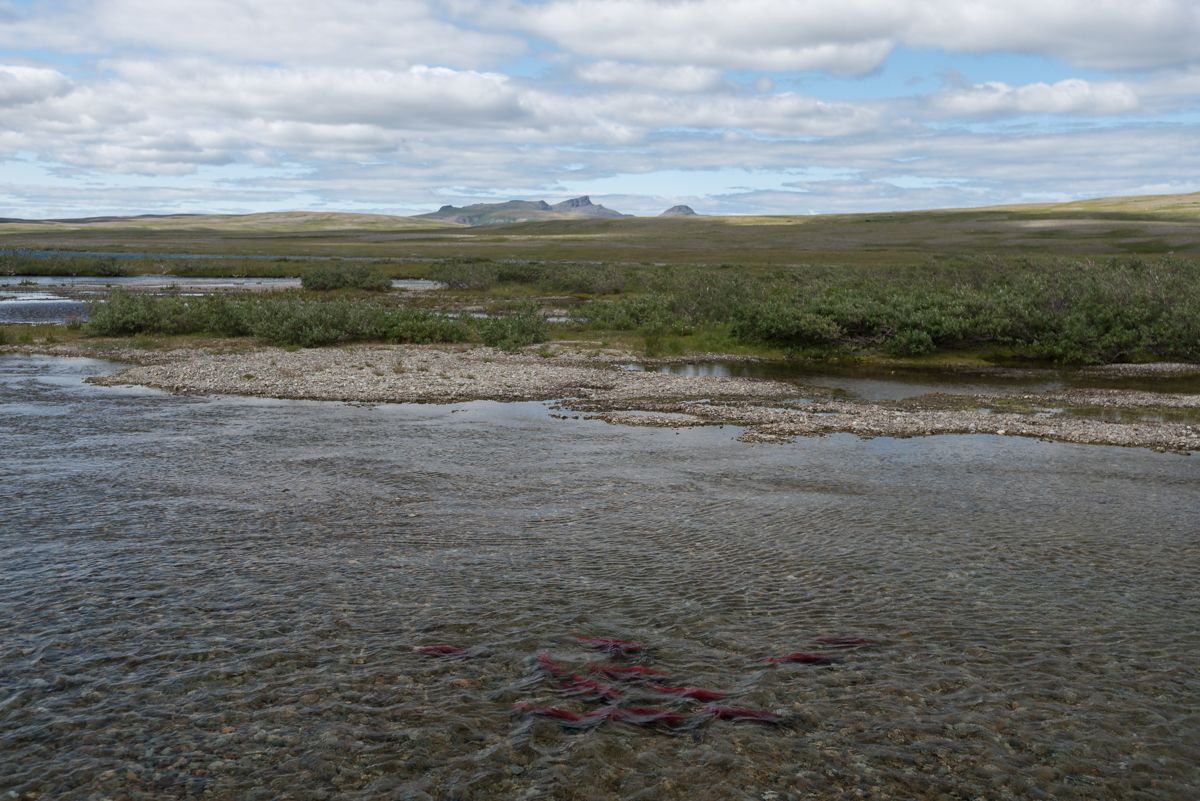 Salmon making it to the Katmai Preserve have endured the longest possible journey 
Most accessible by floatplane, this land of tundra, streams and lakes is home to not only brown bears but also caribou, red fox, and lynx, among others.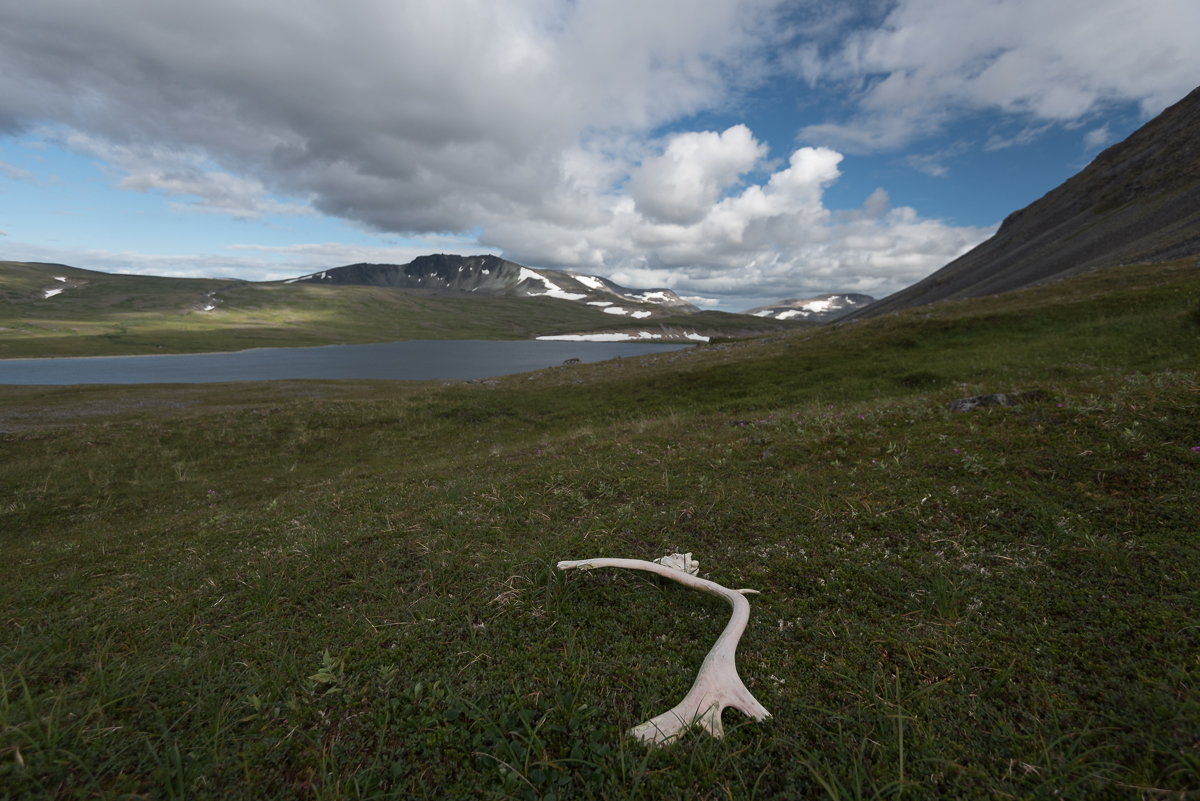 A caribou antler shed rests on tundra near Mirror Lake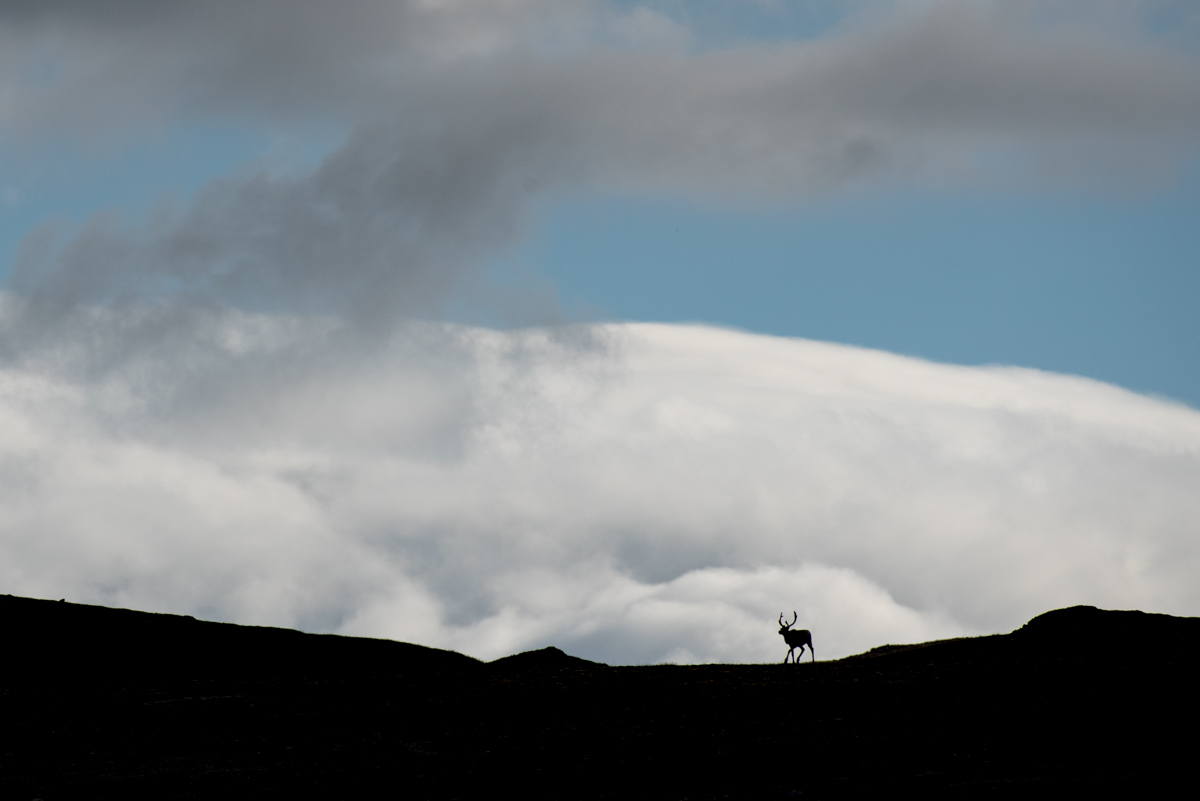 A caribou is silhouetted on a mountain ridge 
This land is remote, communication with the outside world is difficult and one must be prepared and have solid backcountry skills. It is a place where one can challenge themselves in the wild. For those with less experience there are guiding services available to help reach the Katmai backcountry.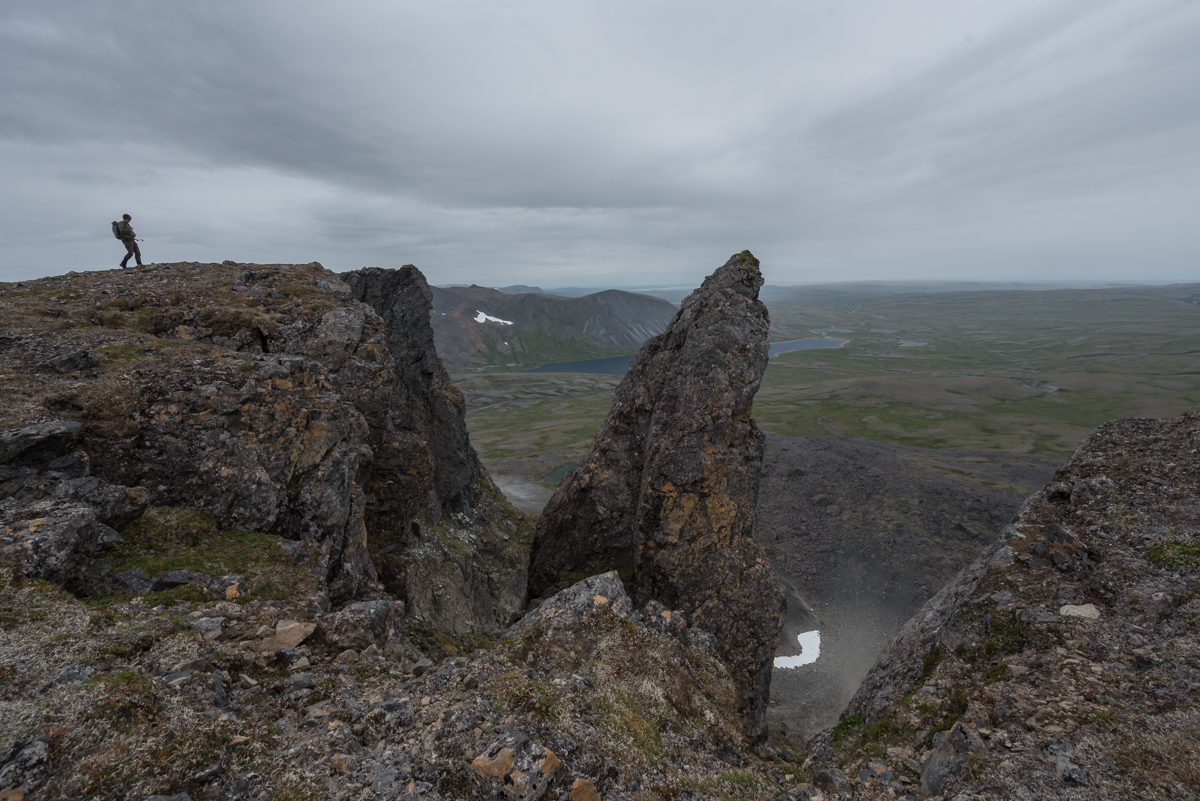 A hiker stand on a craggy mountain summit overlooking the land below 
Bear prints etched in the soil, evidence of many years of travel on the same path
While the majority of visitors to this region come to fish, hunt, or view bears, there are ample opportunities to hike and climb mountains, and the open tundra makes for much smoother travel than other areas of the park where alder thickets make travel more arduous. As everywhere in Katmai, the backpacker must be prepared to encounter bears in the open, and know how to camp in such a manner as to avoid unnecessary conflict with bears. Camping behind an electric fence and the proper storage of food go a long way towards having positive interactions with bears, observing them from a distance.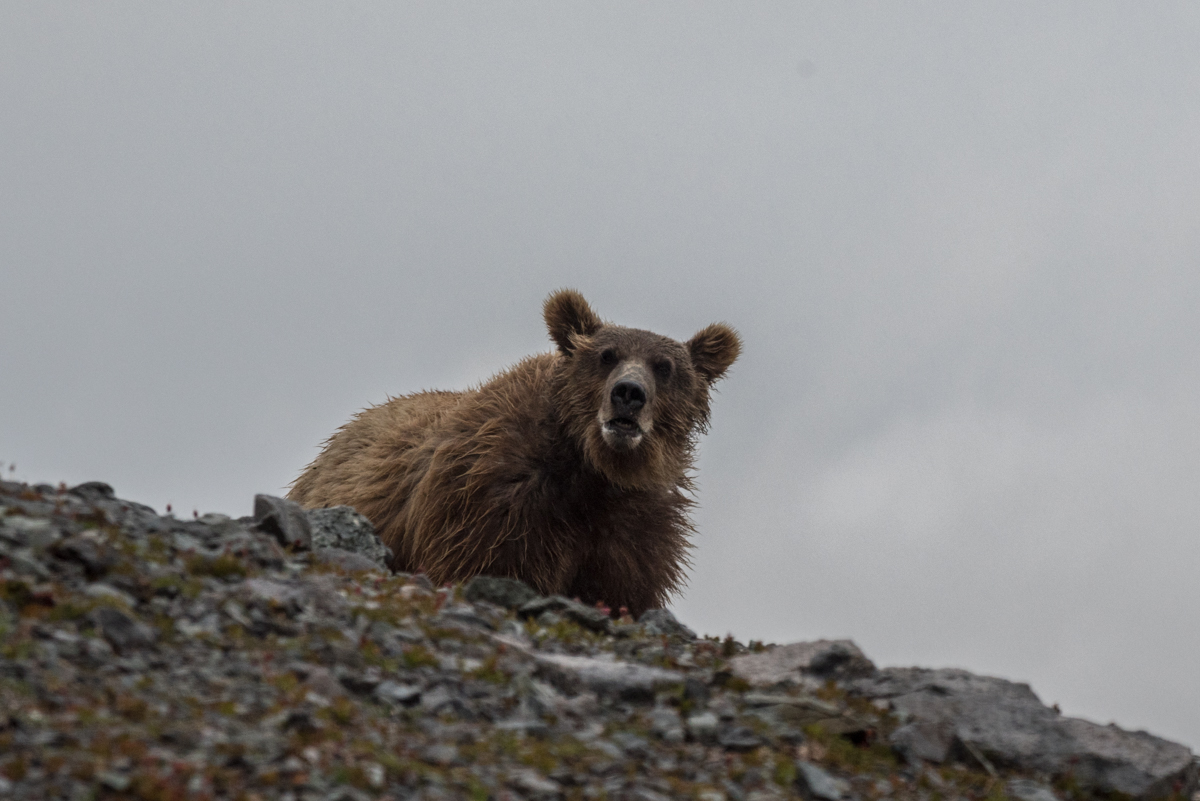 A bear peers over a rise towards a backcountry camp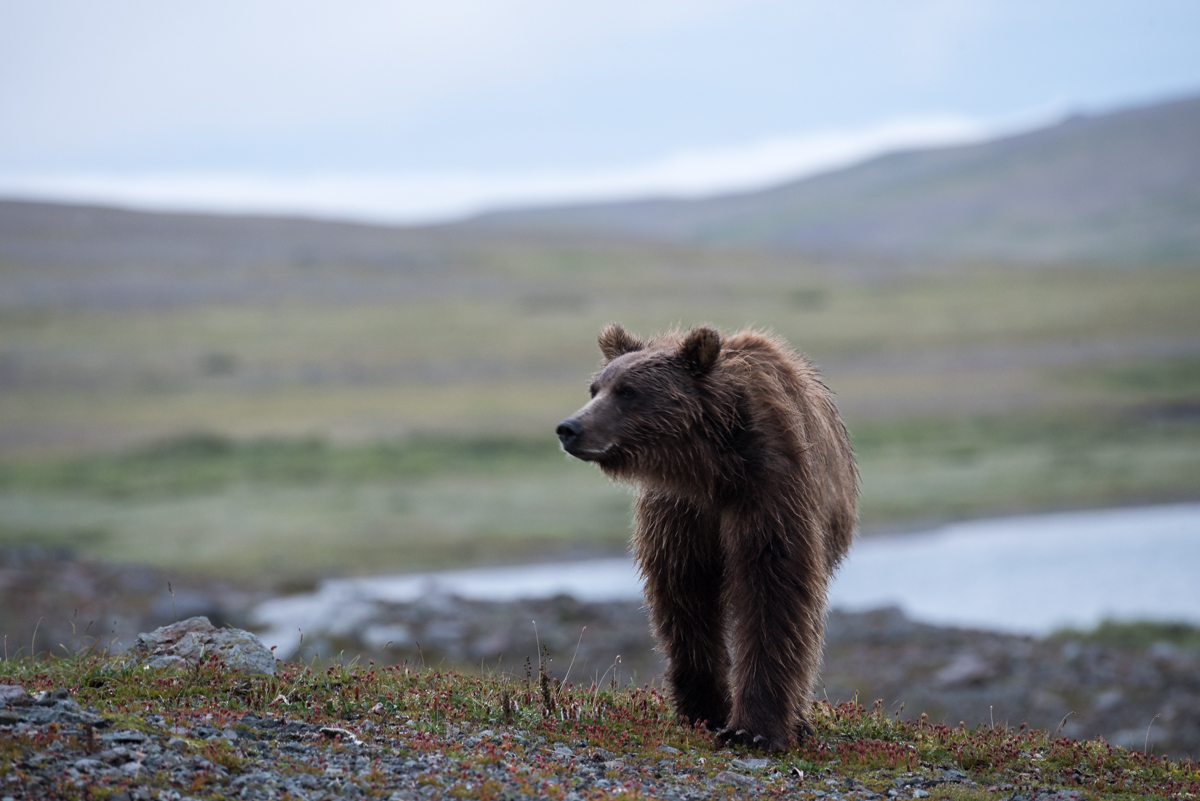 A brown bear in the Katmai backcountry
The land is amazingly beautiful, yet can quickly turn harsh and unforgiving. Being prepared for any and all conditions is imperative. One may spend a few days in a tent with lashing winds and rains, and then be rewarded for this patience with skies that open and panoramas that fill a heart with wonder.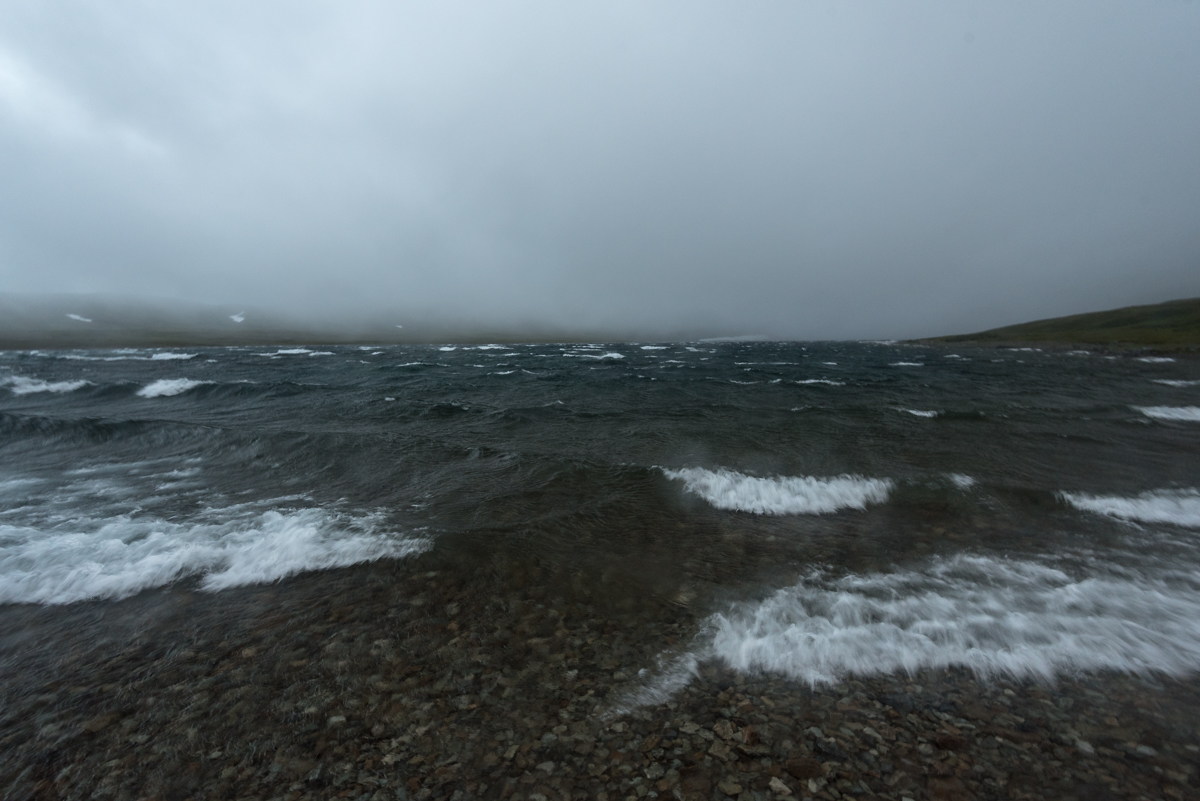 Strong winds whip up the waters of Mirror Lake in the Katmai Preserv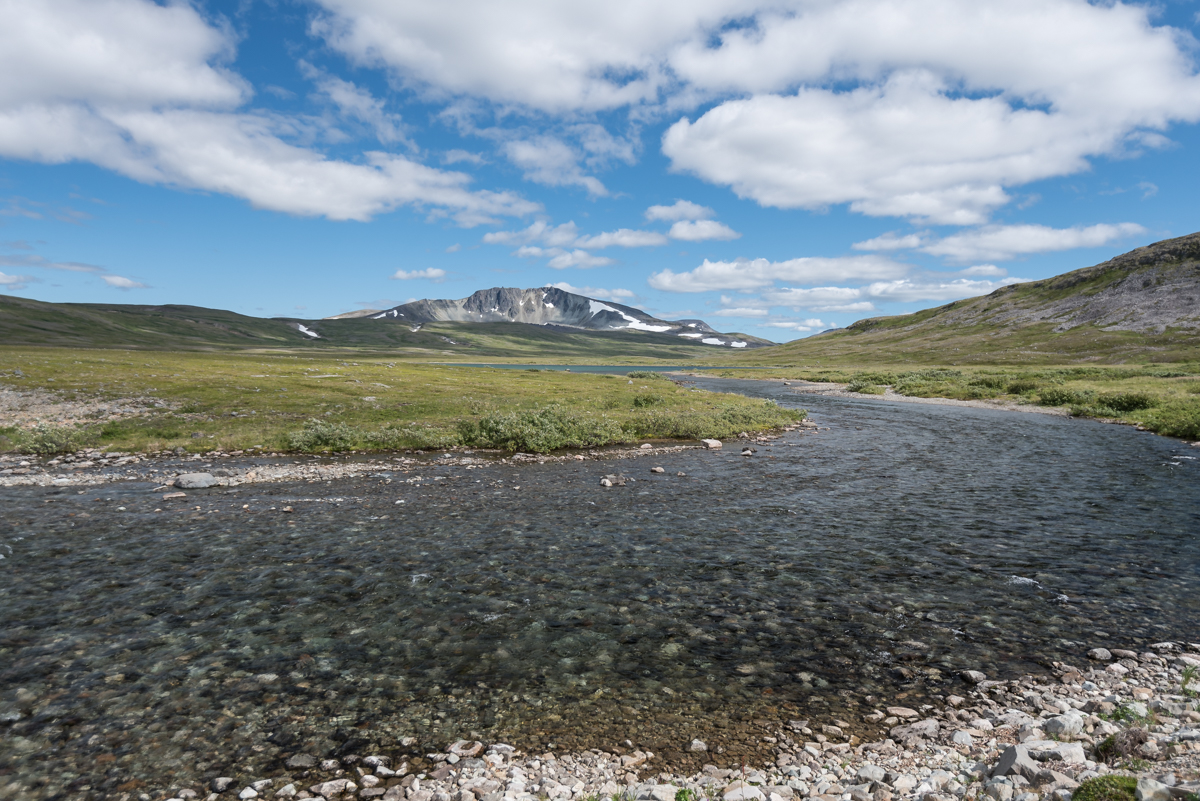 The Katmai backcountry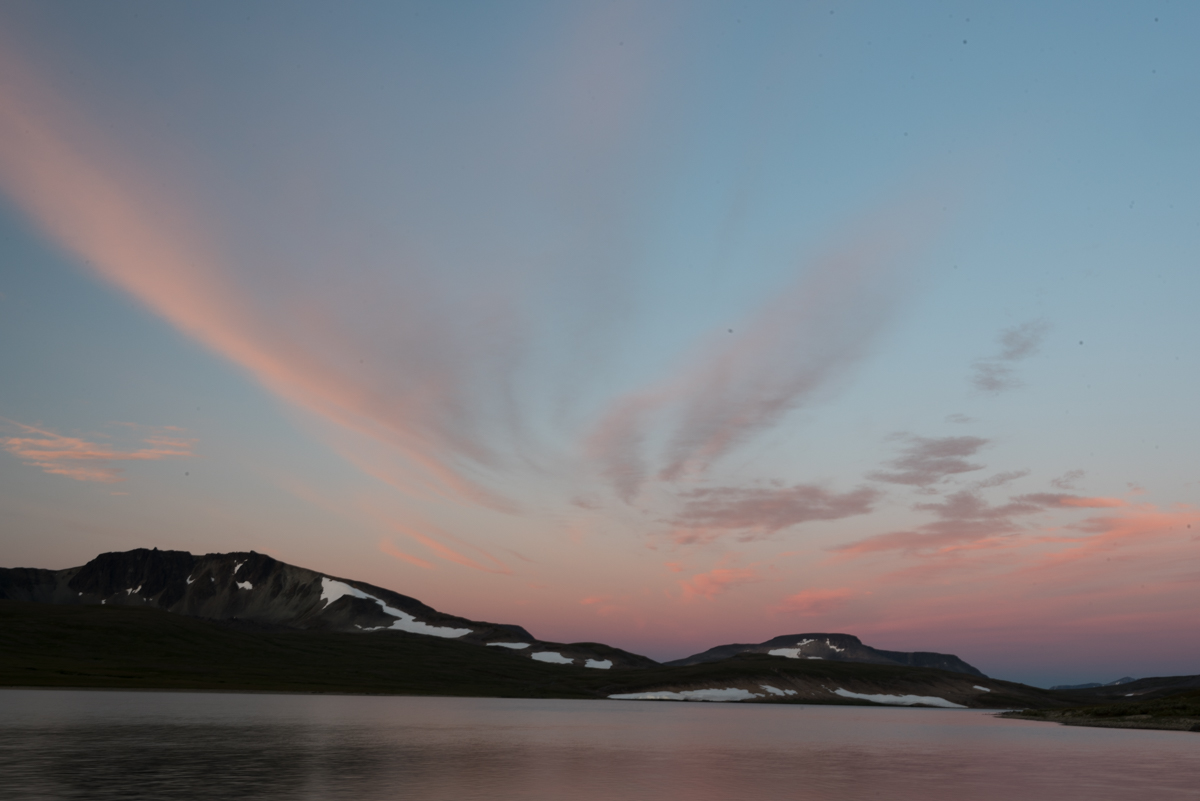 Evening Light, Mirror Lake
If you want to travel off the beaten path, in a place that will challenge your skills and reward you in like measure, then look no further than the Katmai backcountry.