What happened on Bearcam 2014?
435 Holly returned to Brooks River with one spring cub.
402's yearling cub get separated from his mother. He climbed a tree next to Brooks Lodge and stays there for 10 hours. Miraculously, mother and cub reunite later that evening.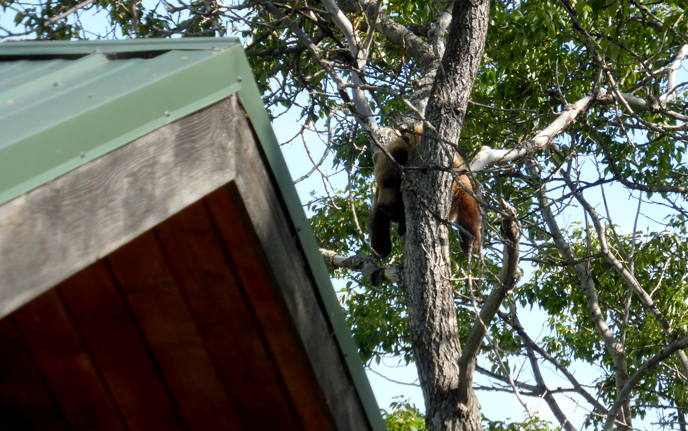 130 Tundra is found dead at the cut bank.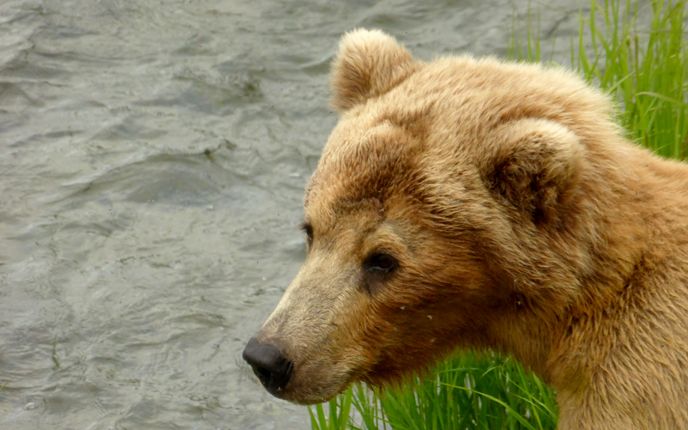 Two young bears, which closely resemble cubs from 409's 2012 litter, are spotted near the mouth of Brooks River. One is assigned #500. The other is not seen later in the season.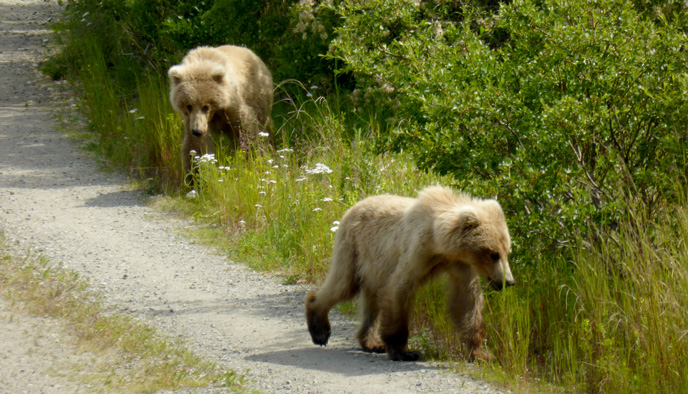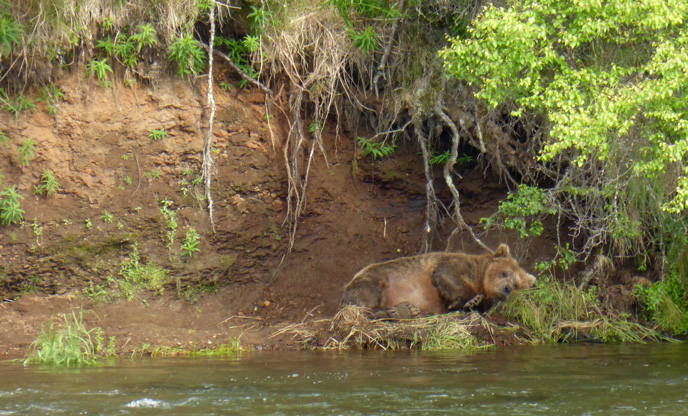 856 retains top spot in the bear hierarchy at Brooks Falls.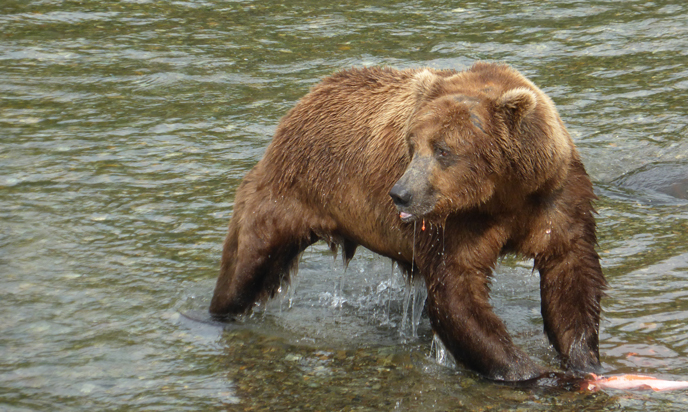 Infrared reveals bears at night.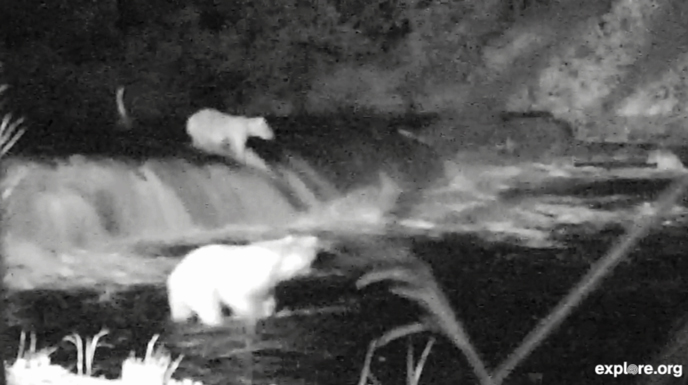 854 Divot arrives at Brooks River with two yearling cubs.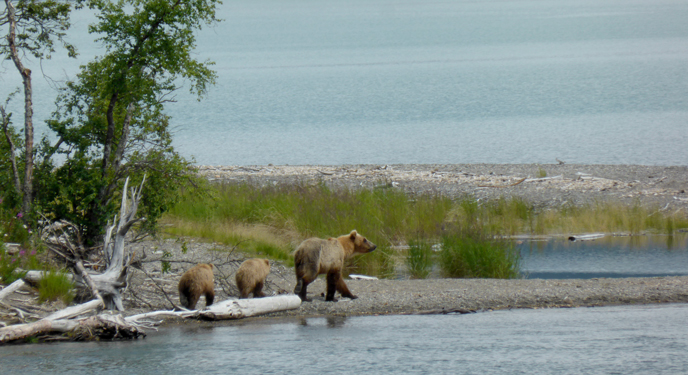 747 eats and eats and eats and eats…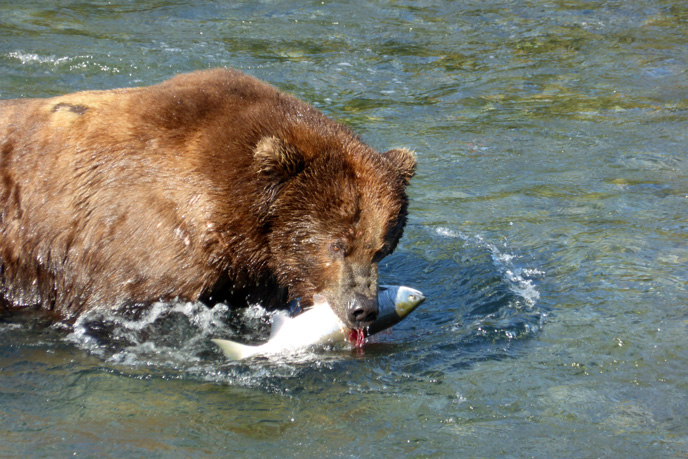 Bears mate near Brooks Falls.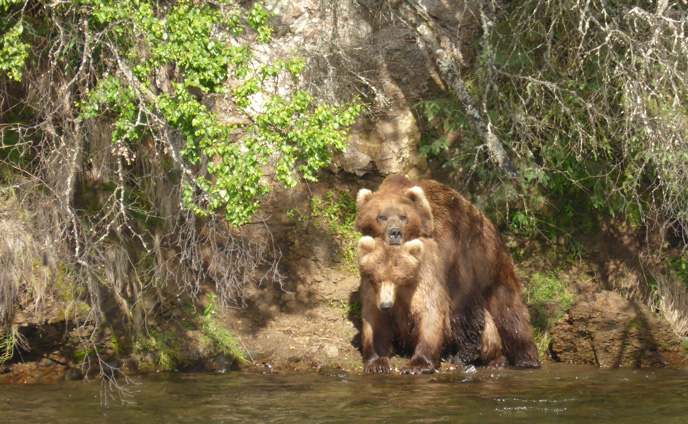 480 Otis continues to occupy the office.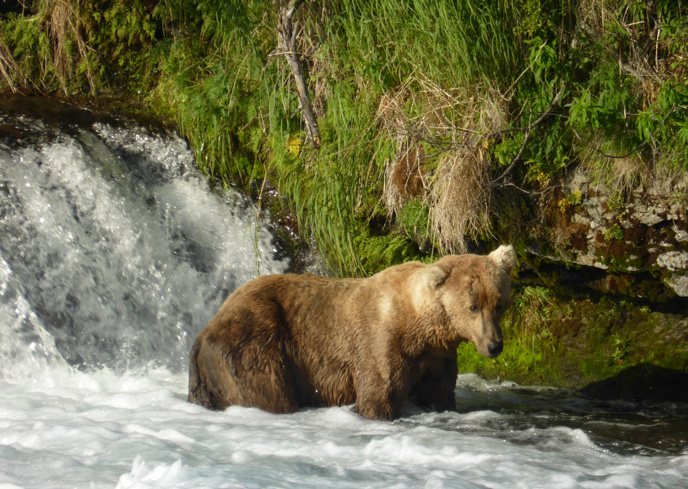 171 appears with two spring cubs—her first known litter.
402 abandons her yearling cub and becomes estrous. She mates with 856 eleven days later. 402's abandoned yearling runs a gauntlet of bears along Brooks River.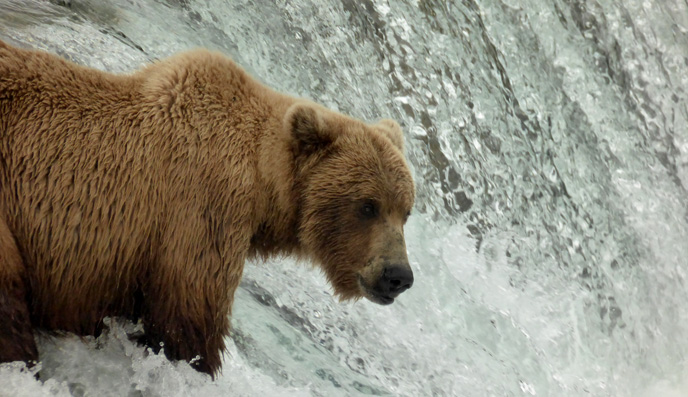 The underwater cam catches bears snorkeling.
Marvelous sunrises are spotted on Lower River cam.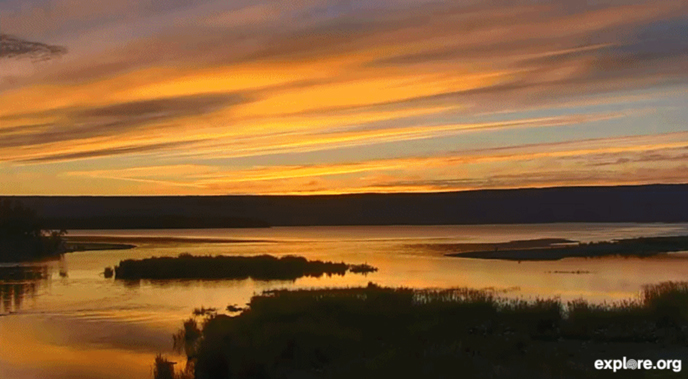 After a two week absence, 854 Divot appears at Brooks River with a wire snare tightly constricting her neck.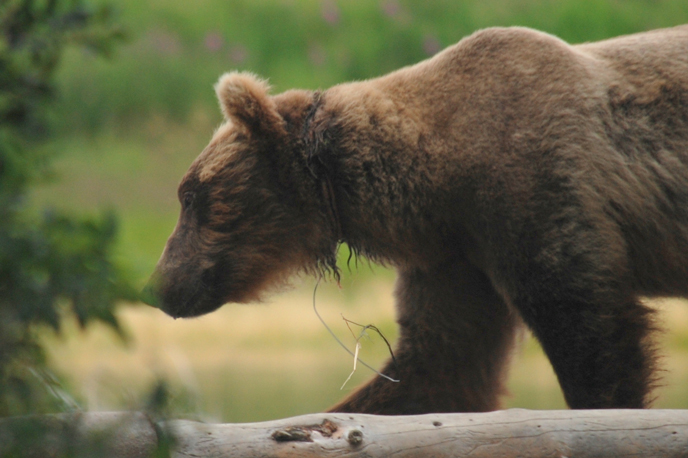 Rangers and biologists successfully remove the snare on 854 Divot.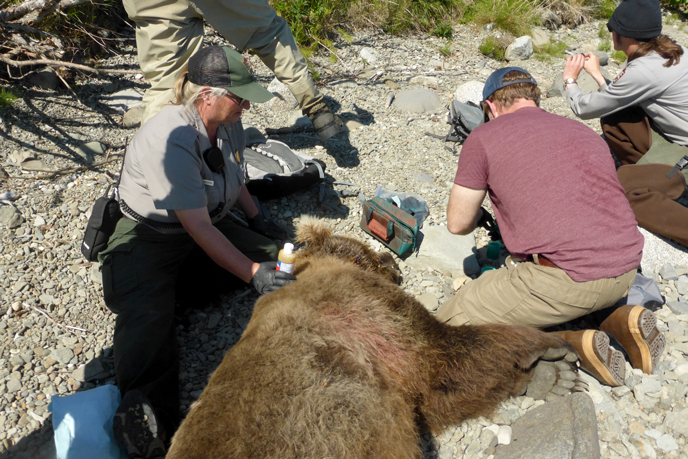 435 Holly adopts 402's abandoned yearling and even nurses it.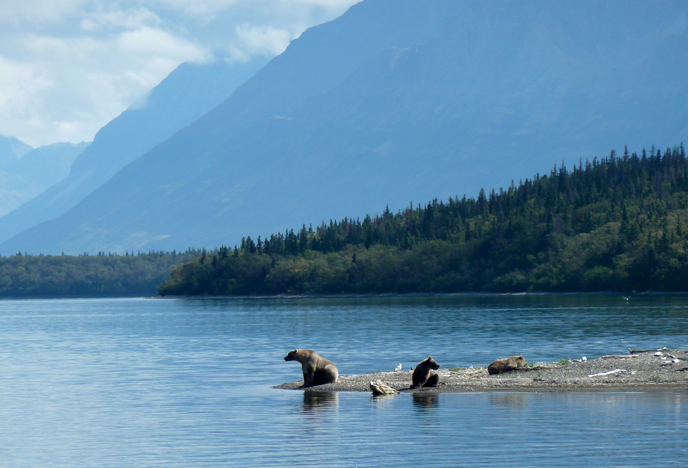 489 Ted does not return. August is a slow month for bears.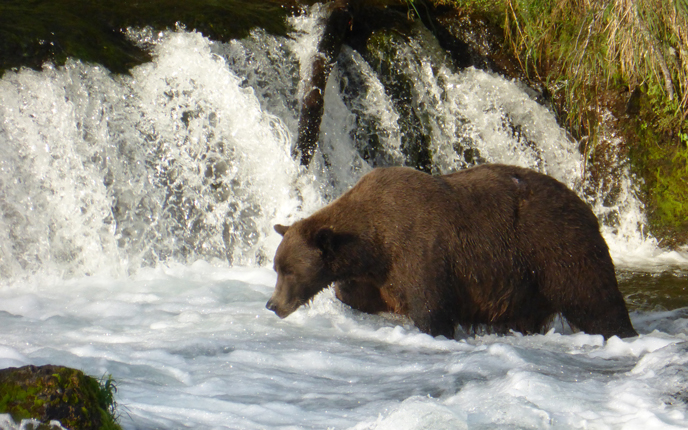 451 still limped.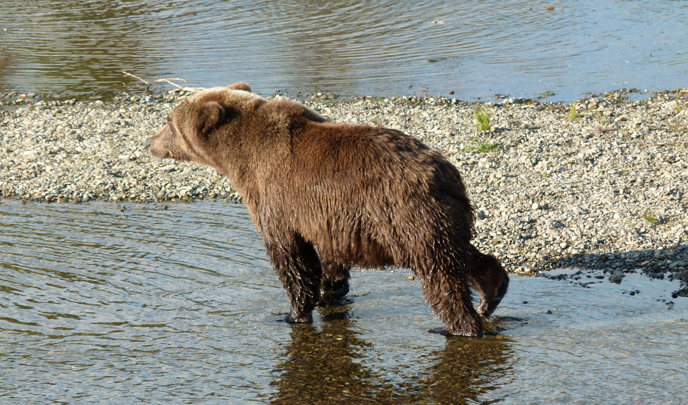 132 and 813 frequent the lower Brooks River, each with three spring cubs.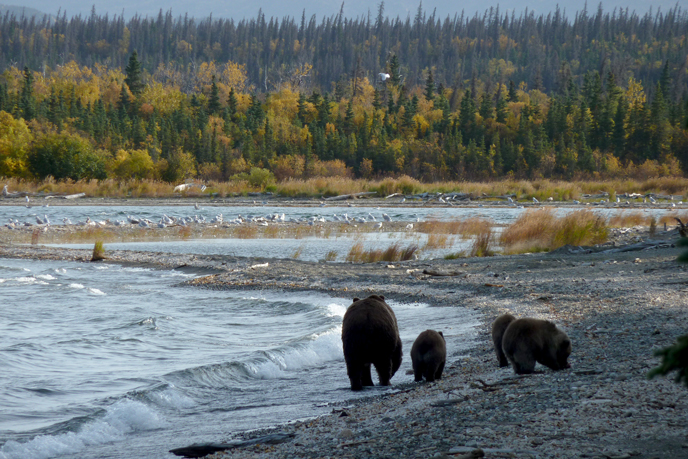 435 Holly's cubs were playful.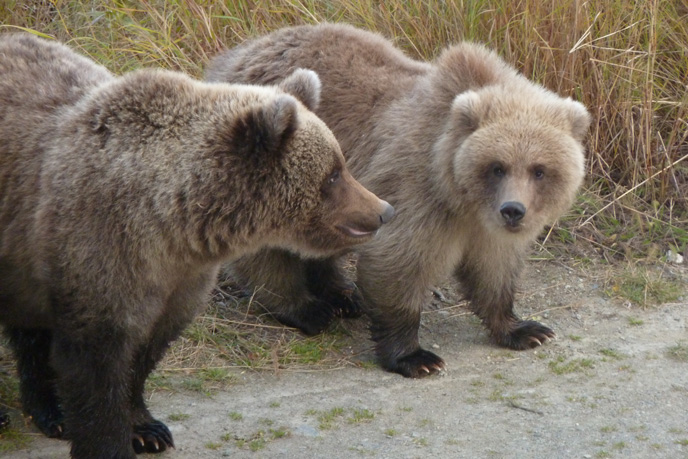 #Chunkamania runs wild. 32 Chunk and 89 Backpack engage in frequent bouts of play.
Adult females 402, 409, and 410 grow very, very fat.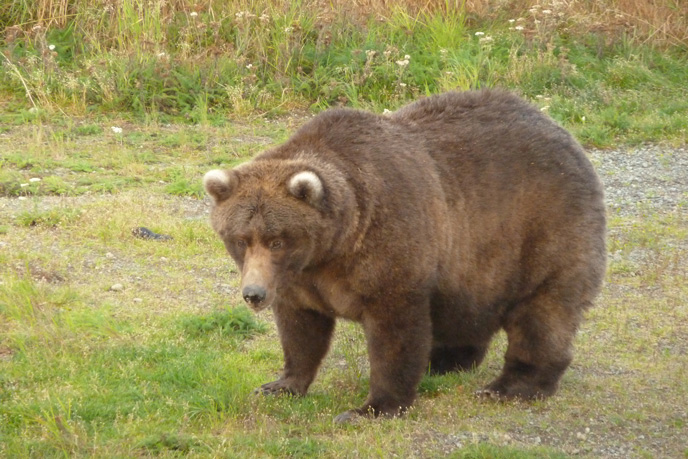 480 Otis is voted the winner of Fat Bear Tuesday.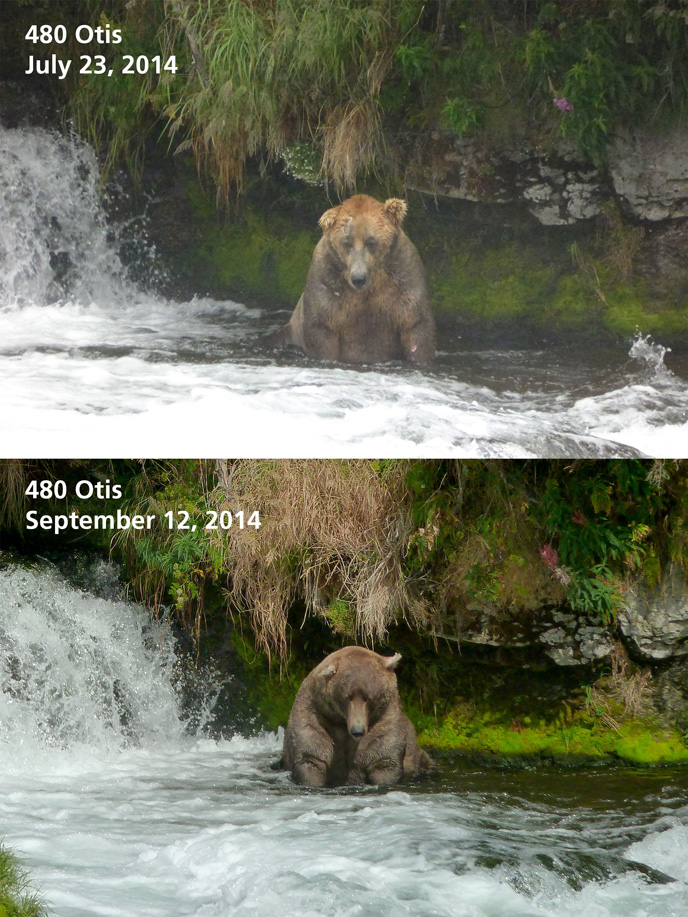 89 Backpack utilizes the comfort of granite.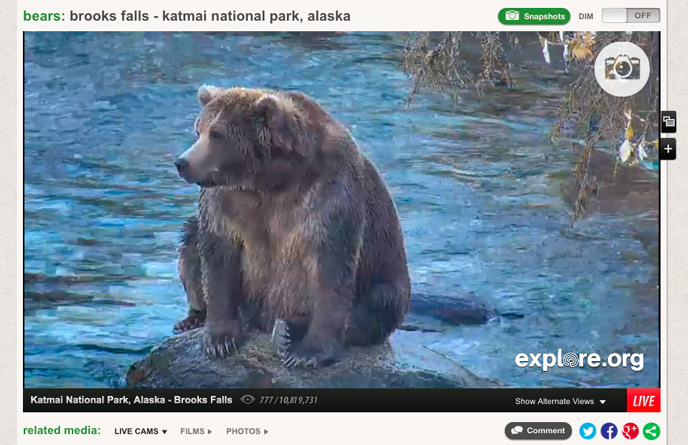 A wolf turns bearcam into wolfcam.
Rangers give one final live chat from the icy tundra of Dumpling Mountain.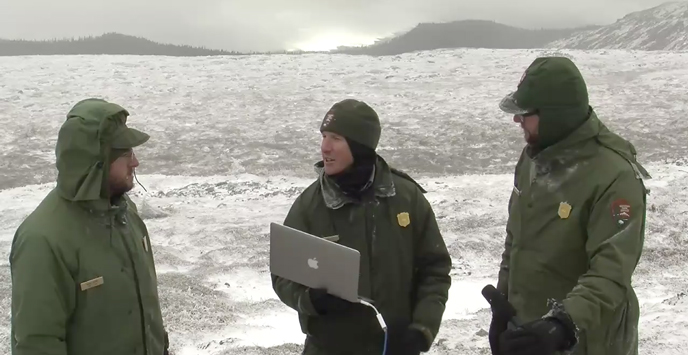 What will happen on Bearcam 2015? You'll have to tune in to find out. Don't miss a moment. Visit go.nps.gov/bearcam for more information.