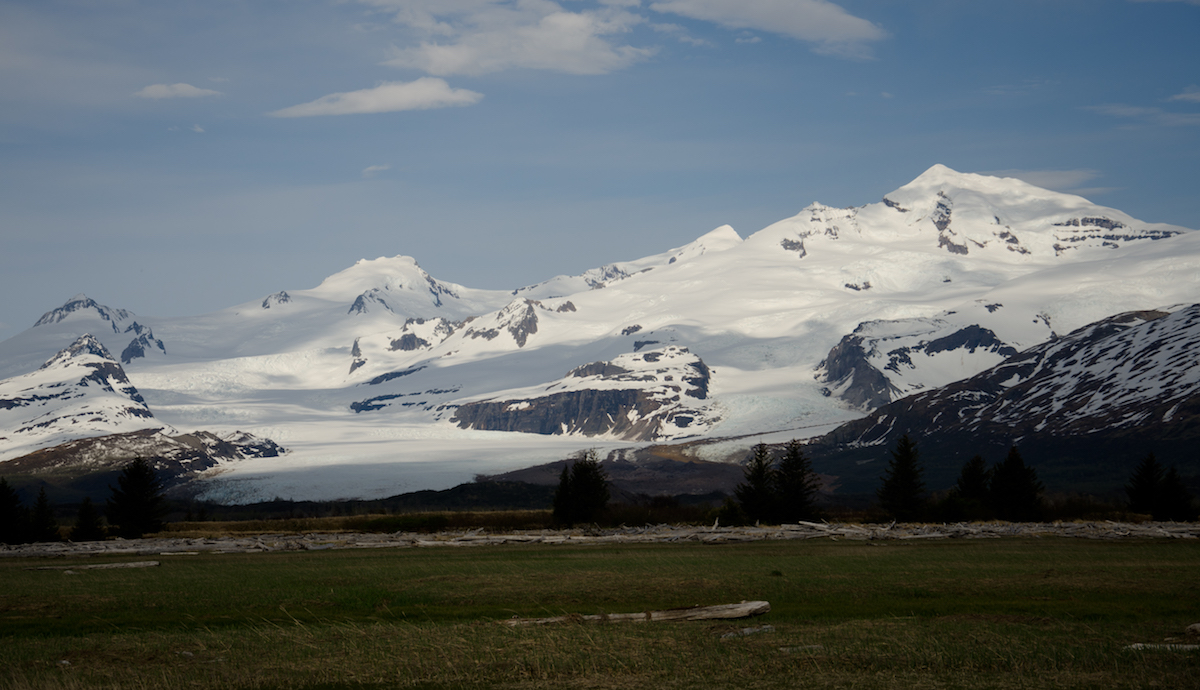 Spending time in national parks like Katmai can heighten your awareness of the awe-inspiring. NPS Photo

Why do you visit national parks? Is it to fill your National Park Service passport with stamps? Or is it to relax and connect with a more natural setting than the everyday?
According to the Environmental Protection Agency, the average American spends 90 percent of their day indoors. As a society, we are becoming less and less connected to wilderness and outdoor areas. These spaces help us feel more relax, be more mindful of our place in the ecosystem and find a sense of awe and wonder in the everyday. Without spending time outdoors and connecting to nature, we are running the risk of becoming an overworked, stressed and disorganized culture.
Katmai National Park and Preserve offers a unique wilderness experience for visitors. With only three maintained trails in the park, some of the closest wildlife encounters in the national park system, and a remote expanse that is disconnected from road and rail systems, Katmai preserves a natural environment that we do not see very often anymore. Here, connecting to nature comes easier. Visitors can be mindful of bear activity, the pouring rain, and the crackling fire outside in the campground.
Being mindful is a great way to enjoy your national park trip as well as simple happenings everyday. But, in our hectic and busy lives, it can be hard to be present and aware of surroundings amongst the chatter of the mind and the city. We can all be more mindful through quieting the mind and body, and focusing awareness and attention on the environment we are in, with all of our senses.
As I am out and about on my ranger patrols, I often think about bears' strong sense of smell. When you see them curiously stand on hind legs, they are getting a better vantage point for smelling the area. I try to strengthen my own senses by isolating them and observing different unique items in the ecosystem. When I am on the beach, I pick up pieces of pumice, unique rocks that came from the 1912 Novarupta eruption, which created the Valley of 10,000 Smokes and sparked the protection of Katmai. I feel the porousness of the rock and often smell them to activate other senses.
Mindfulness and connections to nature do not have to happen in a seamless manner. We can be mindful in a home garden or a city park. All we have to do is make sure the chatter doesn't take over. Mindfulness can increase our awareness of the land. It can also help reduce stress, increase physical activity, enhance our cognitive abilities and improve our creativity and problem solving.
Through being more mindful we can find a sense of wonderment, be more inspired and get more out of our lives. National parks offer a great environment, one of the most ideal spaces we have in our country, to be present in the moment and connect with nature.
Nature and people belong together and mindfulness can help connect us and the future generations to these precious landscapes of the National Park Service.