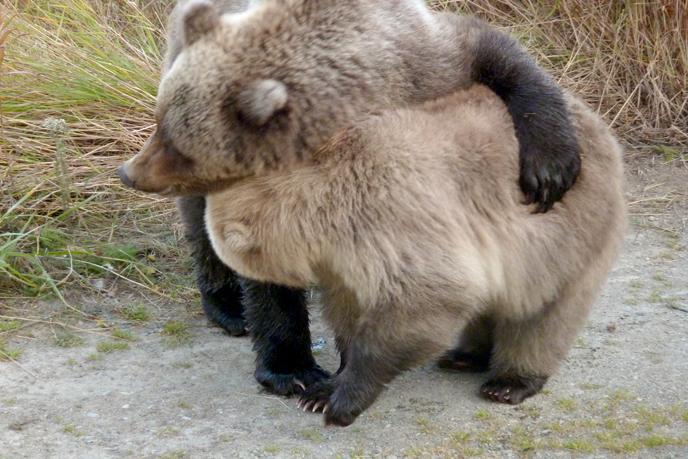 If the bearcams are down, give your favorite buddy a hug and tell them it will be okay. NPS/M. Fitz.
As you may know the bearcam feeds have been offline much of the time over the past week. The tech staff at explore.org has had difficulty connecting to the bearcam feeds. This is completely separate from a planned transition from Ustream to Youtube. Explore's staff is working hard to find the source of the problem and correct it.
Explore.org is currently transitioning the bearcam channels from Ustream to Youtube. Since Youtube has higher bandwidth requirements, in the near future less cameras will stream online. Our old nemesis bandwidth has reared its ugly head once again. This winter, available bandwidth may only permit two bearcam feeds to stream. Next year, explore.org is planning on correcting this issue and providing a multicam experience from Brooks Camp.
We thank everyone for their patience, but please remember even when we (rangers and explore.org's staff) believe we have adequately planned to keep the cams running and online, something unforeseen gives us hiccups.
For more information about the webcams, please visit Katmai's webcam page.