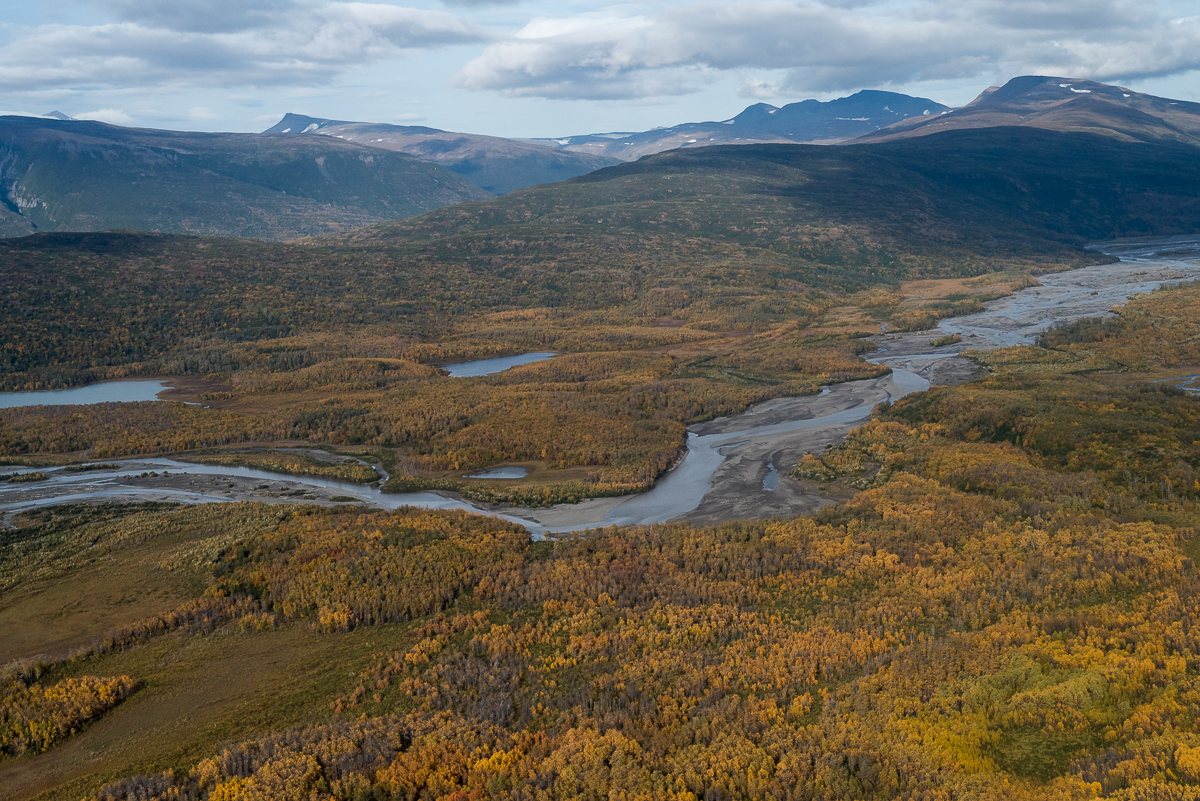 Autumn Colors adorn the tundra in an aerial view - All Photos NPS/Russ Taylor

How beautifully leaves grow old. How full of light and color are their last days. –John Burroughs
 
As Autumn arrives we see a subtle change in light, the angle with which it cuts across the landscape. The nights are often clear and chilled. Migrant birds such as the sandhill crane fly overhead, moving south. The leaves change, turning golden.
 
As the earth tilts on its axis, the sun will, on the Autumnal Equinox (this year on September 22nd), set due East and due West. Only two times in a year do the earth and sun achieve such balance.
 
When the days become shorter, animals in high latitudes experience biological changes. The bears enter a time called hyperphagia, when they will eat voraciously, gaining weight for the long winter hibernation.
 
Humans too experience changes. When the days shorten and temperatures cool, we spend less time in sunshine, therefore absorbing less vitamin D which in turn reduces fat breakdown and triggers fat storage. Perhaps we and the bears are more kindred than imagined.
 
A few days after, the Harvest Moon will arise, the golden leaves will dry, and Katmai National Park & Preserve will grow quiet.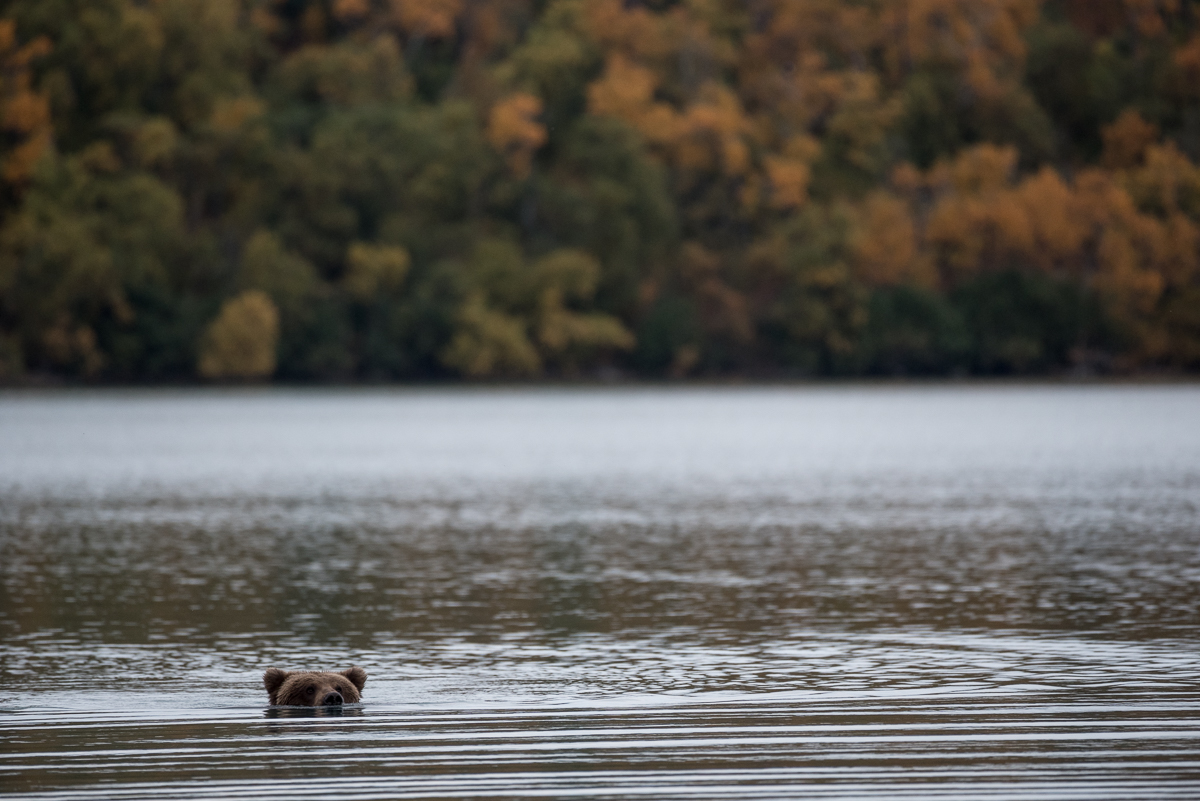 Autumn Bear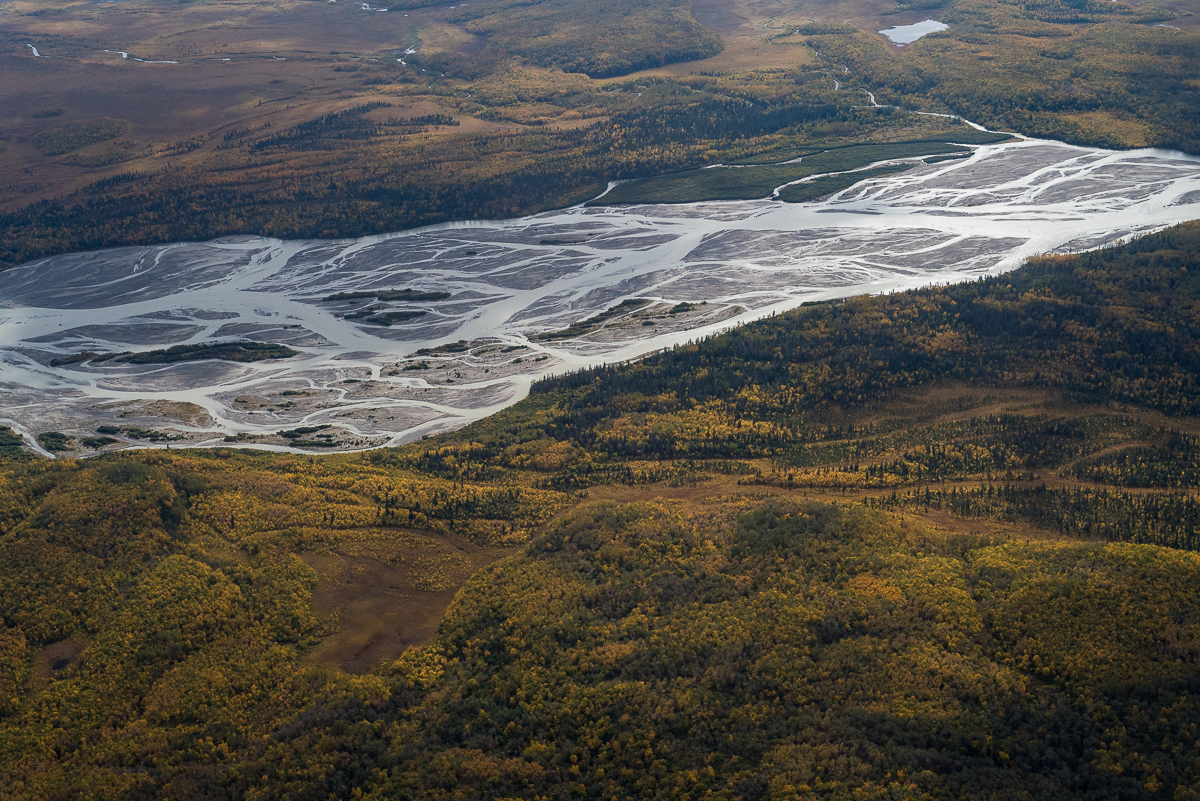 The Braided Savonoski River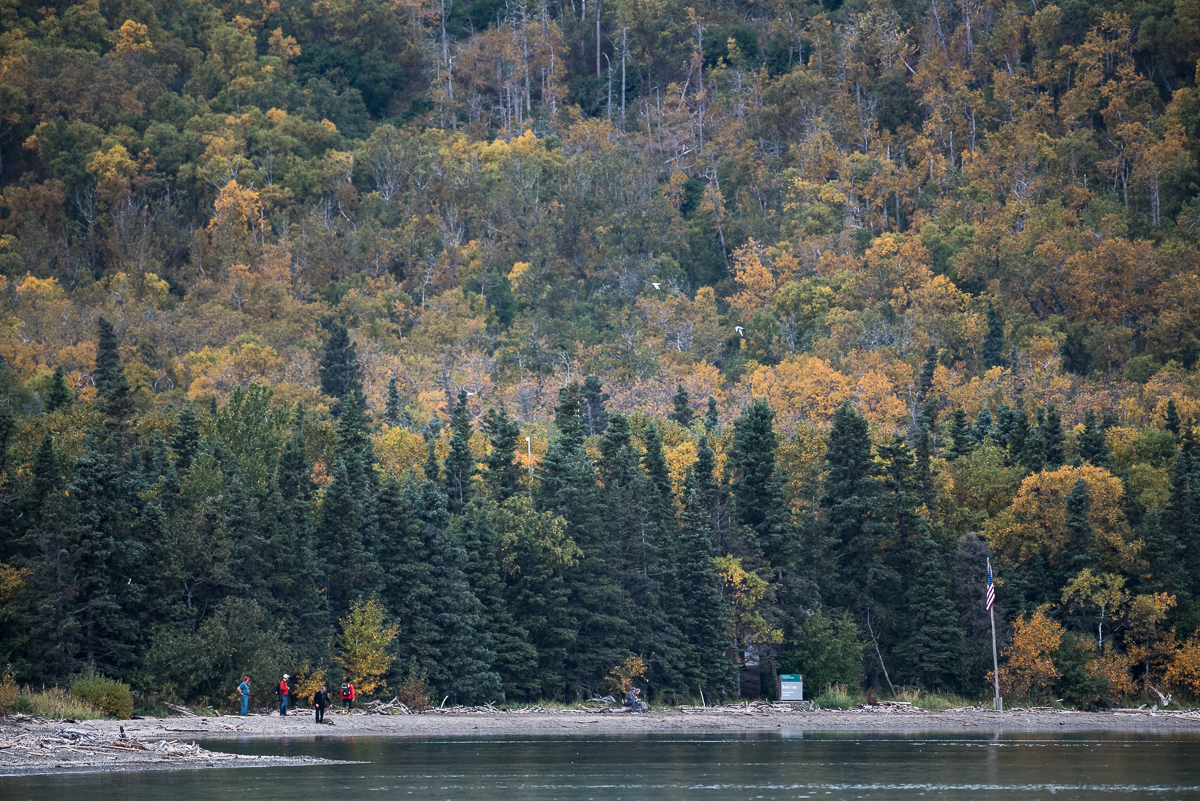 Brooks Camp in Fall Color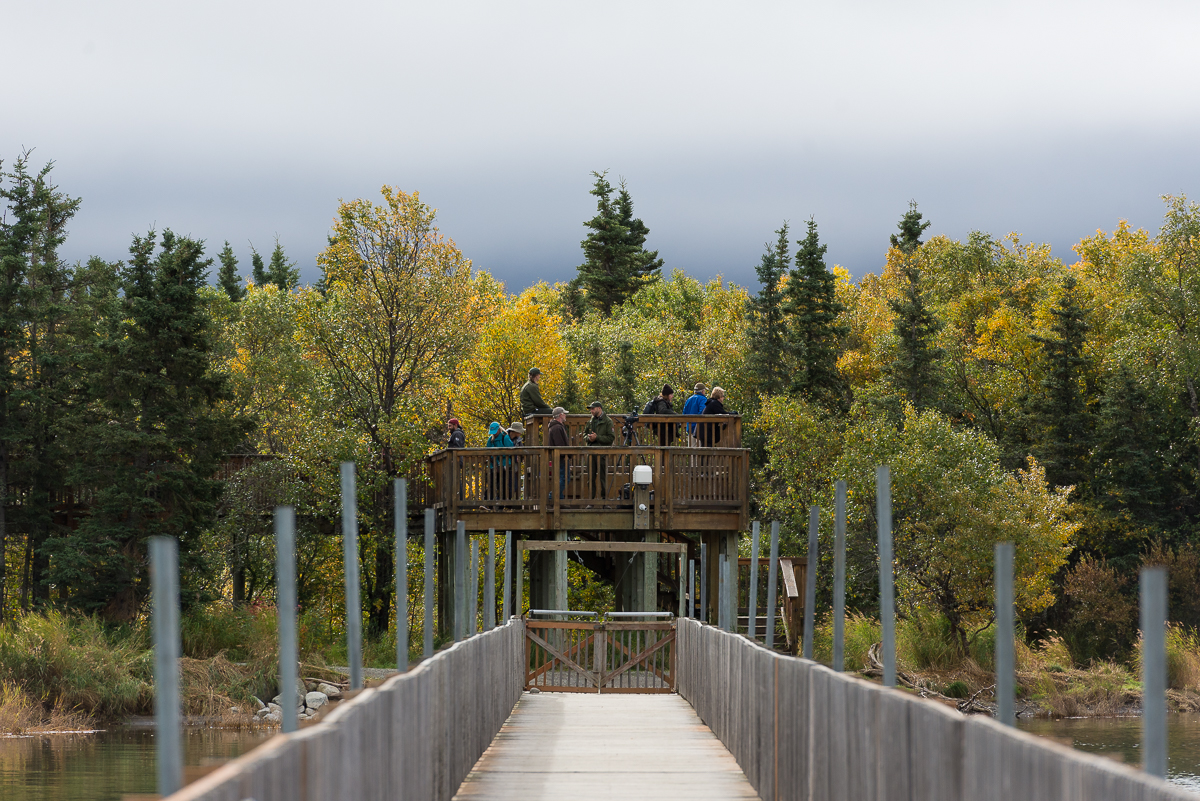 Platform on the Lower River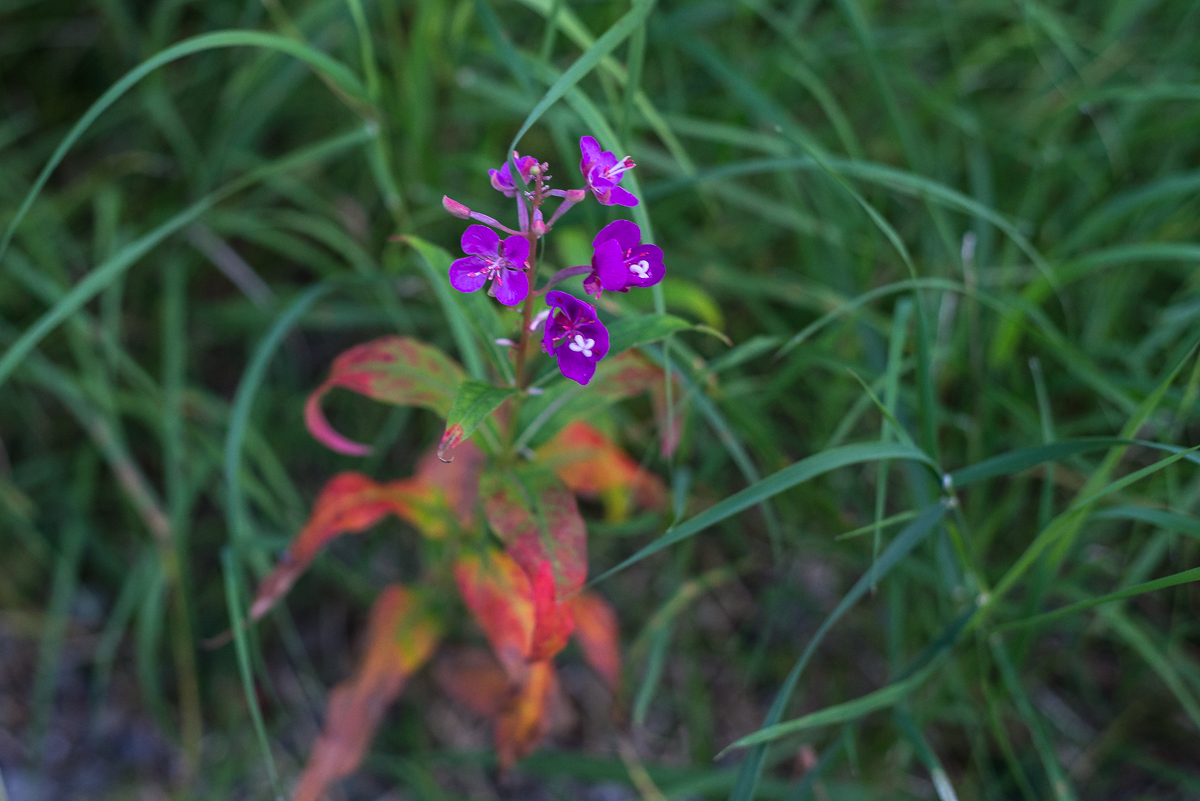 Fireweed in Fall Adornment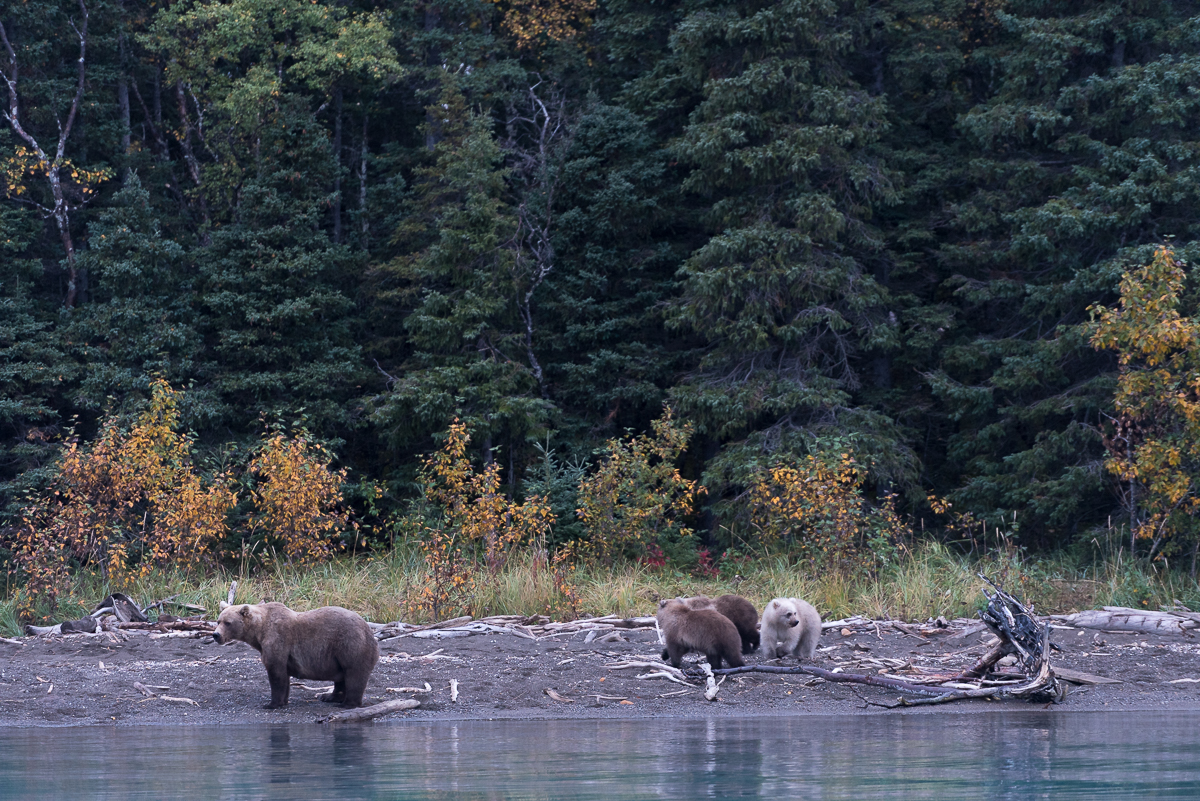 Bear 482 and Cubs, Autumn 2018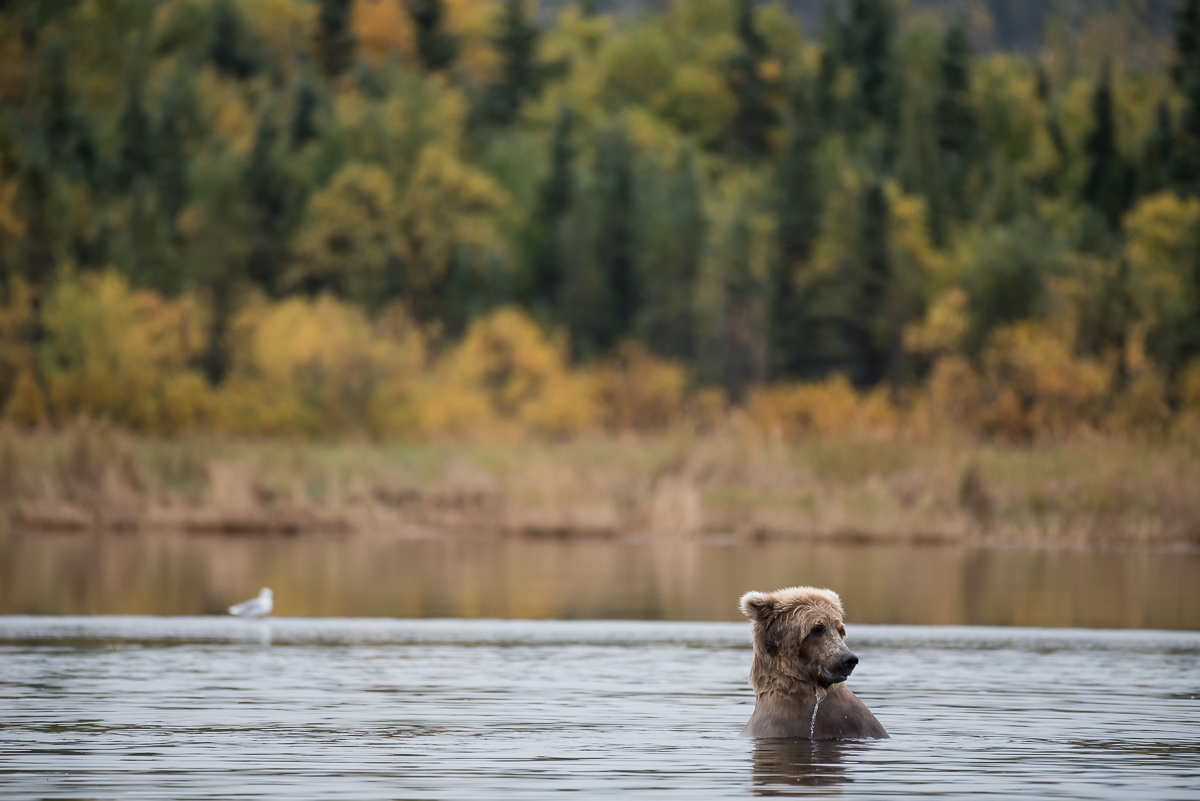 Fishing Bear, Autumn