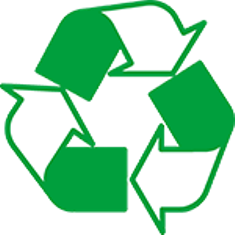 Kalaupapa Sustainability Program
Until as recently as June 2010, waste produced at Kalaupapa was dumped into an onsite landfill. When the landfill closed in 2010 all waste began to be flown off the peninsula or shipped out on the annual barge. The National Park Service, in expectation of this situation, established the Kalaupapa Recycling and Compost Program. The program has been running for the past three years and has improved greatly since its inception to a point where all residents and workers in Kalaupapa are involved.
The purpose of the project is to improve the handling and disposal of solid waste at Kalaupapa NHP, including developing and encouraging appropriate alternatives to the landfills, such as recycling and composting. The outcome is an integrated solid waste management system that results in minimal impacts to the land, water, and people of Kalaupapa. Kalaupapa NHP's "Green Team" is an interdisciplinary group of five employees: Arthur Ainoa, Joseph Kahee, Ryan Mahiai, Brennan Lee-Namakaeha, and Pa'oneakai Lee-Namakaeha. The Team is committed to resource stewardship through proper waste disposal management including hazardous waste disposal, organic gardening and composting, recycling, reusable and sustainable practices.
The principles of the Sustainability Program include: provide a safe and sanitary method for collection, productive reuse and disposal of solid; minimizing the quantity of solid waste created and maximizing recovery through recycling and composting; processing trash to reduce hazards; and preparing for transportation to off-site disposal. Kalaupapa is in a difficult environment for solid waste management. There are numerous challenges to implementing an effective solid waste program in a remote tropical location, lacking staff resources. Kalaupapa NHP is isolated from the rest of Molokai and no roads exist to connect it with other parts of the island. Despite this, Kalaupapa personnel have been performing their solid waste management duties superbly, developing and implementing several new waste streams into their program.