Dr. Walter Franklin Fundenberg (1827-1908)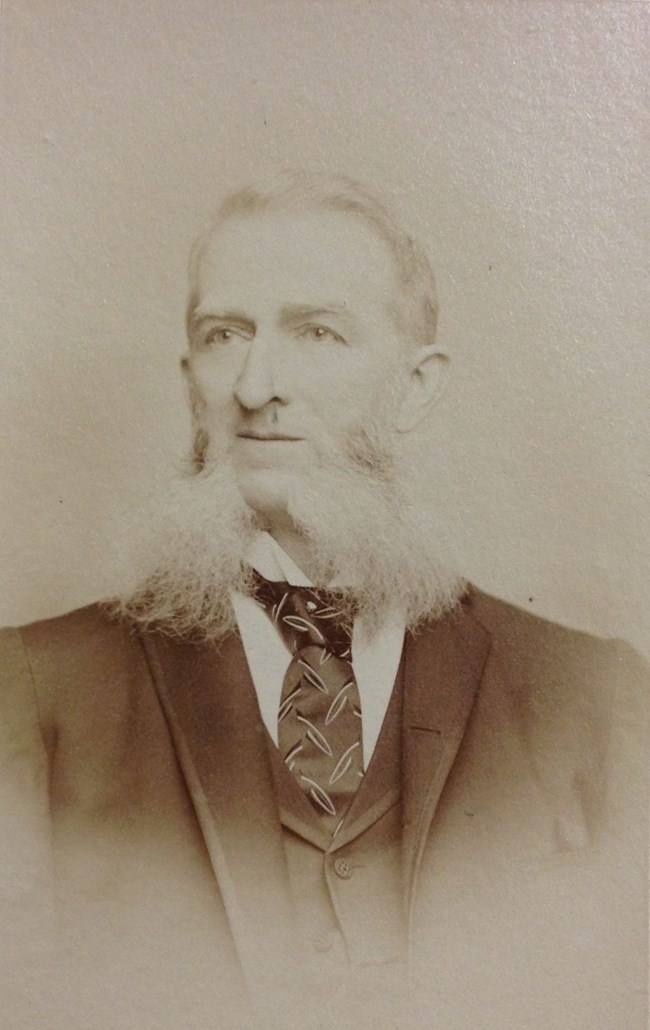 Walter Franklin Fundenberg was born in Lewistown, MD, on November 26, 1827, son of Daniel and Rebecca (Fahnestock) Fundenberg. He attended school in Marlyand and also the Baltimore Medical College. Here, he earned a medical degree, though he decided to become a dentist. During the Crimean War, he was appointed a surgeon in the French Army, but the war ended before he could set foot on the battlefield.
He returned to Wheeling, Virginia [now West Virginia], then to Pittsburgh where he became both a leading citizen and member of his profession. In 1861, he resigned from private practice to serve in the Civil War as a surgeon, first with the 136th and later the 176th Pennsylvania Volunteer Infantry. Ill health forced him to resign from the army. Upon his return from the war, he spent six years on his Maryland farm, then returned to private dental practice in Pittsburgh.
He was only the second graduate student in Pittsburgh and organized the Dental Association of Allegheny County in 1852. Additionally, he was a member of the American Medical Association and Allegheny County medical societies. He was also a member of American, state, and county dental associations.
On October 4, 1855, he married Eliza "Liddie" Cox, who died sometime before 1880. The Fundenberg's had four children: Walter Hullihen Fundenberg, D.D., who later became a dentist; E.C. Fundenberg, Kate Fundenberg, and Charles Fundenberg.
His second wife was named Mary.
Dr. Fundenberg died in Atlantic City, NJ, on November 23, 1908, and is buried at Homewood Cemetery, Pittsburgh, PA.
Last updated: February 5, 2021