George W. Jope (1834-1887)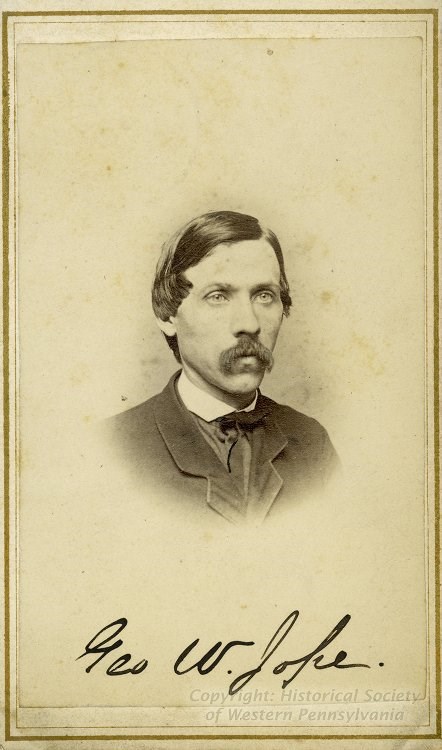 The name George W. Jope appears in the South Fork Fishing and Hunting Club, Guest Register, 1886.
The following is from the University of Pittsburgh:

"George W. Jope worked for Lyon, Shorb & Company, also known as the Sligo Iron Works of Pittsburgh. The 1859-60 Directory of Pittsburgh and Allegheny cities lists a George W. Jope, bookkeeper, residing on the corner of Clark and Logan Streets. The Sligo Iron Works was located on the south side of the Monongahela River opposite Pittsburgh's Market Street. In 1826 the Sligo mill employed 30 men and produced bar, boiler, nail, and sheet iron valued at $99,000 per year. In 1879 the company employed 250 men and possessed 25 puddling furnaces, 10 heating furnaces, eight steam engines with 14 boilers in four separate batteries, and three steam hammers. The mill at this time was known for manufacturing flanged boiler heads and flue holes using specially designed machinery."
Last updated: February 8, 2021