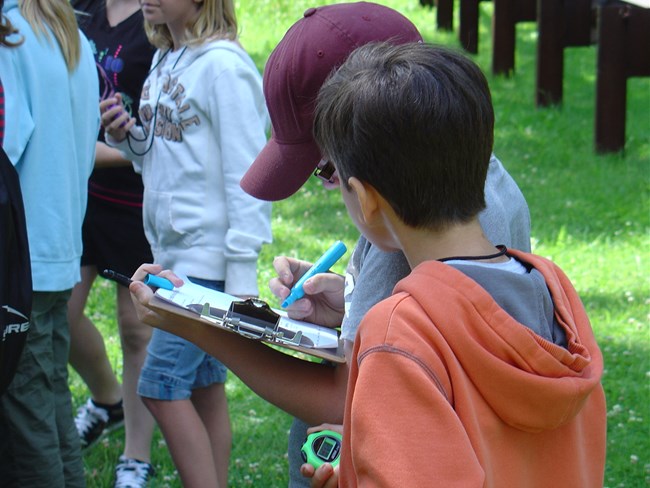 Field trips offer your students the unique opportunity to tour the Johnstown Flood National Memorial Visitor Center, the historic South Fork Fishing and Hunting Club Clubhouse, and to hike through the remains of the South Fork Dam. At the Visitor Center, students can watch our epic, 35-minute film "Black Friday," and tour through two floors of exhibits. At the Clubhouse, student will be met by a costumed park ranger who will perform the interactive play, "An Interview with Colonel Unger," where students get to participate by asking Col. Unger some revealing questions about May 31, 1889 and the Johnstown Flood. At the South Fork Dam remnants, a Park Ranger will lead your students on a short hike through the breach of the dam, where students will learn about the dam, its massive failure, and the impact that all that water had on the valley down below.

Check out the Teacher Activity Guide to learn about offerings that include a visit to both the Johnstown Flood National Memorial and Johnstown Area Heritage Association heritage sites!
Programs are completely free for students, teachers, and chaperones. Teachers should plan about 2 ½hours total for the program. The visitor center portion of the field trip is entirely wheelchair accessible. Portions of the program are outside, so students and teachers are reminded to dress appropriately. There is a picnic area available for school groups. Please contact the Chief of Interpretation at (814) 886-6170 to schedule a field trip.