A Life of Conservation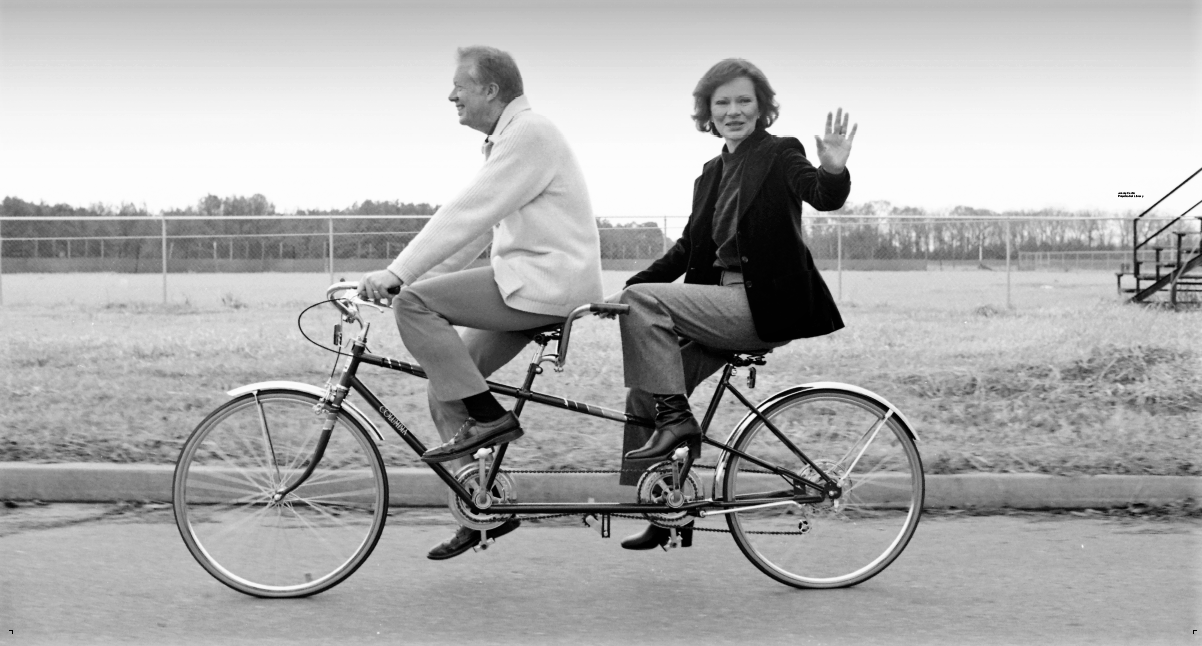 Jimmy and Rosalynn Carter have strong ties with conservation efforts. Their efforts before during and after his presidency have helped protect over 100 million acres of land, create numerous state, historic and national parks, as well as to help endangered species such as the Whooping Crane.
We continue to see the impacts that they have left across the nation, whether right here in Georgia, or on the peaks of the Brooks Range in Alaska.
Founded in 1967, The Georgia Conservancy, which President Carter was a charter member of, has helped protect numerous sites within Georgia including:
In 1972, Governor Carter reorganized the state government of Georgia and established the Georgia Department of Natural Resources.
In 1973, as Governor of Georgia, Jimmy Carter vetoed the construction of a dam on the Flint River at Sprewell Bluff. The Flint River maintains to this day an unimpeded flow for over 200 miles. Only 40 rivers in the United States can claim this status.
With the Heritage Act of 1975, Governor Carter established the Georgia Heritage Land Trust to purchase and preserve unique lands.
The Surface Mining Control and Reclamation Act (SCMRA) of 1977 prohibited surface coal mining within the boundaries of any National Park Service unit. It also allows the NPS to become a joint permitting agency if a surface coal mine is proprosed near a park boundary and there is reason to believe that the operation will affect park resources.
In 1977 President Carter Commissioned The Global 2000 Report, which was a report to study the changes that could occur in the global population, resources, and enivornment by the end of the century.
The Endangered Wilderness Act of 1978 designated 10 new wilderness areas with National Forests in the Western United States including:
The passing of the Alaska National Interest Lands Conservation Act (ANILCA) of 1980 during the Carter presidency protected more than 100 million acres in Alaska. This act created 13 national parks, 16 wildlife refuges, 2 national forests, 2 national monuments, 2 conservation areas, and 26 wild and scenic rivers. Some of the parks created by this act include:
The creation of the Rosalynn Carter Butterfly Trail has helped restore some of the natural areas that pollinators, such as the endangered Monarch Butterfly, need to survive. The Jimmy Carter National Historical Park is part of this trail having gardens at various parts of the park!
Jimmy and Rosalynn Carter supported Operation Migration, which was a method of using ultralight aircraft to teach migration to captive bred birds, including the once endangered Canada Goose, as well as the endangered Whooping Crane.
Their hobby of birdwatching also led them to participate in the North American Breeding Bird Survey Route, which runs near Plains and Americus, GA.
Post-presidency in 2017, Jimmy Carter constructed a solar farm that has over 3800 solar panels and powers about half the town of Plains, GA.
Last updated: May 1, 2023