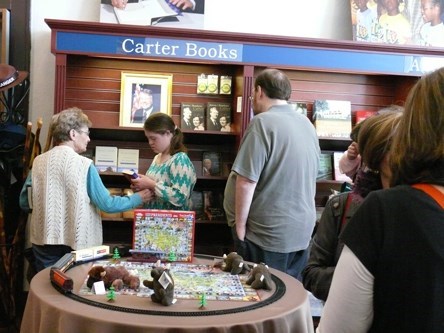 The Jimmy Carter National Historic Site bookstore is operated by Eastern National. Please visit the park's bookstore in the Plains High School Museum and Visitor Center at 300 North Bond Street in Plains or view items that can be purchased in the bookstore online by using this
link.
Eastern National is a nonprofit organization that provides quality educational products and services to the visitors to America's national parks and other public trusts. Eastern National currently operates educational retail outlets in 30 states from Maine to the Caribbean. Eastern National offers quality educational materials and services to park visitors and the general public at reasonable prices and aids the National Park Service with the income derived from these activities.
All of the products, programs, and publications offered to visitors have a strong educational value and assist the educational programs of the National Park Service.
Bookstore Manager
(229) 824-4104 ext. 401