Prairie Acadian Cultural Center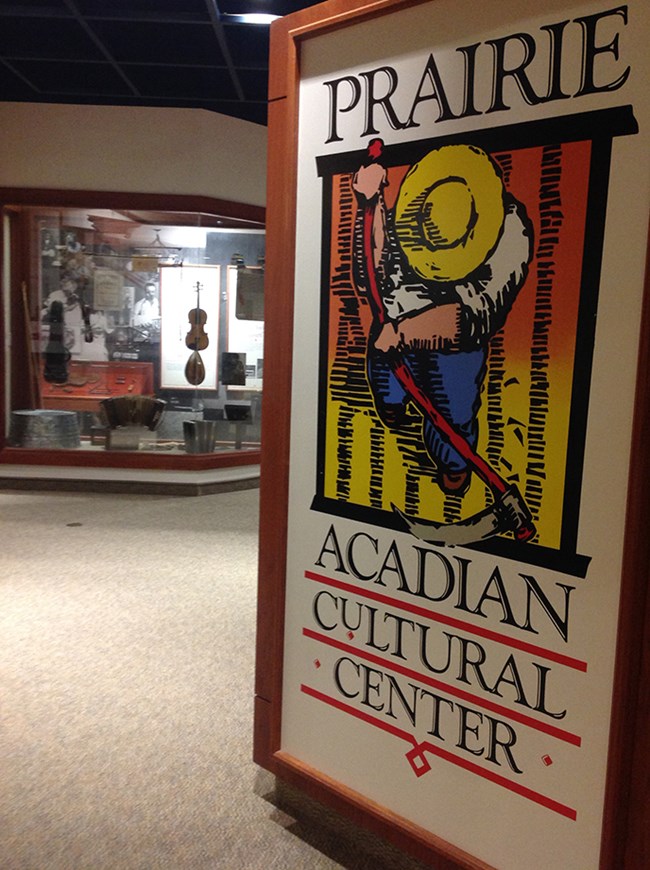 Prairie Acadian
Cultural Center
250 Park Ave.
Eunice, LA 70535
337-457-8499


This visitor center is currently closed. Listed programs occur offsite.

WHAT'S HAPPENING
Rendezvous on 2nd Jean Lafitte National Historical Park and Preserve hosts local musicians in downtown Eunice. Come listen and dance to Cajun music, dress for the weather, and enjoy a live performance! Third Saturday of the month. 2nd St. between Walnut Ave. and Park Ave. Free.
Be sure to check our Current Conditions page for the latest updates.
Waltz on in to the Prairie Acadian Cultural Center in Eunice to discover the life of Louisiana's prairie Cajuns through ranger programs, exhibits, artifacts, and films. Kids can explore the center and earn a badge with the Junior Ranger program. The center's park store sells craft items, books from cookbooks to children's stories to CDs, including "From One Generation to the Next," a CD produced by the center's rangers that tells the story of Cajun and zydeco music. Admission to the center is free. Follow these links for the park's calendar of events, exhibits, and programs; for directions and transportation options; and for accessibility information.
Special programs by reservation:
For more on things to do in Eunice and for information on Cajun history and culture, check out
The Prairie Acadian Cultural Center and Mardi Gras in Eunice were featured as a National Park Getaway in February 2012. Follow the link to discover how Cajun country celebrates Mardi Gras with horses, costumes, and a community gumbo feast.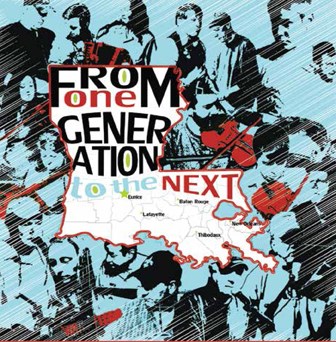 Cajun and Creole music were born and raised in Louisiana and now are loved worldwide. Where did this music come from? How has it changed over the decades? You can find out with From One Generation to the Next, a landmark CD and DVD that shares the story of Cajun and Creole music in Louisiana. The project was produced by rangers from the Prairie Acadian Cultural Center and features local musicians playing traditional songs. The CD includes a booklet describing each tune's origins and its place in Louisiana music history; it's on sale now at the Prairie Acadian Cultural Center. The DVD, produced as a free educational project for area schools, features musicians discussing how they learned to play, how they've changed traditional music, and how traditional music has changed them. Pick up a CD and get ready for a musical journey that takes you From One Generation to the Next!
Last updated: January 4, 2022