Acadian Cultural Center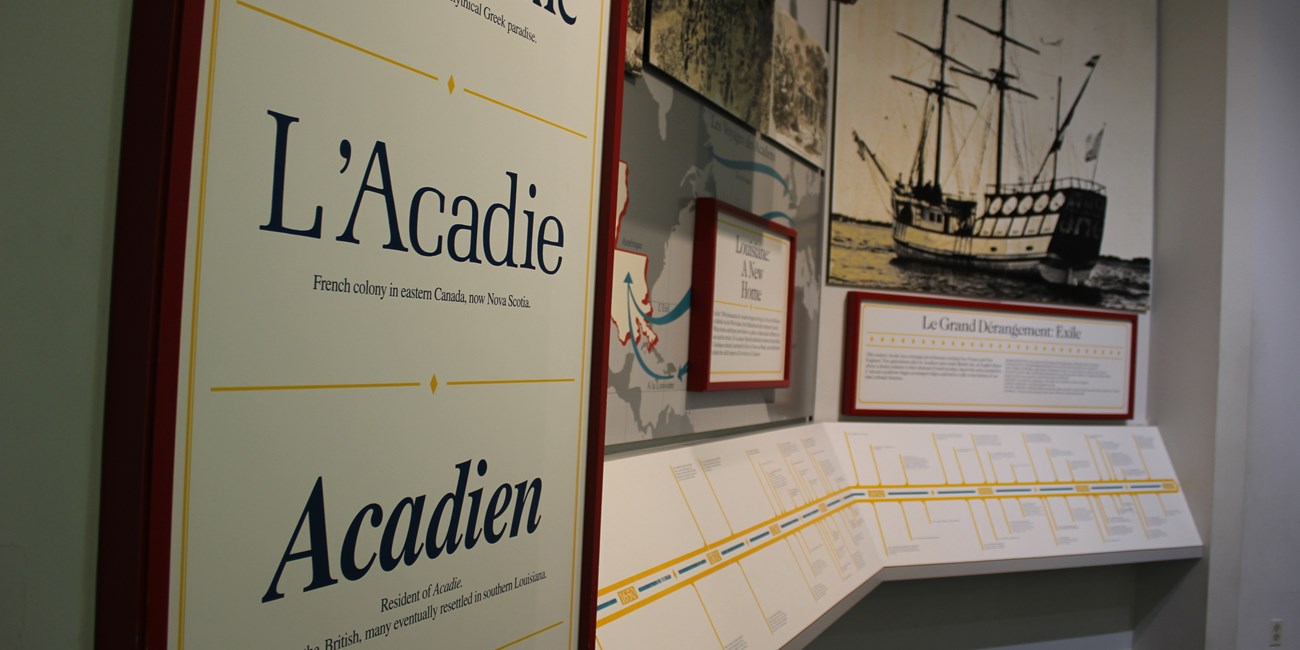 ---
What's Happening:
Be sure to check our Current Conditions page for the latest updates.
FILM (hourly) The Cajun Way: Echoes of Acadia - Who are the Acadians and how did they become Louisiana's Cajuns? Find out through a 35-minute film that shares their history from their deportation from Nova Scotia in Canada to their settlement in south Louisiana. Shown on the hour beginning at 10:00 a.m. No film on federal holidays or on Mardi Gras when the center is closed. Free.
LOUISIANA TALKS & TALES Join a Ranger to learn about the history, culture, or environment of south Louisiana. Ranger talks occur Tuesday through Saturday. Ranger talk begins at 10:45 a.m. Free.