Park Planning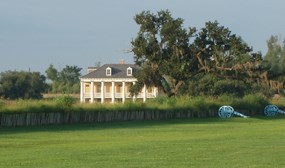 Federal law requires a General Management Plan (GMP) for every National Park Service area. GMPs describe a park and its resources, define goals for resource protection and visitor experiences, and set guidelines for reaching those goals.
Jean Lafitte's original 1982 GMP (4,614 KB pdf) covers the original park sites of the Barataria Preserve, Chalmette Battlefield and National Cemetery, and the French Quarter Visitor Center. The park's GMP was amended (4,240 KB pdf) in 1995 to update information on the original park sites and to add the Acadian Cultural Center, Prairie Acadian Cultural Center, and Wetlands Acadian Cultural Center.
Links to more planning and management documents are available on the Park Management page.
Last updated: November 3, 2021