Green Practices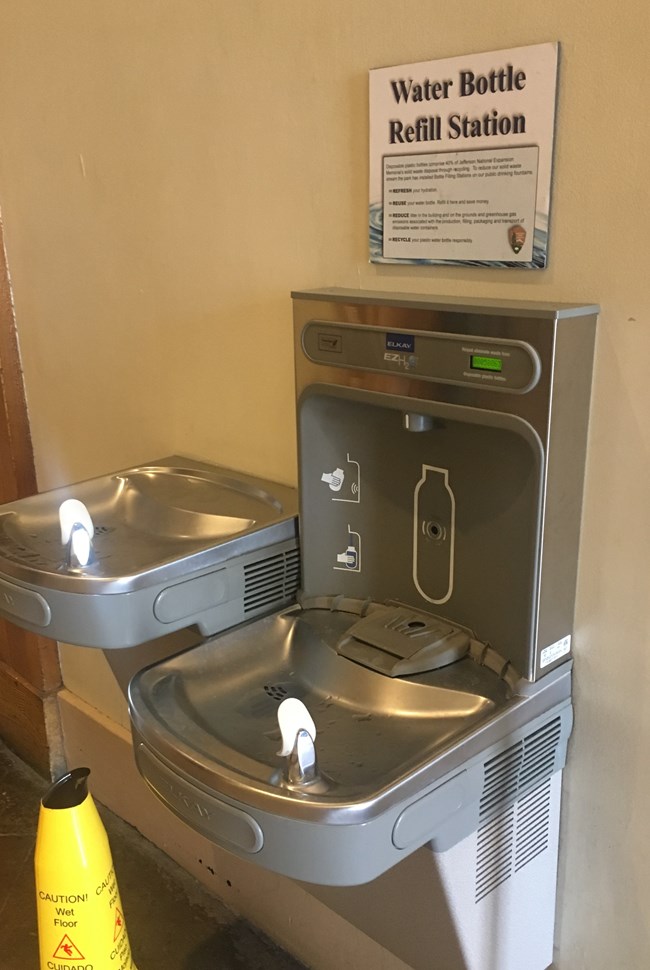 Many sustainable practices have been put into effect at Gateway Arch National Park, both during and after construction.
All cleaning products used in the buildings are green cleaners and are either neutral or vinegar-based

All fertilizers used in the plantings and on the grounds are fully organic

Almost all the lights in the buildings have been switched from standard lightbulbs to LED bulbs

Changing the lights on the park grounds to LED is currently in the works

Water bottle refill stations have been installed in every building in the park to promote reusing water bottles and to reduce plastic waste in the park
These water bottle refill stations also include a counter on the front showing how many plastic bottles have been kept out of the trash or recycling since they were installed. For example, as of early September 2018, the water bottle refill station in the Old Courthouse shows that 59,273 water bottles have been kept out of the trash and recycling thanks to visitors and employees reusing bottles. All of these sustainable efforts and more led to the Silver LEED Certification that was granted to the new building housing the Visitor Center and Museum.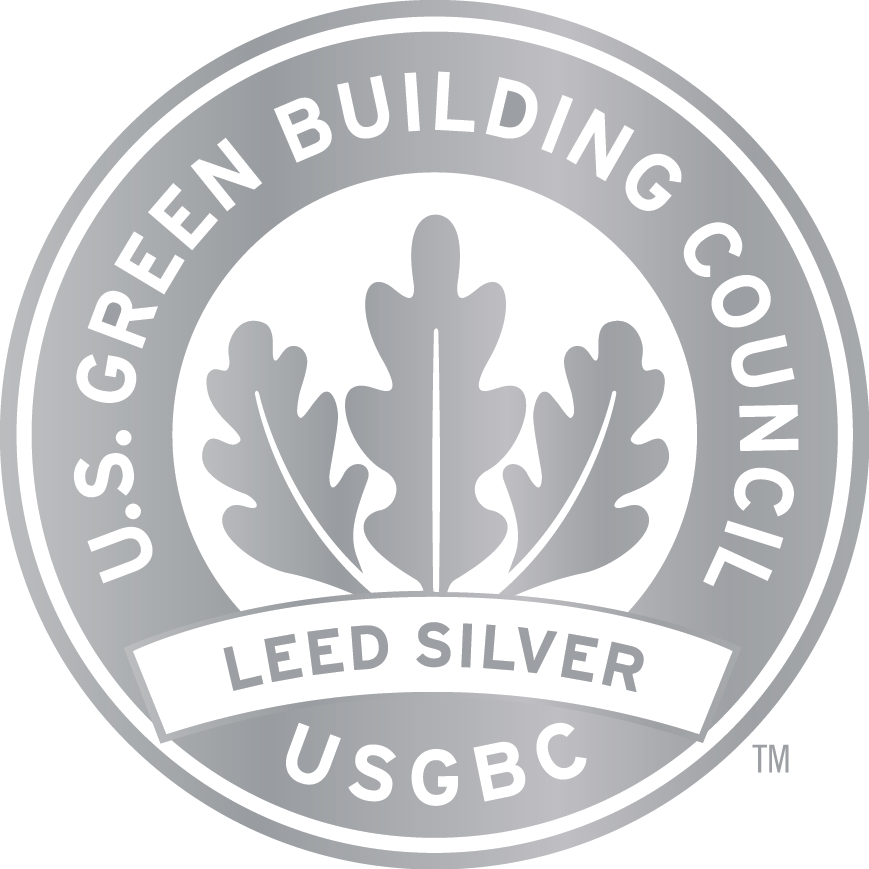 The building housing the new Visitor Center and Museum has been awarded Silver LEED Certification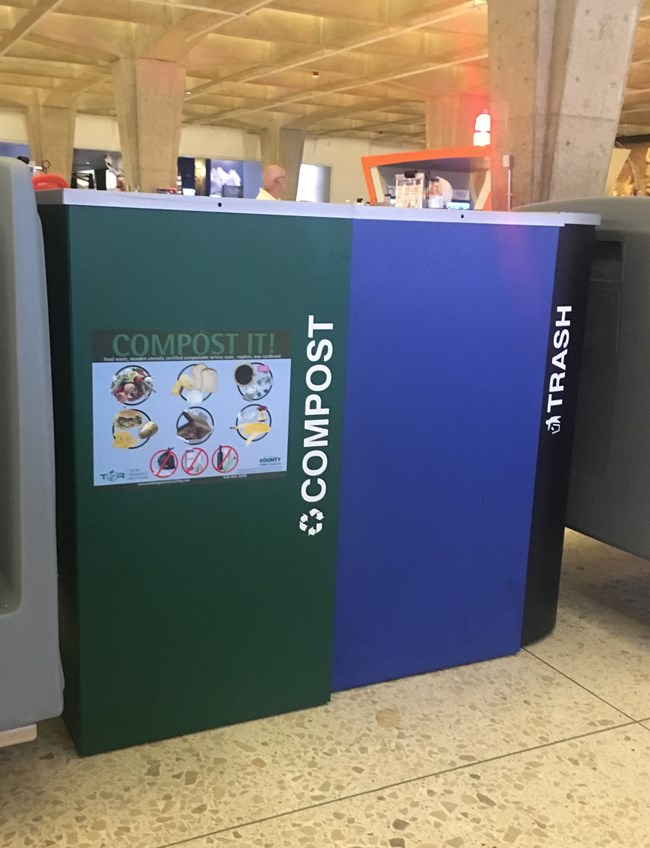 Opened in July 2018, the Arch Café has made sustainable practices and local and organic foods their top priority. All of the lighting is LED and all the appliances are Energy Star, if available. The Zero Waste Initiative focuses on providing recyclable or compostable food and dining products, including straws and coffee cups made from plants, creating virtually no waste. All of their plastic bottles, cups, and lids can be recycled, as well as any aluminum, cardboard, or pallets their products are delivered in. The café composts all food scraps, coffee cups and sleeves, forks, knives, napkins, and straws. Multiple clearly-marked recycling and compost bins have been placed in the public areas of the café, as well as a single-stream recycling bin in the washroom.
Additionally, much of the café's food is organic and comes from the local area, including:
Organic lettuce and tomatoes

Organic veggie burgers

Antibiotic-free chicken and turkey

Hamburger – East St. Louis, IL
Ravioli, sausages, Italian cold cuts, breads, fruit mic, coffee, barbeque sauce – St. Louis, MO

Last updated: September 14, 2018