Yellow Bellied Marmot (Marmota Flaviventris)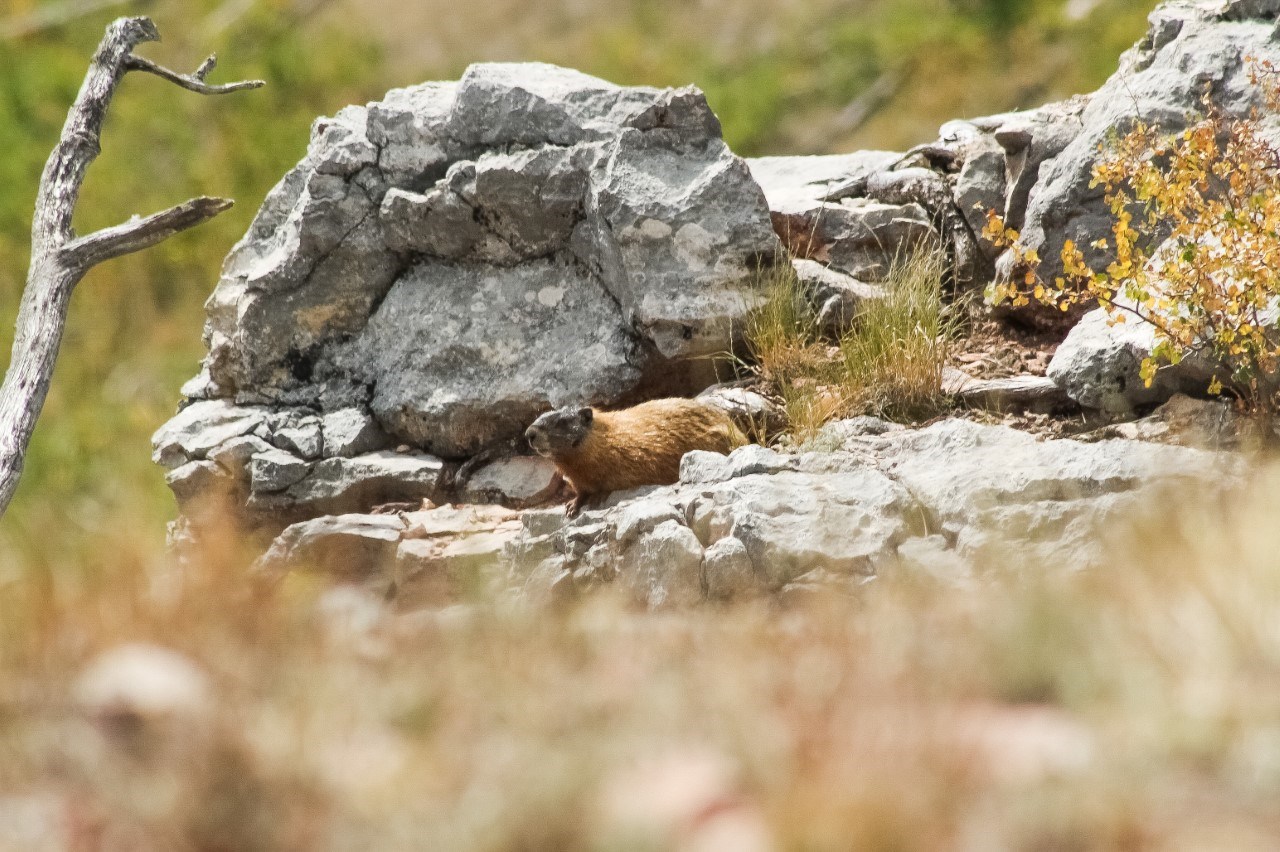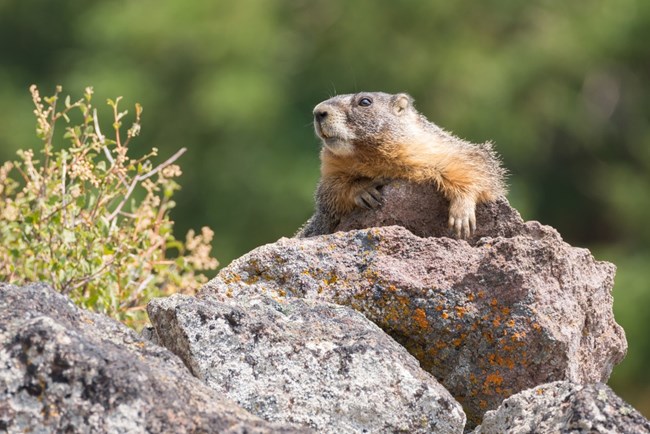 Yellow-bellied Marmot
Marmota Flaviventris
Scientific name for this species "flaviventris" describes its yellow (flavus) belly (ventes).

Common names include: Yellow bellied marmot, rockchuck, and whistle-pig.

The yellow-bellied marmot is often called a woodchuck, which is incorrect. Generally, a woodchuck can be called a marmot, but a marmot cannot be called a woodchuck.

Technically, marmots are giant ground squirrels.
Size and Description
Marmots are large, heavy bodied rodents with small eyes and short, rounded ears.

Legs are thick and powerful, used to propel the marmot up steep rock faces and though difficult terrain.

It has a slightly flattened tail with dense hair, 5-7 inches long.

Total length of the animal is 19-27 inches and they weigh anywhere from 4-12 lbs.

A marmot's fur ranges from a yellow-brown to brown with longer and often lighter colored guard hairs giving them a "frosted" look.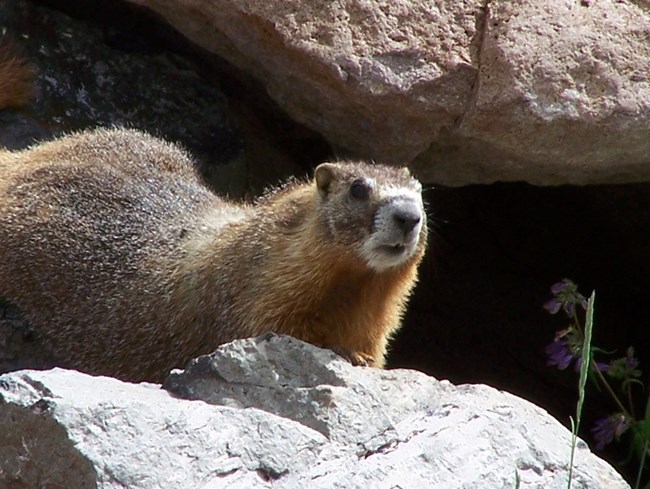 Behavior
Yellow Bellied marmots are commonly found in rocky terrain. Cliffs, caves, rockslides with nearby grassy meadows are where a marmot makes his burrow.

Marmots often burrow beneath rocks, which they use to support their burrow as well as a place to sun itself and a vantage point to watch for predators.

Yellow Bellied Marmots are true hibernators. In early fall they will go to their home burrow and not emerge until the following spring.

Breeding usually does not occur until a marmot is 2 years old and a female will bear a litter of 4-6 young every other year.

Marmots feed midmorning and late afternoon and individuals only spend an hour or two aboveground a day.
Diet
Yellow Bellied Marmots have a diet consisting of a variety of grasses, forbes, seeds of flowers.
Interactions with other animals
At Jewel Cave National Monument, Yellow-bellied marmots are prey for coyotes, foxes, bobcats, and mountain lions, as well as golden eagles and other raptors.
Last updated: August 21, 2020