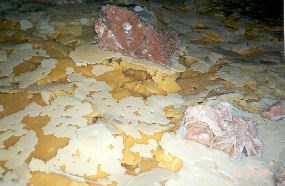 The primary resource of Jewel Cave National Monument is the cave itself. Jewel Cave is a unique world of sparkling calcite crystals, delicate strands of gypsum, and other spectacular cave formations. It contains large rooms strewn with boulders, tight crawlways, and dark fissures leading into the unknown.
Cave / Karst Systems
Learn more about Jewel Cave.
Geology of Jewel Cave
Learn about the forces and events that helped create Jewel Cave.