For Teachers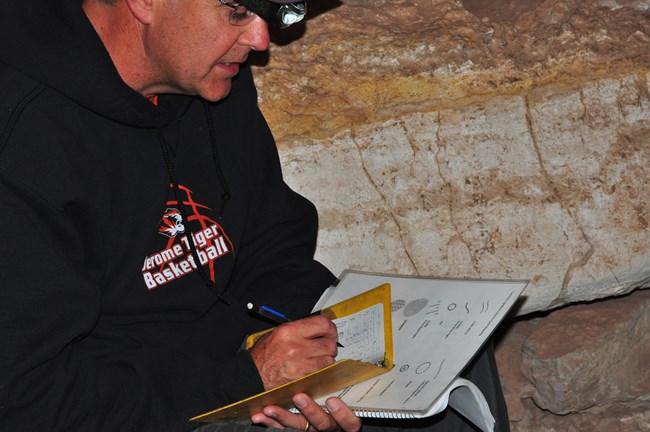 Classroom Visitis and On-Site Field Trip Opportunities for 2022
Monument staff are currently available to offer classrooms visits, and in-park field trips are available. Academic Fee Waivers are available for those who meet the requirements. For more information contact our Chief of Interpretation, Aimee Murillo, at (605) 673-8330.

Workshops and Professional Development
Jewel Cave has received funding for a Teacher-Ranger-Teacher for summer 2022. The Teacher-Ranger-Teacher (TRT) program is an extended professional development opportunity for educators from K-12 schools to learn about the resources and educational materials available through the National Park Service. Teachers participating in TRT will have the opportunity to engage in parks and park resources, participate in a webinar about lesson planning, and develop at least one lesson to be used in their classroom or school. They will also be able to assist the park with an education project and increase their understanding of place-based learning. Contact Aimee Murillo at (600 673-8330 for more information.

During even-numbered years, Jewel Cave National Monument offers educational training for teachers, educators, naturalists, home school leaders, and other interested academic professionals. The workshops relate to national curriculum that provides hands-on activities and lesson plans for use in the classroom. The training also encourages participants to use their new experiences in the field by visiting the monument or other public land sites with students. Past workshops have included Project Underground, Project WILD, and Project Aquatic WILD.

For academic credit, the monument has partnered with Black Hills State University in Spearfish, South Dakota and the University of Sioux Falls in Sioux Falls, South Dakota. Both universities have graciously offered one-hour of professional development credit for interested and qualified educators. For further information related to future workshop dates and/or topics, please contact the visitor center directly at (605) 673-8300.



Last updated: April 29, 2022