Place
Current Conditions at Isle Royale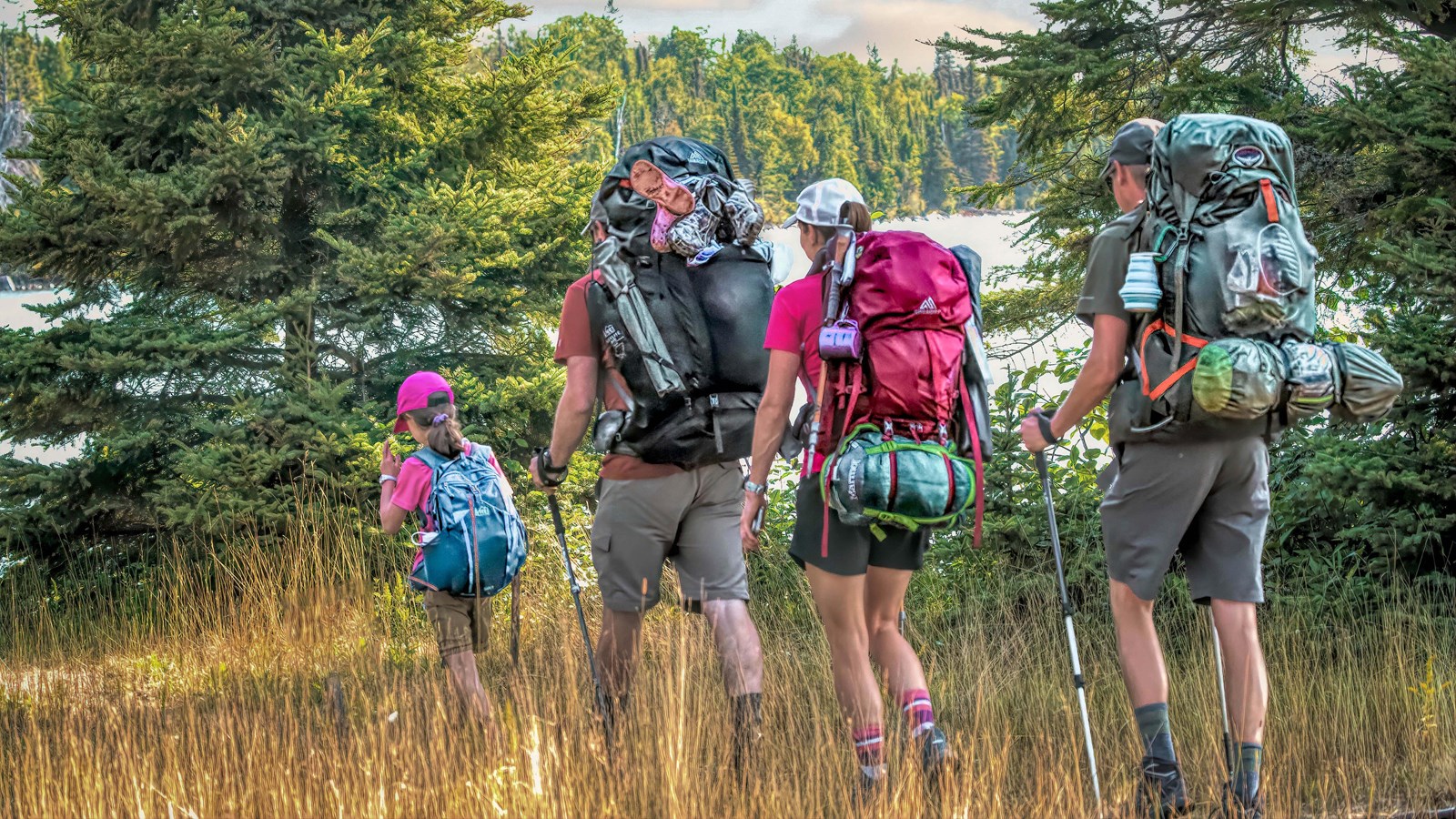 Winter Park Closure November 1 - April 15 annually: Isle Royale and its surrounding islands are closed to all visitors. Lake Superior waters are open to boaters. All islands reopen April 16.
All park visitor centers have closed for the season. This includes the Houghton, Rock Harbor, & Windigo Visitor Centers. For trip planning assistance, contact the park at 906-482-0984.
Navigational Buoys: Out for the season.
Rock Harbor Lighthouse: The tower is closed. The museum is closed for the season.
Cross-country camping zones 2023 Closures: 10, 9A, 8A, 12A, and 11A are closed due to the 2021 Horne Fire and the 2022 Mount Franklin Fire.
Safety for 2024
Your safety is your responsibility. Have a conservative trip plan, plan your gear with conditions in mind, be first aid ready, and have plans on what you might do in case something goes wrong. Self-rescue is the best rescue as park response is limited and help could be hours or days away. Come prepared with everything you may need.
Water is Life: Stay Hydrated. During the seaon, potable water is only available in Rock Harbor and Windigo. To be assured of no risk of contamination from small bacteria and viruses, all filtered water should be further treated with iodine or other approved chemical methods. 
Weather
Facilities Closed Until May 2024
Potable Water:

Windigo: Not available.
Rock Harbor: Not available.

Restrooms:

Windigo: Closed.
Rock Harbor: Closed.
Bring toilet paper for use in outhouses.

Showers & Laundry

Windigo: Closed for the season.
Rock Harbor: Closed for the season.

Rock Harbor Lodge 

Closed for the season. 

No services are available.

Fuel is not available.

Windigo Store: 

Closed for the season.
Fuel is not available.
Transportation Services
For 2024, Direct questions about transportation services and making reservations to respective providers. Dates sell out; reserve early.
Camping
General Conditions: Closed
Trails
General Conditions: Closed
Downed Trees: In Spring, trail crews will work to clear trails of downed trees across the island. However, obstructions will exist on trails and in campgrounds. Bring hiking poles to assist with difficult sections and wear sturdy, well-broken-in footwear.
Trail Navigation: Changing trail conditions due to beaver activity and wildfires from previous years can make certain sections of trail difficult to navigate. Have a map and compass and/or a GPS and know how to use them.
Water Conditions
Wildlife for 2024
Cow Moose with Calves: Cow moose are extremely protective of their calves. If you see a cow moose (no antlers), look to see if there is a calf around. If a cow moose were to approach, protect yourself by putting a large tree or rock between you and the moose.
Wolves: If you see a wolf, do not approach. If the wolf comes closer, encourage it to leave by clapping and yelling. If you cannot safely leave, make yourself big and aggressively use hiking poles or branches. Wolf attacks are extremely rare and unlikely to happen, but if it does, fight by any means necessary.
Buoys
Check if dive buoys are currently on or off station.
Customs
All recreational boaters intending to arrive at Isle Royale from Canada must clear U.S. customs prior to their arrival. This is true regardless of the nationality of the individual or purpose of the visit.
Private seaplanes cannot come directly to Isle Royale NP from Canada and utilize the ROAM app.