Place
Current Conditions at Isle Royale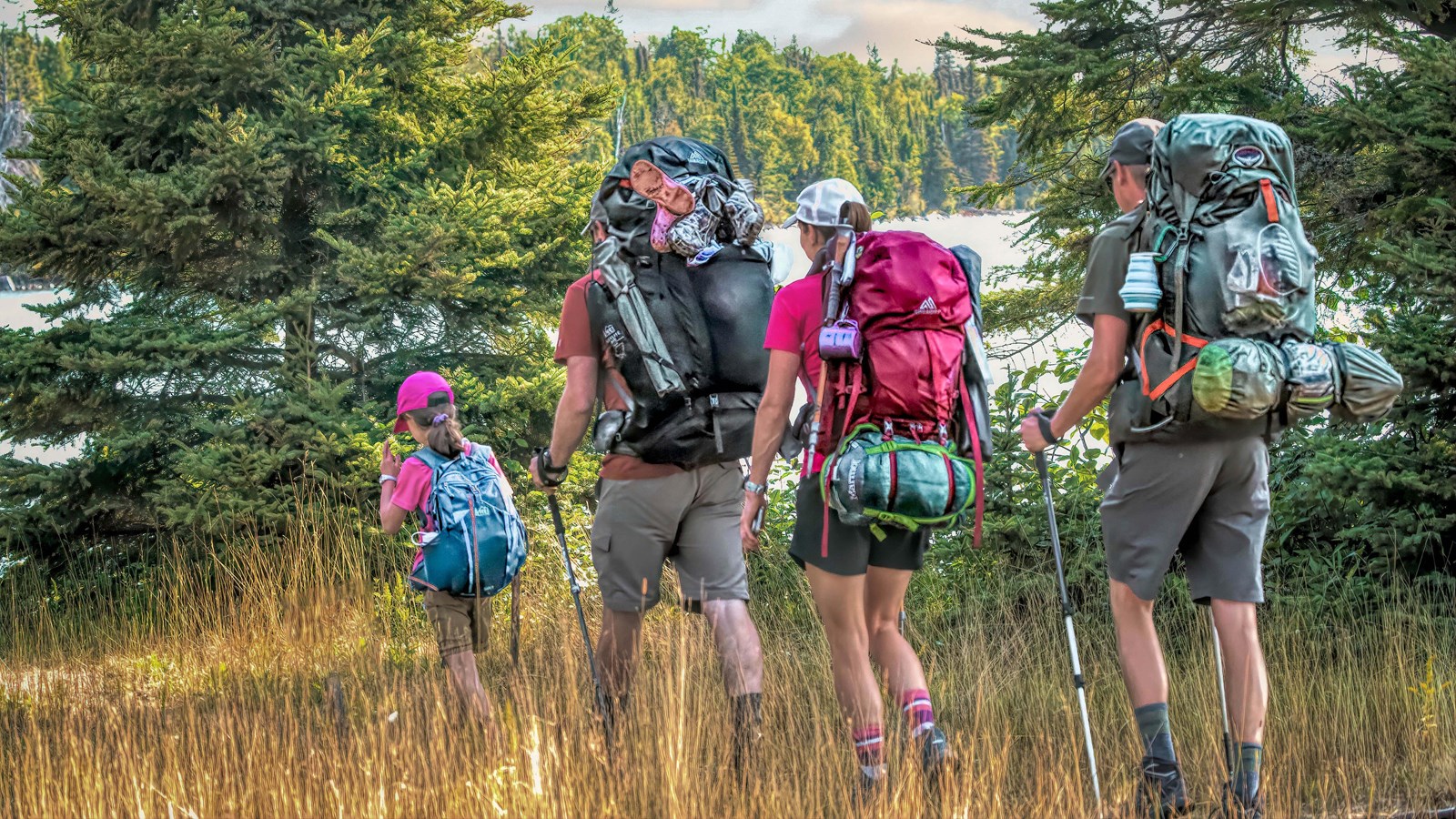 Spring Conditions
5/16/23: Weather is cold and windy. Trails are waterlogged due to spring melt. Downed trees obstruct trails and campgrounds. Pack warm, waterproof layers and boots. Check out the Spring Visit Guide to help prepare for your trip.
Fire
The Mount Franklin Fire is now 100% contained. All effected trails, campgrounds, and docks are open. Effected cross country camping zones remain closed. Hazards may still exist. If hiking through the burn area, stay on the trail for your safety. Rock cairns are in place on the Mount Franklin Trail to guide hikers through the burn area. Review the Mt Franklin Fire main page and the Mt Franklin Fire FAQ for more information.
Campground Closures
Cross-Country Camping Zones: 11A, 12A
Safety
Your safety is your responsibility. Have a conservative trip plan, plan your gear with conditions in mind, be first aid ready, and have plans on what you might do in case something goes wrong. Self-rescue is the best rescue as park response is limited and help could be hours or days away. Services are limited during the fall season. Come prepared with everything you may need.
COVID-19
Masks are recommended, not required in federal park facilities. 

Check out the most up-to-date Covid-19 details.
Alerts & Closures
Facilities
Potable Water:

Windigo: Available at the spigot near the flagpole in downtown Windigo and at Washington Creek Campground.
Rock Harbor: Available at the spigot behind the Trading Post and at Rock Harbor campground.

Restrooms:

Windigo: Open.
Rock Harbor: Open.
Bring toilet paper for use in outhouses.

Rock Harbor Lodge: 

Partial service opening 5/26. Full service opening 6/6.

Windigo Store: 

Full service opening 6/6.
Transportation Services
Questions about transportation services and making reservations for 2023 may be directed toward respective providers.
Bug Report
Camping
5/16/23: Ice and snow persist in campgrounds. Campgrounds are very wet due to consistent rainfall and snowmelt. Downed trees may obstruct campsites. Check for hazard trees before choosing a campsite.
Stay Night Limits: Stay limits take effect 6/1.
Trails
5/16/23: Trails are waterlogged due to spring melt. Expect to get wet. Anticipate slow hiking conditions due to obstruction from downed trees island-wide. Winter moose browse has left trees and shrubs stubby and pointy - wear long pants.
Trail Navigation: Expect slow hiking conditions due to downed trees. Beaver activity changes hydrology causing water-logged trails or blockages that must be navigated around. Bring hiking poles to assist with difficult sections and wear sturdy, well-broken-in footwear. Have a map and compass and know how to use them.
Weather
Water Conditions
Wildlife
Cow Moose with Calves: Cow moose are extremely protective of their calves. If you see a cow moose (no antlers), look to see if there is a calf around. If a cow moose were to approach, protect yourself by putting a large tree or rock between you and the moose.
Wolves: If you see a wolf, do not approach. If the wolf comes closer, encourage it to leave by clapping and yelling. If you cannot safely leave, make yourself big and aggressively use hiking poles or branches. Wolf attacks are extremely rare and unlikely to happen, but if it does, fight by any means necessary.
Buoys
Check if dive buoys are currently on or off station.

The following navigational buoys have not yet been installed:
Five Foot Reef
Malone Bay
McCargoe Cove (one is installed, the other is a winter stick)
Customs
All visitors intending to arrive at Isle Royale from Canada are encouraged to use the CBP ROAM App to clear customs.
Customs services will not be available on-island until early to mid June.