Management
Isle Royale manages 133,788 of acres of land and 488, 008 acres of water. The park closes every fall and opens every spring. There are 165 miles of trails, 36 campgrounds, and 337 miles of shoreline. Isle Royale has both national and international importance. All of this, and more, the park does its very best to manage.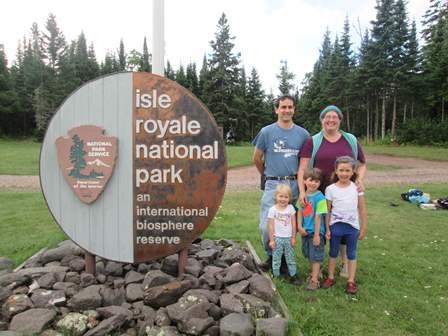 Biosphere Reserves, also know as the Man and the Biosphere Program, are internationally recognized areas where management seeks to achieve sustainable use of natural resources while ensuring conservation of its biological diversity. Isle Royale was established as a Biosphere Reserve in 1980.
Why did Isle Royale become a national park? What purpose did congress mandate to the park? Examine the Foundation Document that provides the underlying groundwork for future management decisions.
Common rules, regulations, and polices to know when visiting.
The Superintendent's Compendium is the summary of park specific rules implemented under 36 Code of Federal Regulations (36 CFR). It serves as public notice, identifies areas closed for public use, provides a list of activities requiring either a special use permit or reservation, and elaborates on public use and resource protection regulations.
Park planning and policy documents are available for review and download. More will be added over time.


Last updated: April 9, 2019