Learn About the Park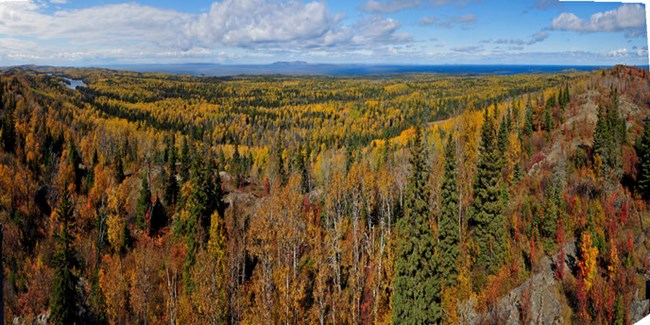 News
Get recent updates concerning park management, happenings, and events.

Photos & Multimedia
Get real-time photographs of island life from one of the park's webcams.

History & Culture
What other visitors have explored Isle Royale's isolated wilderness?

Nature
Discover what species made the journey to Isle Royale and how living on an island affects them.

Management
Explore park regulations and more.

Science & Research
Understanding the many components of this dynamic landscape help staff make better decisions about the park's future. Science and research are valuable tools in that pursuit.

Bookstore
The Isle Royale and Keweenaw Parks Association, in partnership with the National Park Service, promotes the public's understanding and appreciation of Isle Royale National Park and Keweenaw National Historical Park through education and research.
Last updated: January 20, 2017