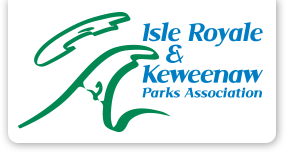 Your interest in making a donation to Isle Royale National Park is deeply appreciated. Your support is an essential element in the management of National Park Service lands. No other federal agency relies as heavily on the generosity and kindness of its visitors and public alike.

All park donations are handled by the Isle Royale Keweenaw Parks Association. To make a donation, use the donate services provided on their website..

Thank you in advance for your generosity in supporting projects and programs which assist in preserving and protecting Isle Royale National Park.