Keith Taylor (Artist-in-Residence, 1991 & 2019)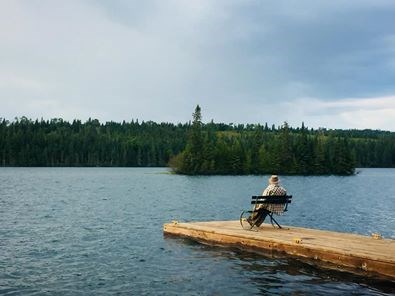 Isle Royale Reflection
"There are places that linger in my imagination. Sometimes other places—famous places, spectacularly beautiful places, places I'm excited to explore—barely make a blip in my thoughts once I get home. Isle Royale lingers, filling my mind with images and ideas for months, even years, after I've been there.

I've been lucky enough to visit the island three times, twice (in 1991 and again in 2019) as Artist-in-Residence. All told I've probably spent only a month and a half on Isle Royale, yet I often think that it shapes my perceptions of the entire world. I am hard pressed to explain why that has happened.

There is the unique geology, of course, those ridges lifting up toward the northwest. All of that exposed rock. There are the trees and the wildflowers, that feel of the far north. And the animals, of course: the moose that are so easy to see there; the presence of the much-studied wolves, now reintroduced; those intrepid foxes, so different from foxes back on the mainland. And the ever changing population of birds! Loon song and the calls of thrushes. Canada jays suddenly surprising me. Now, the occasional call of sandhill cranes. The eagles! And I can never forget the blackflies and the mosquitoes. They are an essential part of Isle Royale.

But more than anything else it is the overwhelming presence of Lake Superior that stays in my mind. It is the (filtered) water I drink when I'm on Isle Royale. It shapes the weather, but it also shapes the light that surrounds me. The Lake is the very air I breathe when I'm there. At night, sitting on a bluff thirty feet above the water, I look out over that massive amount of fresh water, out past the off shore islands, and I am filled with hope."

-Keith Taylor, November 2019
Canoeing Against the Wind by Keith Taylor, 1991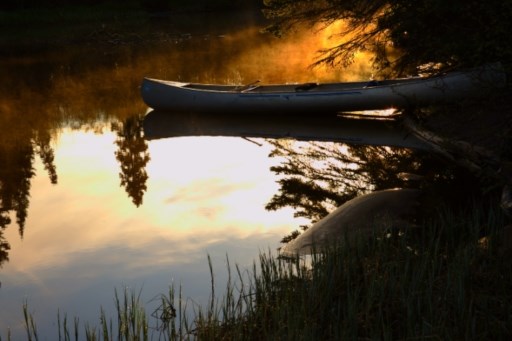 I don't have to do this

two strokes to move a yard

then a breath
a breeze
pushed
back and sideways against rocks

and my hat blows away

two strokes to move a yard

if this canoe were keeled
it wouldn't catch the wind
blowing from Superior
up the inlet
pushing

two strokes to move a yard

I'm here because I want
to be
I want to be

out in the wind


(reprinted from If the World Becomes So Bright, Wayne State University Press, 2009, with the permission of the author)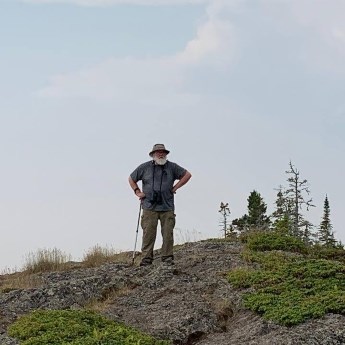 About the Artist
Keith Taylor was an Isle Royale Artist-in-Residence from July 30th to August 14th, 1991 then again from July 16th to July 31st, 2019. He is a poet and writer recently retired from the University of Michigan where he taught in the undergraduate and graduate programs in creative writing. His sixteenth collection,
The Bird-while
, was published by Wayne State University Press February 2017.
Ecstatic Destinations
was published by Alice Green & Co in 2018.
Keith's work has appeared in such publications as Story, The Los Angeles Times, Alternative Press, The Southern Review, Michigan Quarterly Review, Notre Dame Review, The Iowa Review, Witness, Chicago Tribune, and Hanging Loose. Other books are
Marginalia for a Natural History
published by Black Lawrence Press, and
Ghost Writers
, a collection of ghost stories co-edited with Laura Kasischke, published by Wayne State University Press.
See more about Keith on his personal webpage.
Last updated: December 23, 2019