Kevin McKelvey (Artist-in-Residence, 2007)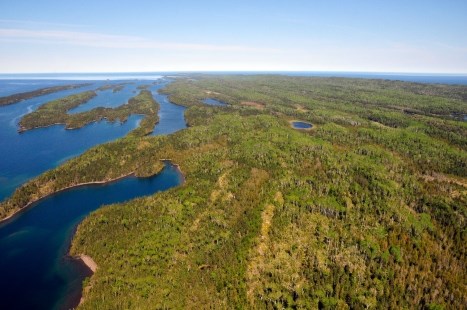 "Azimuth" by Kevin
The axis of this Island, with its own Magnetic North,
floats in Superior's compass.
The rose – sugar maple and spruce, greenstone and copper,
wolf and moose, basalt and cold water –
points to the eight directions we all make here. On a calm day,
the bezel-smooth Lake bares its fullest blues and greens
and reflects the sky's goodnight blushes. The furious days
end engulfed in a lake bottom black.
Those extremes, like in the compass rose,
we tread here, and reorient the azimuth to our souls.


About the Artist
Kevin McKelvey is a place-based poet, writer, designer, and social practice artist and works as an Associate Professor and Director of the M.A. Program in Social Practice Art at University of Indianapolis. He was an Isle Royale Artist-in-Residence from July 6th to July 21st, 2007. He earned an MFA from Southern Illinois University Carbondale and a B.A. from DePauw University. He is currently at work on a novel, a poetry collaboration, and other projects. He lives in Indianapolis with his wife and three children surrounded by old-growth beech and maples. See more of Kevin's work on his personal webpage.
Search by Year

Search past Isle Royale Artists-in-Residence by year of their residency.

Search by Artist

Search past Isle Royale Artists-in-Residence by last name.

View Gallery

View past Artist-in-Residence artwork sorted by medium.
Last updated: October 14, 2020