M. J. Gette (Artist-in-Residence, 2018)
Excerpt from "Mirrorworld"
"I paid attention to the loons, their soundings. It was necessary to concretize lost time in order to continue walking. The lost time got names and shapes: a sugar bowl whose sugar hardened to become fiestaware. The lost time took a shape that exceeded the cubits of the room where I slept. I needed to make it smaller. The lake lapped at the rocks and it was cold. I needed to make it warmer. In Michigan, the island is belted to horizon of Lake Superior and it plays like an ocean."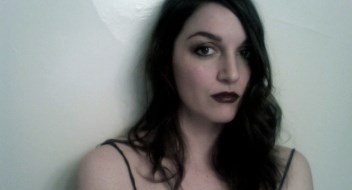 About the Artist
Megan Jeanne Gette was an Isle Royale Artist-in-Residence from June 19th to June 30th, 2018. She is a poet and anthropologist that has authored chapbooks Poor Banished Child of Eve (H_NGM_N, 2016), OMBLIGO/INTAGLIO (Ricochet Editions, 2019) and The Walls They Left Us (Newfound, 2016). Her work has appeared in or will appear in BAX: Best American Experimental Writing 2019, Fieldsights, Minor Literatures, Cloud Rodeo, 3:am, DIAGRAM, BOAAT, Tupelo Quarterly and elsewhere.

She won the 2015 Gloria Anzaldúa Poetry Prize and the 2017 Black Warrior Review Flash Prose Prize, and was runner up for the Society for Humanistic Anthropology (SHA) Ethnographic Poetry Prize (2017). She holds an MFA from the University of Minnesota and is a PhD student in Sociocultural Anthropology at UT Austin, where her research centers on sense, technology and intuitive sciences.
Search by Year

Search past Isle Royale Artists-in-Residence by year of their residency.

Search by Artist

Search past Isle Royale Artists-in-Residence by last name.

View Gallery

View past Artist-in-Residence artwork sorted by medium.
Last updated: December 17, 2019