Nate Buonviri (Artist-in-Residence, 2001)
Isle Royale Reflection
"My time as an Isle Royale Artist-in-Residence was absolutely priceless. From chopping firewood to keep the residence warm, to relaxing hikes through amazing terrain, to the quiet and solitude of every night at dusk, to the overwhelming artistic inspiration, I count those days in June 2001 as some of my best. I learned valuable lessons about my art and my life, both of which I had a chance to share with fellow visitors during my stay. I'd go back in a flash!"

-Nate Buonviri, January 2019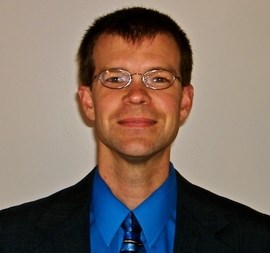 About the Artist
Nathan Buonviri was an Isle Royale National Park Artist-in-Residence from June 12th to June 27th, 2001. He is Associate Professor of Music Education at Temple University in Philadelphia, PA. He has enjoyed a diverse musical career as a percussionist and pianist, having performed extensively in symphonic, jazz, Broadway, opera, pop, funk, and rock environments. Nate is an active orchestral musician with Utah Festival Opera and drummer for Polkadelphia, and has performed with the Dallas Symphony Orchestra, Empire Brass, and Nell Carter. He recorded two CDs with the Dallas Wind Symphony, under the direction of Jerry Junkin and Frederick Fennell. He is also an active improviser and composer, having written works for a variety of instrumental and choral combinations. Learn more about Nate on the Temple University website.
Search by Year

Search past Isle Royale Artists-in-Residence by year of their residency.

Search by Artist

Search past Isle Royale Artists-in-Residence by last name.

View Gallery

View past Artist-in-Residence artwork sorted by medium.
Last updated: December 13, 2019