B.A.R.K. Ranger Program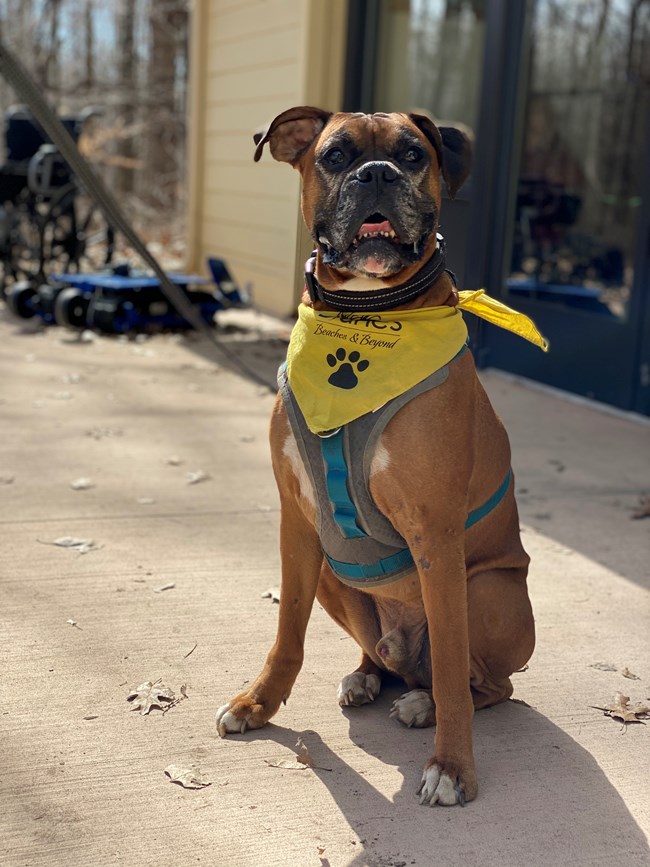 Be a BARK Ranger!
Celebrate your four-legged friends by becoming BARK Rangers! As a BARK Ranger, dogs and their owners learn how to safely and responsibly enjoy the park by following these rules:
Bag your own waste.

Always brings bags and dispose of waste at garbage cans. Never leave waste on or along the trails.

Always wear a leash that is no more than 6 feet (2m) long.

This prevents your dog and the wildlife from startling each other.

Respect wildlife.

Indiana Dunes is home to a diverse array of wildlife. Admire from a distance, and do not disturb them!

Know where you can go.

The following areas are closed to pets, except for service dogs:

Nature Play Areas. The area are located on the east side of the Paul Douglas Center main parking lot and is delineated by fencing and inside the Mather and Douglas loops at the Dunewood Campground.
Pinhook Bog Trail. Pets are not permitted on the Pinhook Bog Trail. Pets are permitted in the parking lot and on the Pinhook Upland Trail.

Glenwood Dunes Trail System. Pets (other than horses) are not permitted on the specific portion of the Glenwood Dunes trail system that is designated for equestrian use. Pets are permitted in the parking lot and other sections of the trail system.

West Beach. Pets are permitted everywhere except for the lifeguard swim area, which is maintained from the Friday of Memorial Day weekend through the Monday of Labor Day weekend.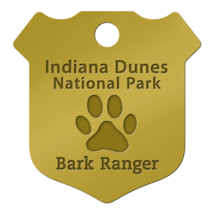 Take the BARK Ranger Pledge
Pick up an activity booklet at our Visitor Center or Paul H. Douglas Center, or check out our upcoming BARK Ranger hikes. After taking the pledge, dogs receive a collectible dog tag, which are available for a $5 donation to Friends of Indiana Dunes.
Special thanks to the Friends of Indiana Dunes, Inc. who generously funded the Bark Ranger dog tags. The Friends have supported this park since 1982. To learn more about the Friends and how you can get involved, go to:
www.dunefriends.org
Share Your BARK Ranger Story
Tag @IndianaDunesNPS and #BARKRangers on social media for a chance to get your photo featured on our
Facebook page
!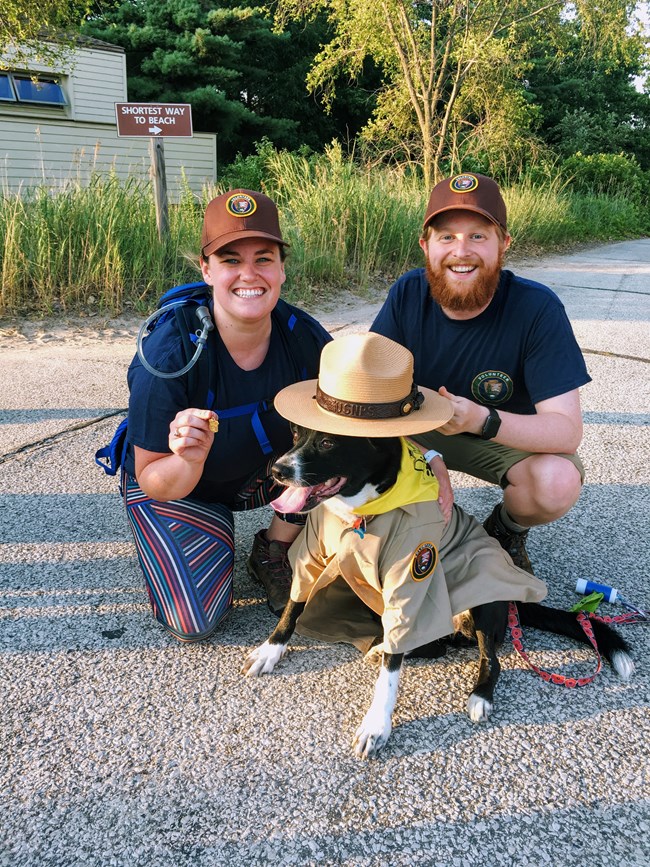 Bark Ranger Ambassadors
Volunteers and their canine companions can become BARK Ambassadors, informing the public on how to properly enjoy the park with their pets. Each volunteer is trained on how to approach visitors and explain the importance of the BARK Ranger rules. Responsibilities vary from assisting with BARK Ranger hikes to having one-on-one interactions with visitors. Email us to become an ambassador today!
How to Apply
Create a profile and apply for this opportunity at https://www.volunteer.gov/
Type "Indiana Dunes National Park" in the search field and look for this opportunity.
Click Apply 
Once you have completed the on-line application process from volunteer.gov , your completed application will be reviewed by a hiring official and compared with other applications for the same volunteer job.

The volunteer program office will contact you directly if you are being considered for a volunteer position.

If selected, more information about the volunteer position, uniform, etc. will be sent to you.
For any questions, contact the volunteer program office by calling (219) 221-7098 or sending us an email. 
Volunteer Resources & Documents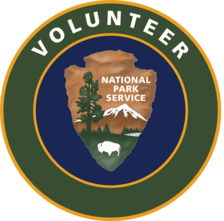 Last updated: November 2, 2023