News Release
Indiana Dunes Firefighters Support Western Wildfires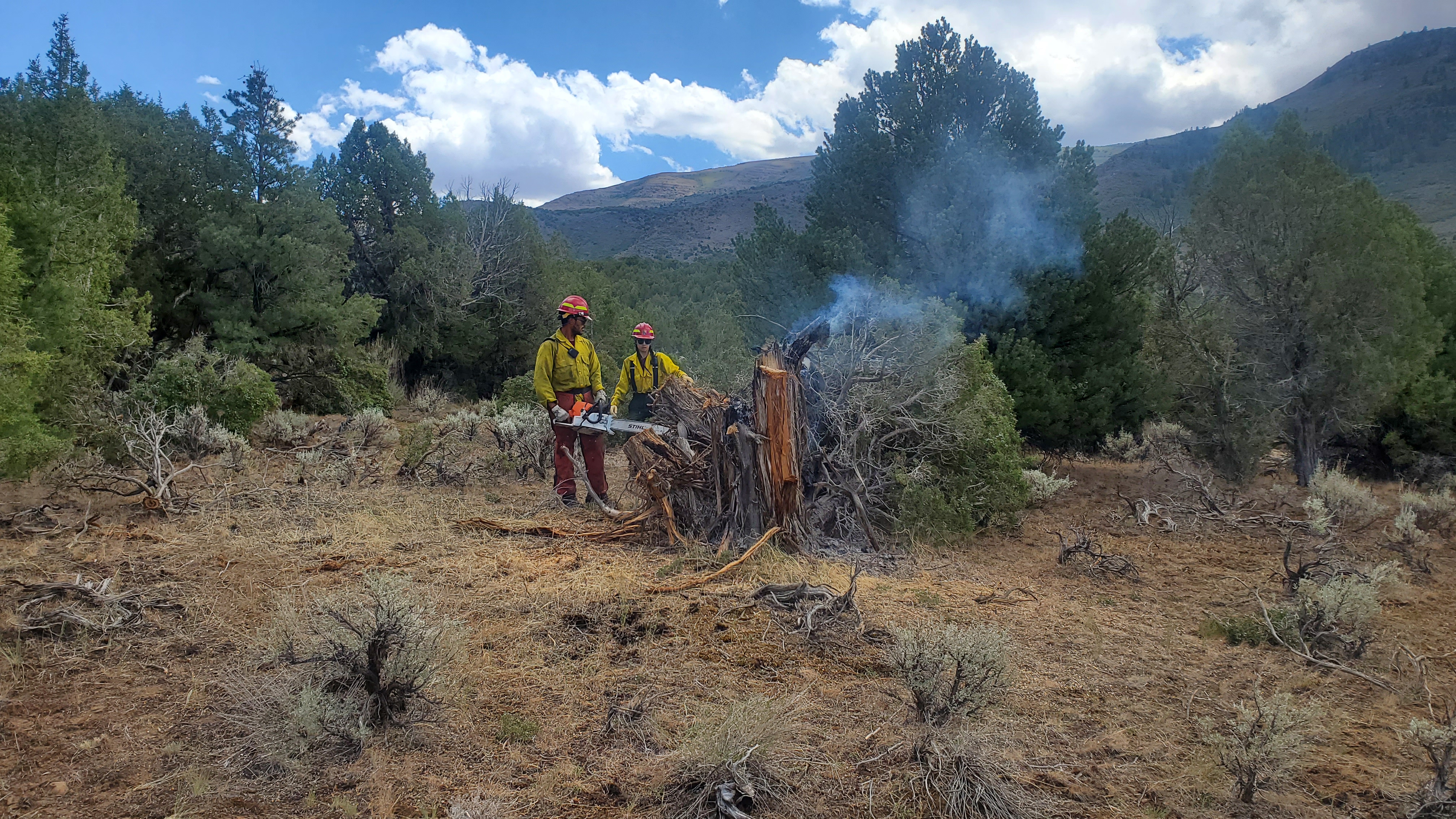 News Release Date:
July 28, 2021
Contact: Micah Bell, 219-395-8150
INDIANA DUNES NATIONAL PARK: Two firefighters from The Great Lakes Fire Management Zone stationed at Indiana Dunes National Park are currently assisting Dinosaur National Monument in Colorado with wildfires in the park. Three personnel have recently returned.     
The three members of The Great Lakes Fire Management crew drove to Dinosaur National Monument to support that park during a severely high fire danger period in early July. Brandon Ramirez, Christian Pichay and Rachel Lim spent 14 days responding to fires in and around the 210,000-acre park on the Colorado-Utah border.      
"With temperatures of 103 degrees and very low humidity, it was definitely conditions that we're not used to in Northwest Indiana," said Brandon Ramirez, Engine Captain at Indiana Dunes National Park. "Working in the high desert pinyon and juniper trees was a different experience for us as well." Ramirez, Pichay and Lim responded to three fires in the park as well as conducted training for firefighters at Dinosaur National Monument. "Every day is different on a western assignment. You have to be ready to leave in the morning and not be back for up to 72 hours."   
The Great Lakes Assistant Fire Management Officer, Nate Orsburn, has also recently returned from a fire assignment in California.   
Smoke from fires in northern California and the Pacific Northwest have combined with smoke from Canadian fires to cause air quality alerts in the Midwest over the last week.     
With the western fire season off to an earlier start than normal, Indiana Dunes and the Great Lakes fire personnel expect to send more firefighters to the west over the next several months to assist in managing wildfires.     
More information on wildland fire at Indiana Dunes National Park can be found at 
https://www.nps.gov/indu/learn/nature/fire-management.htm
  Information on wildland fires across the nation can be found at 
www.nifc.gov
---
Indiana Dunes National Park is part of the National Park Service. More than 20,000 National Park Service employees care for America's 423 national parks and work with communities across the nation to help preserve local history and create close-to-home recreational opportunities. Learn more at 
www.nps.gov
. 
Last updated: July 28, 2021